Light And Shadow
Prestige Singapore
|
September 2020
Twenty years after working on Wong Kar-wai's seminal movie In the Mood for Love, photographer Wing Shya talks to Jing Zhang about capturing the essence of that film, and his own career as a film director.
T
his year marks the 20th anniversary of Wong Kar-wai's
In the Mood for Love
, arguably
the
Hong Kong film – and certainly the one that exported a romantic, nostalgia-tinged vision of that city to a global audience.
This year's Cannes film festival, cancelled due to Covid-19, was expected to celebrate the movie. It was also a film significant to a then-relatively inexperienced photographer, Wing Shya, who captured still shots of protagonist lovers Maggie Cheung and Tony Leung under moody lights and dramatic shadows.
"We worked day and night on that film," says Shya. "At that time we just worked like that. It was a small team and not a big budget... And we really didn't know the film would become so huge and famous."
Twenty years on and the man who subsequently became Hong Kong's most famous photographer is fast becoming an established film director in his own right, with some of his movies – like the ones he's been shooting lately – being produced by Wong Kar-wai's film company, Jettone. The tight-knit duo have been working together on-and-off in some capacity for 25 years.
"When I started taking photos for Wong Kar-wai on his films," Shya says, "the first film job was for Happy Together with Leslie Cheung and Tony Leung, in Argentina. I didn't really know anything about photography... and it was kind of the same as being a film director. I learned so much on the job just on my first movie, Hot Summer Days, with Tony Chan.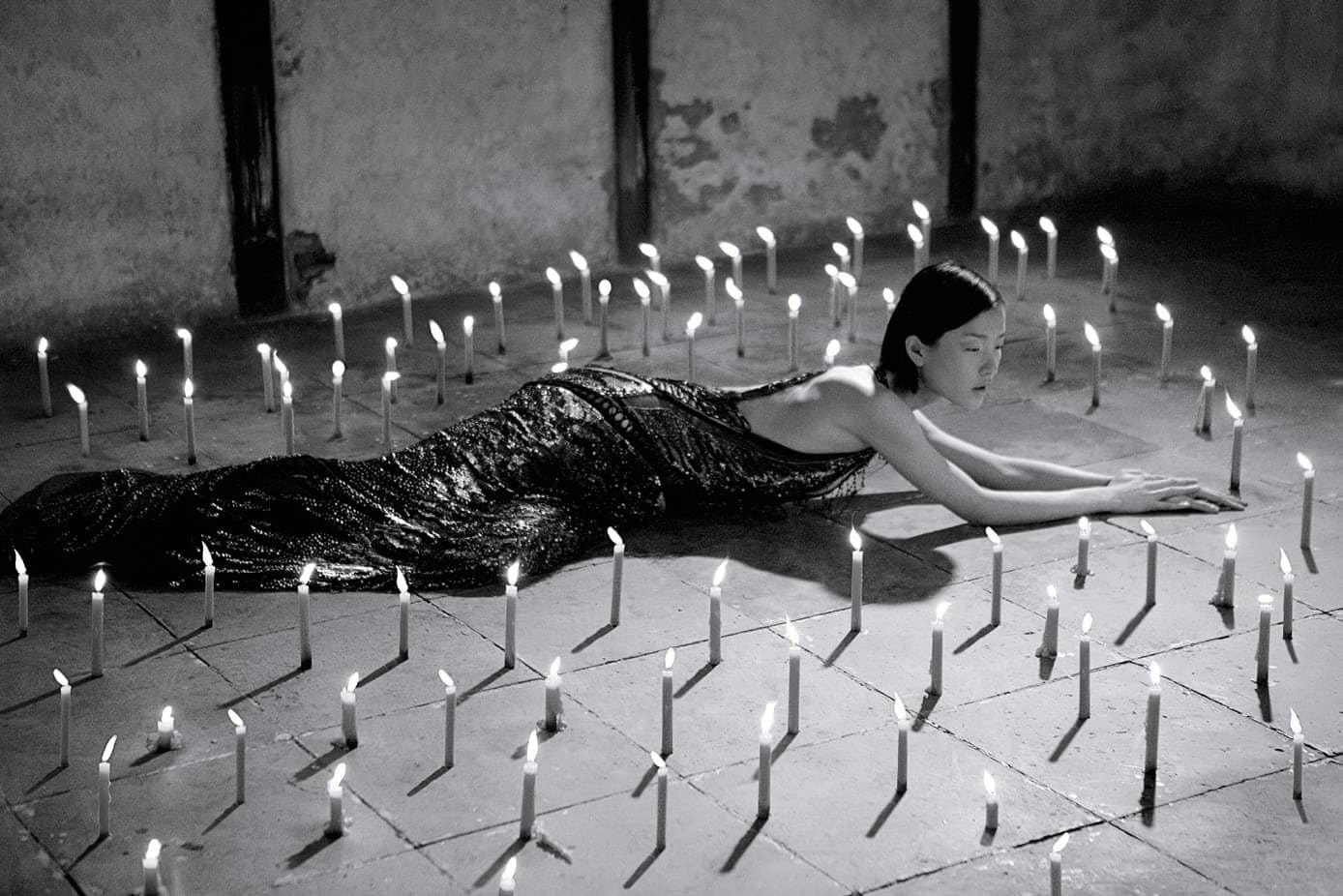 "It's so different from doing photography – when you're a photographer you can be very emotional. You take the picture and it can be very focused. As a film director, you always have to think about all these different elements – the visual, the actors, the dialogue, the mood – constantly thinking every second of shooting. It's hard work and so difficult."
You can read up to 3 premium stories before you subscribe to Magzter GOLD
Log in, if you are already a subscriber
Get unlimited access to thousands of curated premium stories, newspapers and 5,000+ magazines
READ THE ENTIRE ISSUE
September 2020