Bhutan At The Cusp Of Change
Luxury travel may seem at odds with having an immersive experience in the developing nation but it may be the best way to connect to both an ancient kingdom and a modernising society, as Marlene Tan discovers
Khedrupchen Rinpoche Ugyen Tenzin Thinley Lhendup (Khedrupchen Rinpoche) is a modern-day rinpoche. Instead of reading from a book of scriptures, he is reciting sutras from a tablet as he blesses a line of guests and villagers with sickles or babies at their hips. As soon as the latter heard about the blessing, they stopped what they were doing and turned up. The Bhutanese believe in the powers of such a blessing, especially if it's bestowed by a rinpoche reincarnate. Thirty-year-old Khedrupchen Rinpoche was discovered to be the fifth reincarnation of Khedrup Jigme Kundrol, a respected Buddhist teacher and monk, when he was eight.
Druk Asia, a Bhutan travel specialist that has put together my trip, has arranged for me to meet Khedrupchen Rinpoche at Gangtey, a picturesque valley dotted with marshlands, potato farms and blue pine forests 3,000m above sea level, four hours away from the capital of Thimphu by car. I have wanted to learn what Buddhism means to a population known for religious piety and if it has anything to do with the Bhutanese formula for happiness. After all, Bhutan is famously known as the happy kingdom.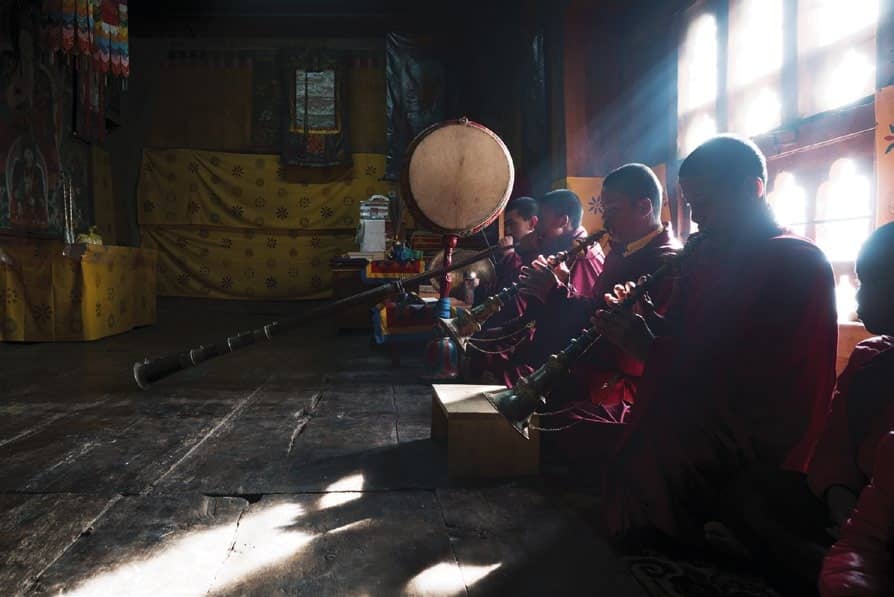 SECRET SHANGRI-LA
Emerald panoramas fringed with snow-capped Himalayan peaks, postcard-perfect fortresses and towns peopled with the most disarmingly charming folk beckon tourists to Bhutan.
Landlocked between India and Tibet, and never been colonised, Bhutan marches to its own drumbeat. It is a country like no other. Its proud people believe in magical penises that can slay monsters and turn into propellers for transporting one across the country. The most famous of these magical appendages is Drukpa Kunley's. The legendary monk's member is enshrined in lurid paintings on the walls of many houses, while many pray to him for fertility at Chimi Lhakhang, a temple in Punakha.
In this country, it is also possible to build 108 temples overnight – if you were to believe the story that Tibetan King Songtsen Gampo built these temples in Tibet and Bhutan to subdue a demoness disrupting the spread of Buddhism. While the majority of these temples are in Tibet, two of them are in Bhutan: the Kyichu Lhakhang in Paro and Jambay Lhakhang in Bumthang; also the oldest temples in the country.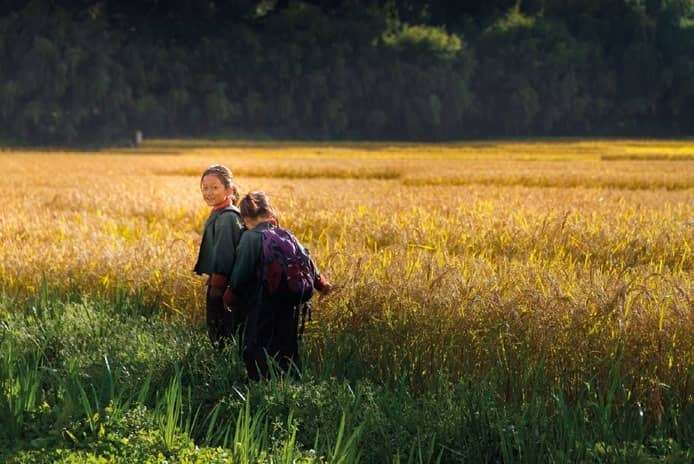 You can read upto 3 premium stories before you subscribe to Magzter GOLD
Log-in, if you are already a subscriber
Get unlimited access to thousands of curated premium stories and 5,000+ magazines
READ THE ENTIRE ISSUE
March 2020