Maximum Middle East
Porthole Cruise Magazine
|
December 2018
Porthole gets fully immersed on Seabourn Encore.
The scene was a cruise ship sailing in the Middle East, but it felt more like a James Bond movie. While guests on the ultra-luxurious 600-passenger Seabourn Encore were sipping martinis and Champagne around the pool, four burly armed guards arrived by small motorboat, under the cover of darkness.
The job of the guards was to protect us as we sailed in the Gulf of Aden, and specifically off the coast of Somalia, an area where pirates occasionally attack cargo ships.
We never encountered any pirates — incidents are extremely rare — but the subject was much talked about as we approached the danger area. There had been speculation the guards would arrive by helicopter or even submarine. We got drama, without drama, which was okay with everyone involved.
My husband and I joined Seabourn Encore in Ashdod, Israel, a week into a 21-day sailing from Rome. We cruised through the Suez Canal, around the Gulf of Aden and into the Arabian Sea and Persian Gulf to Dubai.
This is a cruise to see the religious sites in Jerusalem, the rose hued ruins of Petra in Jordan, items such as gold and frankincense for sale in the souks in Oman, locals covered head-to-toe in traditional garb, and the ultra-modern skyscrapers in Abu Dhabi and Dubai. Exposure to culture different than your own is one of the attractions. You want to visit with Bedouins, hear music you've never heard before, try new foods, get face-to-face with camels. But maybe you're also worried about language barriers and making a faux pas, such as not wearing the appropriate attire or simply acting too American. Cruisers may even find themselves having to explain to friends and family back home why they would want to vacation in the Middle East.
For all that, when the region is stable, the Middle East is a desirable warm-weather spot. Dealing with a little security is a minor hassle.
Add to the intrigue complimentary drinks, cuisine by Thomas Keller, and the extraordinary intuitive service that Seabourn provides, and you get a touch of old Arabia and modern Arabia delivered on a silver platter.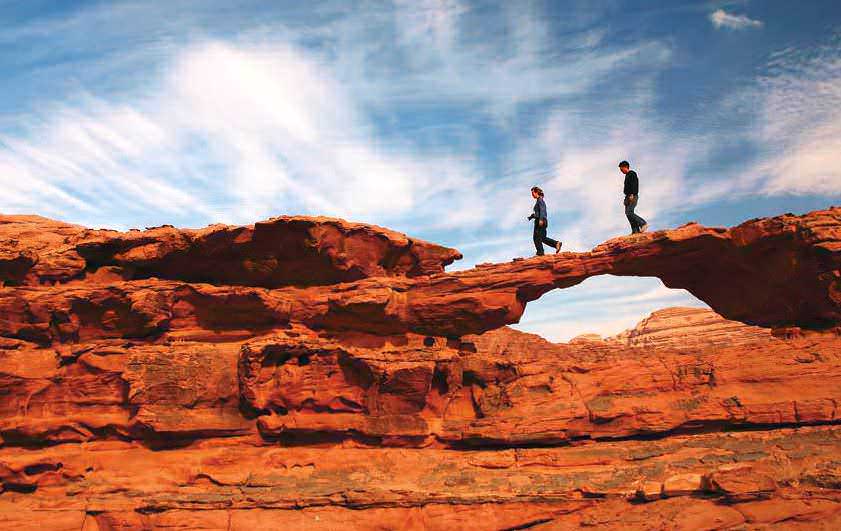 The Suez Canal
You can read up to 3 premium stories before you subscribe to Magzter GOLD
Log in, if you are already a subscriber
Get unlimited access to thousands of curated premium stories, newspapers and 5,000+ magazines
READ THE ENTIRE ISSUE
December 2018