On A New High - Rahul Bose
Platform
|
March - April 2017
One of the most prolific actors of Indian Cinema, Rahul Bose was, is and will probably always remain the face that changed the landscape of Arthouse cinema in our times.
From his very first film English, August, his career as an actor impressed audiences and filmmakers alike. Since then he has worked in some brilliant films such as Mr & Mrs Iyer, Chameli, Before the Rains, The Japanese Wife, Midnight's Children, and experimented with different genres in Jhankar Beats, Pyaar Ke Side Effects and Dil Dhadakne Do to name just a few. Even though his acting career has been way more active than his directorial ventures, directing is far more exciting for him. 'It has always been clear to me that I love directing more than acting; however, I enjoy acting as well. If there was only acting in the world then I would be an ecstatic human being, but in directing I have found a greater ecstasy.'
His first film as a director was the very edgy, untried Everyone Says I am Fine. It took him all of 33 days to raise the money to make the film. Ever since, he has immersed himself in acting, until in 2014 he found himself in a space where he was not getting the work that resonated with him. 'I had the vacancy in my acting career that made me question what next?' And so he began writing. And before he knew it, he was offered the role of Dr. R.S. Praveen, an IPS officer for Poorna. He found himself so drawn to the character and the film that he decided to not only produce it under Rahul Bose Productions but direct it as well, and that sheer passion for the subject got him back on the director's seat after 15 years. 'I only want to direct when I have something to say. I did not want to direct Poorna. But when you have a child of your own, ownership is easy…when you get an adopted child, it takes about a month and then you are already the father. I had been living with Poorna for six months prior to directing it, so it was already my child in more than one way. I was so enraptured by it at many levels.'
In his own words, Rahul tells us more about the film, the process, his thoughts on the film industry and his very humbling foundation.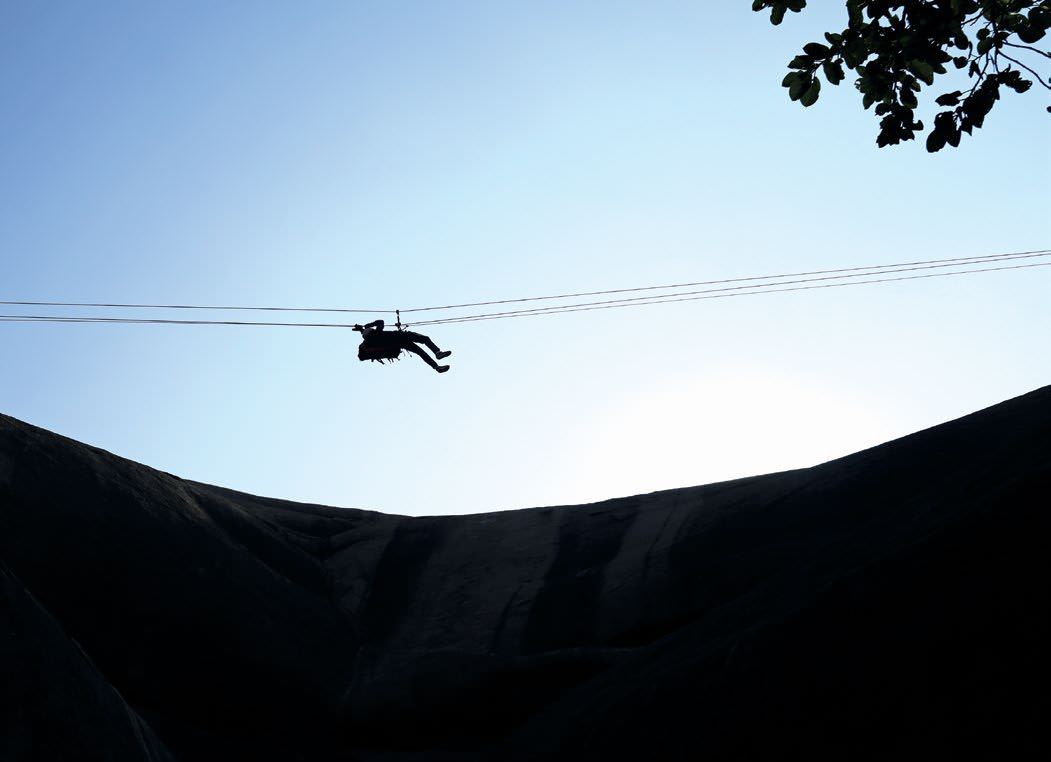 POORNA—THE FILM, THE PROCESS, THE CHALLENGES
Poorna is a biopic of the youngest girl in history to climb Mount Everest, Poorna Malavath. It is an astonishing tale; Poorna was 13 when she climbed the Everest two years ago. This film takes you from her small hut in Telengana to Bhongir Fort outside Hyderabad, to Darjeeling and Sikkim, to Nepal, and then to the top of Everest.
You can read up to 3 premium stories before you subscribe to Magzter GOLD
Log in, if you are already a subscriber
Get unlimited access to thousands of curated premium stories, newspapers and 5,000+ magazines
READ THE ENTIRE ISSUE
March - April 2017