MIRA NAIR
Platform
|
June - October 2020
A SUITABLE BOY
I meet Mira Nair on a cold, rainy day in February in her apartment in London. She greets me with her dark, kohl-lined eyes, and disarming smile. Two days before our meeting, Nair had just finished editing and finalising the first two episodes of A Suitable Boy, one of the most anticipated six-part television series of the year.
An adaptation of the 1993 book written by Vikram Seth. A Suitable Boy will be the first BBC television production with an all non-white cast (with a hunndred and thirteen actors). It's also the first time that an Indian series will be released on an international platform. Andrew Davies, the master craftsman behind television dramas like War & Peace and Pride and Prejudice, has written the screenplay.
"Vikram has already seen the two episodes and he loves it," Nair states before sitting down at a table near a large, beautiful window that overlooks a street in Soho. Below, we can see locals wrapped in dull overcoats carrying umbrellas, walking by quickly. It's a modern world; vastly different from the one the Oscar-nominated filmmaker has been busy creating over the last two years.
A period drama set in the early 1950s in India, A Suitable Boy is a coming-of-age story about a young woman named Lata Mehra, and how she navigates through life as her mother relentlessly presents a series of suitors to her. The story artfully pits the narrative of the personal against the political, as it paints a vivid portrait of India emerging as a young and independent nation on the verge of holding its first democratic elections.
While Nair has had an extremely packed schedule, she schedules me in on a Sunday morning for an hour-long conversation about A Suitable Boy, alongside her stage production of Monsoon Wedding, the musical in the UK.
The last time when we spoke, you had told me that you decided to make The Namesake because it resonated deeply with you since you had just lost your mother-in-law. When did you first read A Suitable Boy and what about it struck a chord with you?
I waited for A Suitable Boy. I happened to know Vikram a bit while he was writing it. When the book came out, I read it, in fact, I might have read it twice, even though it was such a tome. At the time, I didn't want the book to end because it felt like my best friend was going to leave me. The book is about a time when India is free and seeks to know itself, out of bloodshed, which is only referred to, but is not our story. Our story is about the people who come out of that and their complicated human lives.
It's of course, Vikram's own parents' story in some deep ways, and 1951, the year that it is set in, was the year my parents were married. It was also the decade that I wanted to be born in, because we were making India. So, that's what drew me to the book and its amazing characters. Of course, I've made the film with the greater interplay of language, meaning it's not all in English. There are people who speak in Urdu and people who speak in Awadhi in the film as well.
It's so deeply true what Vikram wrote about India – the layers I saw in the book, especially of this coming-to-consciousness story of the young girl, Lata, who is in my mind, Vikram's India. I think, I must have wanted to buy the rights back then in 1993-94, but it didn't happen somehow. I don't remember whether I actively sought to buy the rights, but I definitely wanted to be a part of anything anybody was making on A Suitable Boy. This project did try to take off once or twice in the past and collapsed in its previous avatars. However, as a result of the powerful bolt of inspiration of A Suitable Boy, we made our own microcosmic version in Monsoon Wedding (the film). It was really inspired – not only by A Suitable Boy – but the fact that it was about these four families, which was something that I wanted to explore.
Anyway, years have passed and I have been actually living a lot more with Monsoon Wedding – the musical, these days because it's coming out soon in the UK. So, it's very moving for me that the "ma-baap" (parents) of Monsoon Wedding which is A Suitable Boy, I got to do, while the child emerges at the same time. It's really like, "Wow, how is all of this happening in 2020?" Because I've been working on the musical for ten years and I've been working on A Suitable Boy for nearly two years and loving it ever more.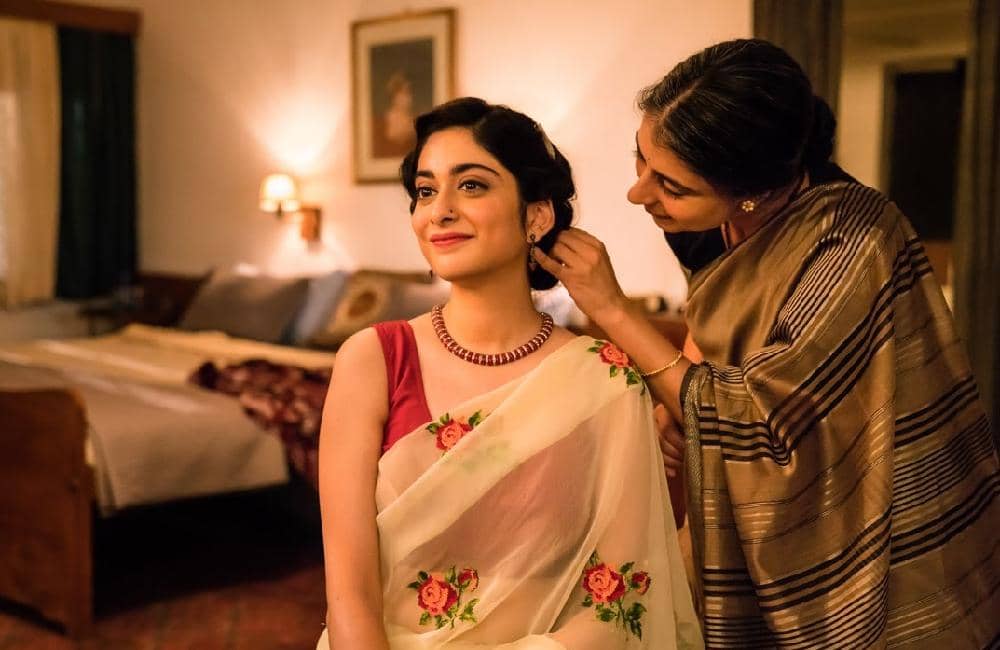 You can read up to 3 premium stories before you subscribe to Magzter GOLD
Log in, if you are already a subscriber
Get unlimited access to thousands of curated premium stories, newspapers and 5,000+ magazines
READ THE ENTIRE ISSUE
June - October 2020