'I Am A God' On Becoming More Than Human
Philosophy Now|April/May 2020
David Birch compares the attitudes of Friedrich Nietzsche and Kanye West.
On his 2013 album Yeezus, the Chicago rapper Kanye West highlighted something that the world had failed to notice, namely, that he is a god. He had been called many things in his life – including a jackass by Barack Obama – but never this. Naturally, West's deific pretensions incurred accusations of narcissism and blasphemy. The offending song was unambiguously titled 'I Am a God', and its message was clear: I, Kanye West, am more than human.
West later explained that the song was born out of frustration. Desperate to become a success in the fashion industry, yet feeling rebuffed by the labels he wanted to work with, he was tipped over the edge at Paris Fashion Week when he was pointedly asked not to attend a series of events: "So the next day I went to the studio with Daft Punk and I wrote 'I Am a God', 'cause it's like, yo, nobody can tell me where I can and can't go. Man, I'm the number one living and breathing rock star." Unsurprisingly, the god who emerges from the song's lyrics seems closer to a diva than a divinity:
"I am a god Hurry up with my damn massage Hurry up with my damn ménage Get the Porsche out the damn garage" In a BBC interview following the album's release, West implied that his critics would have been more comfortable with the song if he'd described himself as a 'n—', a 'pimp', or a 'gangster'. These latter appellations, even if proclaimed with pride, ultimately denote an acceptance of the lowly and limiting identities that WASP society and the market have assigned to black people. By not using these terms, West was refusing to confine his self-expression to a lexical ghetto. But this wasn't all he was doing: to call yourself a god not only resists these terms, it negates them entirely. He did not react to his snub by proclaiming "I am Kanye West"; "I am a man"; or "I am human". Those statements do not convey the indefatigability of his will, or his immunity to self-loathing and self-pity. "I am Kanye West" is bureaucracy; "I am a man" is desperate; and "I am human" is vapid. By declaring his divinity, West was implying that there is something limiting about being human. In order to express his undying thirst to become who he is, West was compelled to renounce his humanity. 'I am a god' is more than self-belief. He is not merely telling us that he'll survive his self-doubt, that he'll silence the voice that says "You do not belong here, you are not good enough". He's telling us that he has no such voice, that he exists above and beyond the strictures of doubt and shame. Gods do not know how to despise themselves. To say 'I am a god' is not a commitment to persevere but a declaration of unassailability. If you are unassailable, lacking all temptation to collapse or hide, then it makes no sense to talk of persevering. Without self-scrutiny there is no self-doubt, and only those who worry they might fail in their endeavours question themselves. And gods do not reflect, they do not question themselves, since their endeavours are without end. If one's endeavours are without end, then judgment is eternally premature. Failure belongs to the finite.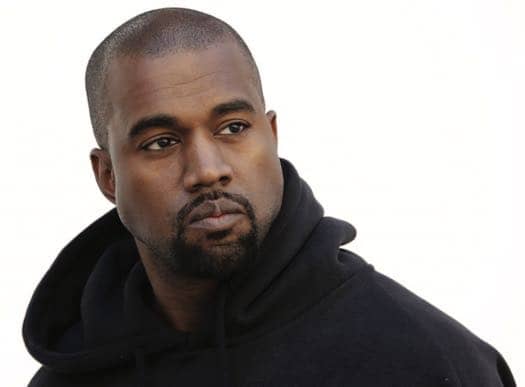 Nietzsche's Post-Human
West's implication that there is something deficient about mere humanity places him well in the company of Friedrich Nietzsche. Both see themselves as outsiders. Nietzsche felt disconnected from his profession (his work was generally ignored), his nation (he spent much of his life outside of Germany, alternating between Switzerland and Italy) and his epoch ('a weak age'). But more provocatively, Nietzsche felt disconnected from his species: "Disgust at mankind... has always been my greatest danger" (Ecce Homo, 1888). Like West, he heard no power in the assertion, 'I am human'. He thought that being human was a state to be overcome; humanity's finest moment will be the day it becomes something else entirely, something better. The future belongs to this new creature, the Übermensch or 'overman' ('superman').
Do you, reader, sympathise with Nietzsche's wish for a species revolution? Do you see some fundamental defect in humanity? If there were a referendum on human nature, would you vote to leave? How would you even describe human nature? Are there words elastic enough to encompass us all? Is there a common thread? A shared bond?
For Nietzsche, our bond is our sickness, and our sickness is a state he called nihilism. In short, a hatred of life. Nietzsche believed that to be human was to belong to a species-wide endeavour to stunt growth, enervate power, deaden vitality, limit strength, and poison joy; an endeavour impelled by socalled 'reactive' attitudes such as envy and the urge to avenge ourselves against the strong and vigorous. And although for Nietzsche there have been great ages – history is punctuated by glorious deviations from the norm – sooner or later the overwhelming weight of nihilism drags us back into the gutter. Greek culture was corrupted by the philosophers; Roman values by the morality of Judaism; Christ's teachings by St Paul; and Napoleonic aristocracy by democratic ideals. This nihilism ensures that, contra Darwin, the strong and vital will always be defeated by the weak and envious.
You can read up to 3 premium stories before you subscribe to Magzter GOLD
Log in, if you are already a subscriber
Get unlimited access to thousands of curated premium stories and 5,000+ magazines
READ THE ENTIRE ISSUE
April/May 2020