Eternal Recurrence Revisited
Philosophy Now|April/May 2020
Brandon Robshaw looks again at Nietzsche's idea of the eternal repetition of life.
I read Friedrich Nietzsche with a mixture of admiration, amusement, outrage, and exasperation. His philosophy is the antithesis of the kind of philosophy I usually like to read and to do (that is to say, analytic philosophy), and I cannot read him for very long at a stretch. It's like listening to a man talking at the top of his voice all the time, and it becomes wearisome. But his writing is extremely rich, stimulating, and crammed with ideas.
One particular idea of his has always intrigued me: the idea of eternal recurrence (or eternal return, as it is also known). It is a bizarre, fanciful, poetic idea, and it occurred to me that applying the methods of analytic philosophy to it might be a fruitful marriage between the analytic and the so-called Continental traditions.
Infinite Reflections
First, let's look more closely at the idea. It's mentioned a number of times in Nietzsche's works. It crops up in Thus Spoke Zarathustra (1883-5), for example, where Zarathustra repeats seven times this incantation: "Oh, how should I not lust for eternity and for the wedding ring of rings – the Ring of Recurrence! Never yet did I find the woman by whom I wanted children, unless it be this woman, whom I love: for I love you, O Eternity! For I love you, O Eternity!" However, the idea is not fully examined or explored there: instead one is supposed to ponder its implications for oneself.
The fullest treatment of eternal recurrence appears in The Joyous [Gay] Science (1882):
"What, if some day or night a demon were to steal after you into your loneliest loneliness and say to you: 'This life as you now live it and have lived it, you will have to live once more and innumerable times more; and there will be nothing new in it, but every pain and every joy and every thought and sigh and everything unutterably small or great in your life will have to return to you, all in the same succession and sequence – and likewise this spider and this moonlight between the trees, and likewise this moment and I myself. The eternal hourglass of existence will be turned over again and again, and you with it, you speck of dust!'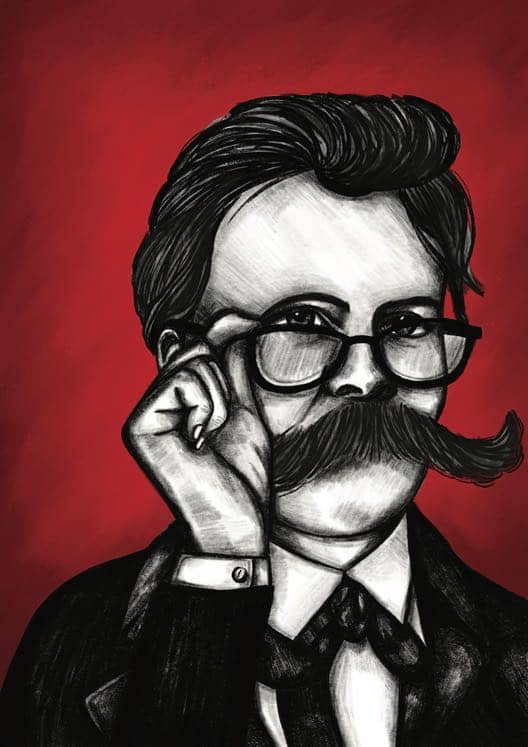 Would you not throw yourself down and gnash your teeth and curse the demon who spoke thus? Or have you once experienced a tremendous moment when you would have answered him: 'You are a god and never have I heard anything more divine.'"
Nietzsche did not invent the idea of eternal recurrence. The notion that life is cyclical, that death is followed by rebirth ad infinitum, was entertained in the ancient world not only by Eastern philosophers but also by Greek thinkers such as Empedocles and the Stoics, as Nietzsche would certainly have known. But there are two key differences in Nietzsche's presentation of the idea. In the first place, he posited that each recurrence of history would be identical in every respect, down to the tiniest details.
You can read upto 3 premium stories before you subscribe to Magzter GOLD
Log-in, if you are already a subscriber
Get unlimited access to thousands of curated premium stories and 5,000+ magazines
READ THE ENTIRE ISSUE
April/May 2020