Up Close and Personal
Philippine Tatler|February 2020
Swap hours in a jeep for more intimate encounters with Africa's sensational wildlife using these adventurous modes of exploration
Ernest Hemingway once said: "I never knew of a morning in Africa when I woke up that I was not happy." An overwhelming feeling of happiness and gratitude is not uncommon when visiting the continent—especially so when you go on a safari. "Safari used to be a once-in-a-lifetime vacation, but more and more people are bitten by the safari bug," says Nico Heath, co-founder of luxury travel agency Lightfoot Travel.
For many, seeing lions and leopards in their natural habitats represents the ultimate in transformative travel. "Unfortunately, human incursion and climate change are placing environmental pressures on wildlife and the landscape. Droughts and poaching are having a detrimental effect on animal numbers and habitats are shrinking," Heath says. As an added incentive to return to the savannah, many safari lodges are making environmental protection and community empowerment top priorities, which means that guests of luxury lodges can give back while enjoying first-class holidays.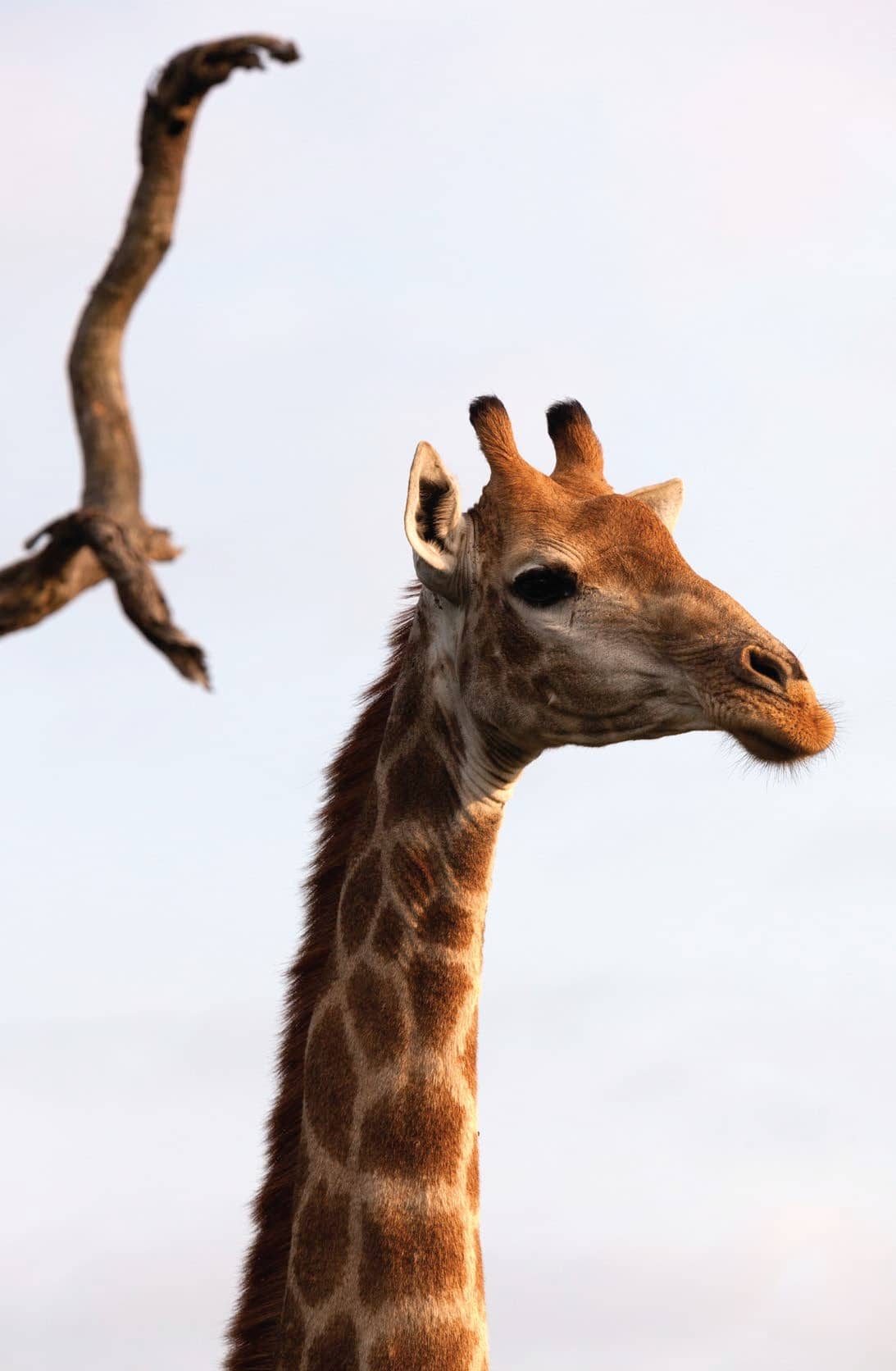 Wilderness Safaris, a sustainable luxury safari operator with camps in Botswana, Kenya, Namibia, South Africa, Rwanda, Zambia, and Zimbabwe, helps protect more than two million hectares of prime wilderness across seven biomes, harboring 39 threatened mammal, bird, and reptile species. The company donated US$14.7 million to conservation in 2018, more than three times the value distributed to shareholders. Another US$3.77 million was devoted to community development and welfare— providing schools, boreholes, and other services to communities in need.
"Going on safari is a means of protecting these unique ecosystems," says Dr. Neil Midlane, group sustainability manager of Wilderness Safaris. "Our company ethos and commitment to restoring the wildlife and the large tracts of land we are privileged to manage means that everyone traveling with us is contributing, making them all conservationists by proxy. Each guest enables us to continue doing what we do."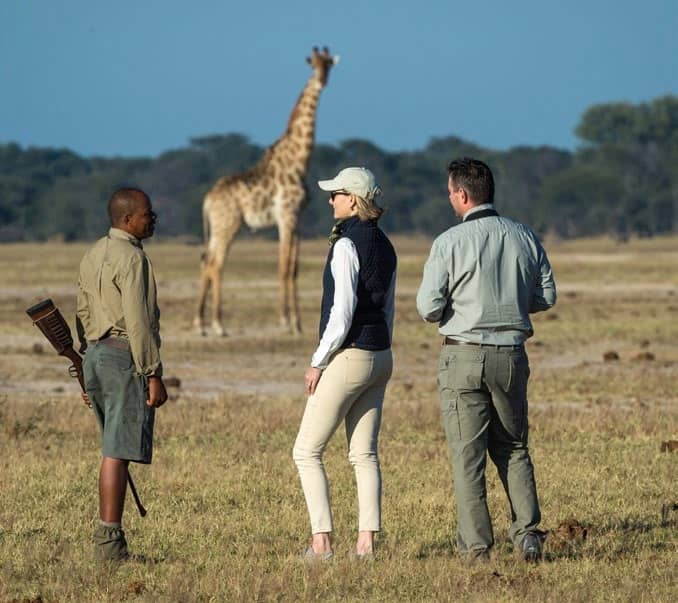 Apart from conservation, Lightfoot Travel is also a passionate advocate of under tourism, so it consciously picks and promotes destinations that need support, like Zimbabwe. Dr. Midlane says that despite the political and economic uncertainty in the country, the safari lodges are safe, comfortable, and great value for money. "There are many gems in the national parks that provide outstanding, authentic safari experiences, and this year is an ideal time to visit Zimbabwe before demand drives the prices up."
It's great timing, then, that Wilderness Safaris is planning to upgrade its Ruckomechi Camp in Zimbabwe as well as its Duma Tau Camp in Botswana soon; it's also opening Little DumaTau—an exclusive, intimate camp featuring four tented suites—in August 2020.
As more people crave safari experiences, there is also an increasing number of alternative ways to enjoy them— something I discovered on a trip to Botswana, Zimbabwe, and Zambia.
Luxury safari lodges are providing spectacular excursions beyond the confines of the traditional game drive jeep. With the help of expert guides, I was able to encounter the vast plains from a whole new perspective: venturing on foot, flying high in the sky, and cruising on serene waters.
Exploring the terrain this way transformed my safari experience—giving me a new lens on the flora and fauna of the veld, a change of perspective that is sure to enrich both first-time and veteran safari-goers alike.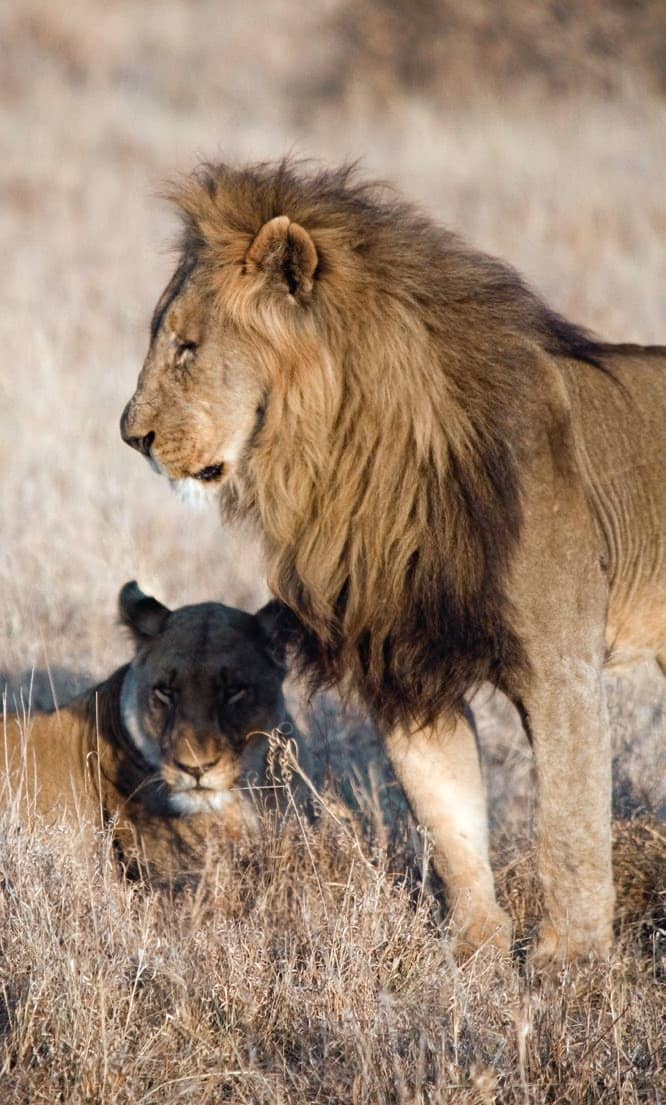 Ground Control
WHAT: A walking safari at Linkwasha Camp in Hwange National Park, Zimbabwe
You can read up to 3 premium stories before you subscribe to Magzter GOLD
Log in, if you are already a subscriber
Get unlimited access to thousands of curated premium stories and 5,000+ magazines
READ THE ENTIRE ISSUE
February 2020