THE WELCOME TABLE
Oklahoma Today|March/April 2020
ONCE A LUXURY RESERVED FOR RESTAURANT OWNERS' HIGH-POWERED—AND HIGH-PAYING—FRIENDS, CHEF'S TABLES HAVE BECOME INCREASINGLY POPULAR AND ACCESSIBLE FOR FOOD LOVERS SEEKING A BEHIND-THE-CURTAIN PEEK AT THEIR FAVORITE RESTAURANTS AND THE PEOPLE WHO MAKE THEM SPECIAL.
EVEN FOR THE most social-media-accessible celebrities who invite fans and follow-ers into every corner of their private lives, there's something alluring about the idea of a backstage pass. These lanyard-affixed signifiers of friendship, access, wealth, or influence—or all of the above—provide a look not only at the personalities behind the scenes but the processes that bring to life events like concerts, plays, political rallies, and other cultural events.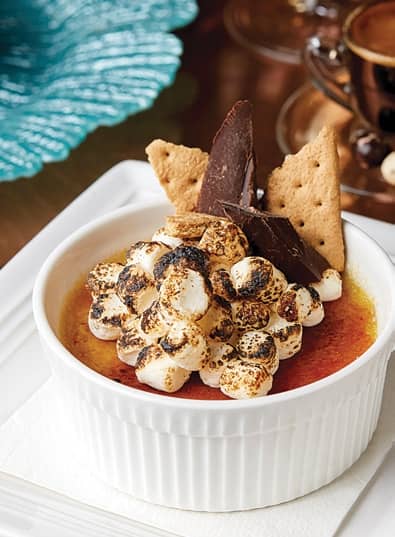 Similarly, chefs' kitchens once were the provenance of the wealthy and well-connected. For food lovers willing to pay for the opportunity, the chance to sit in a restaurant kitchen for multiple courses as a chef and his or her staff rush around creating new recipes, innovating on beloved dishes, and working out the nightly kinks of a high-end foodservice operation could, in the right setting, be almost as thrilling and action-packed as hanging out backstage at a rock concert.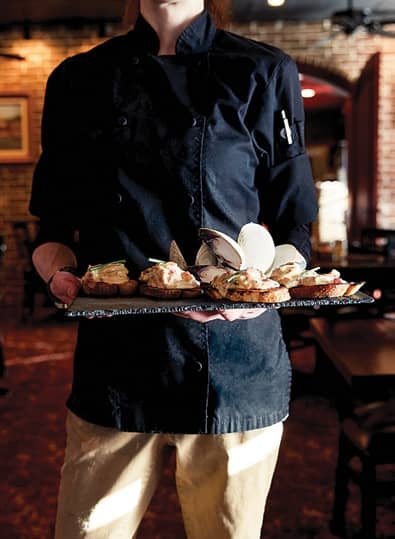 But as diners have become more savvy, food has become more local, and restaurant kitchens have become more open about their methods and ingredients, the hows and whys of chefs' tables have changed. This tangible, communal experience of food includes camaraderie among the aromas, tastes, and sounds—there may even be singing—in an intimate, unhurried setting. It's all about life in the kitchen.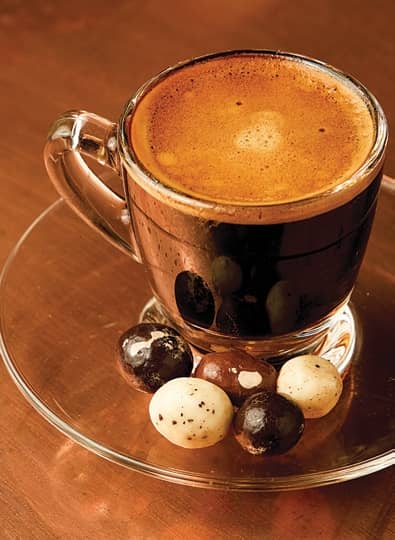 AT ROCOCO NORTHPARK in Oklahoma City, the type specimen of the chef's table is alive and well. The vibe is one of an Italian mafia joint, with red-checkered tablecloths, chandeliers, elegant crystal, and china. The Godfather could have been filmed here. But the experience is only cinematic in the culinary sense.
"Part of the beauty of the chef's table is that you are part of the experience of a live, working kitchen," says chef and owner Bruce Rinehart. "It's not contrived; it's the real deal that goes on in the kitchen."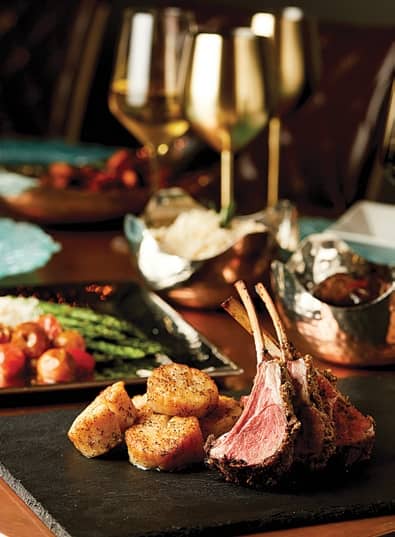 Rinehart's chef's table may include six or eight courses that feature plates as unique as pan-seared scallops with caramelized ginger and Sriracha or something as universally popular as the restaurant's famous crab cakes.
"The great thing about having a chef's table here is how we interact with our guests," says Rinehart. "The chefs actually sit down at the table during the courses and talk about the wine pairings, laugh, and drink wine. It's a fun, fluid experience."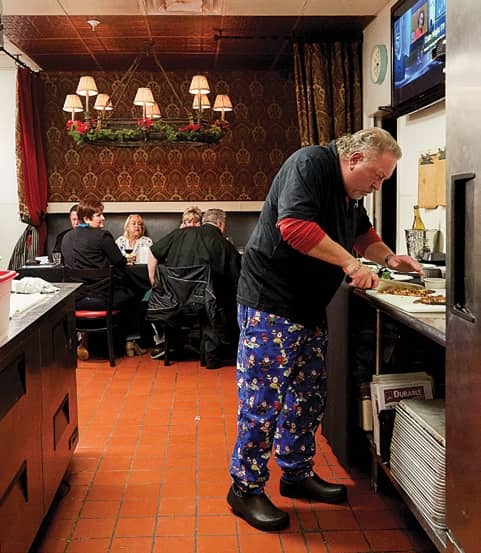 You can read up to 3 premium stories before you subscribe to Magzter GOLD
Log in, if you are already a subscriber
Get unlimited access to thousands of curated premium stories and 5,000+ magazines
READ THE ENTIRE ISSUE
March/April 2020