A quarter-century after the events of April 19, 1995, the Oklahoma City National Memorial & Museum is more important than ever in giving the community a place to heal, reflect, and grow.
AS THE SELF- GUIDED tour of the Oklahoma City National Memorial & Museum ends, visitors encounter an interactive experience—not about the bombing itself, but about forgiveness. The exhibit presents scenarios in which a person is a victim of a crime—for example, when a child is killed—and asks participants to decide whether or not to forgive. As the scenarios progress, the display asks visitors if their views of forgiveness would change a few years down the road. And if those who had wronged them began to show remorse, what then?

Questions like these permeate the Oklahoma City National Memorial & Museum, which exists to preserve the history and ongoing legacy of the Oklahoma City Bombing on April 19, 1995. But rather than preach to visitors, the museum uses the emotions its exhibits evoke as teaching tools. Executive director Kari Watkins is clear about the place's function.

"We don't want to remember without teaching, and we don't want to teach without remembering," she says.

THE EMPHASIS ON forgiveness does not gloss over history, however, and the Oklahoma City National Memorial & Museum is not a place that shies away from confronting trauma. The museum allows visitors to view that day and its aftermath beginning with a look at a normal day inside the Alfred P. Murrah Federal Building. Placards lay out the usual events of a morning in downtown Oklahoma City in 1995, a list of the twenty federal agencies in the building, and even the minutiae of when work shifts began and ended.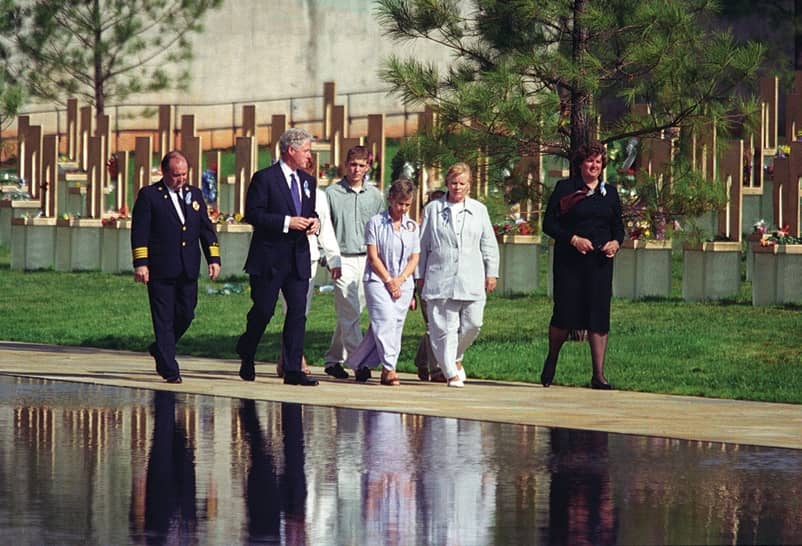 Continue Reading with Magzter GOLD
Log-in, if you are already a subscriber
Get unlimited access to thousands of curated premium stories and 5,000+ magazines
READ THE ENTIRE ISSUE
January/February 2020