Red River Reveal
Oklahoma Today
|
November/December 2020
A NEW RENOVATION AT IDABEL'S MUSEUM OF THE RED RIVER REINFORCES ITS STATUS AS A MUST-VISIT OKLAHOMA DESTINATION.
CULTURE HAS THE power to divide, unite, offend, and up-lift, but what does it really mean? Is it a raised pinky finger over a fine cup of tea? Is it a set of phrases, slang, and inside knowledge particular to one group or region? Maybe it's ballet tickets or owning an early, hard-to-find album from that famous band everyone loves from before they hit it big. The very word culture encompasses many things—gender and race relations, religion, and politics, to name a few—that can be difficult topics of conversation.
In 1974, McCurtain County lumber magnate Quintus Herron saw culture in a collection of fossils and artifacts from the cradle of the Caddoan Mississippian culture. This region incorporates two main river systems—the Canadian and Arkansas river system to the north and the Red River to the south—and draws together parts of four states: Oklahoma, Arkansas, Louisiana, and Texas.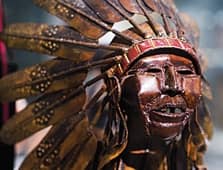 Civilization came to this area as early as two hundred years before the birth of Christ and by 800 CE had established the cultural roots of what became the extensive Mississippian culture. Archaeological digs in and around this rich earth were discovering almost daily treasures and clues to the past of a people, a region, a nation, and the very bedrock history of the planet.
Herron saw these materials taken off to be catalogued, studied, stored, and lost to the area that once held them. His wife Mary described it as a loss of the region's heritage. Driven by a love of community and a desire to preserve that community's earliest cultural roots, the Herrons spearheaded the construction of the Museum of the Red River in Idabel.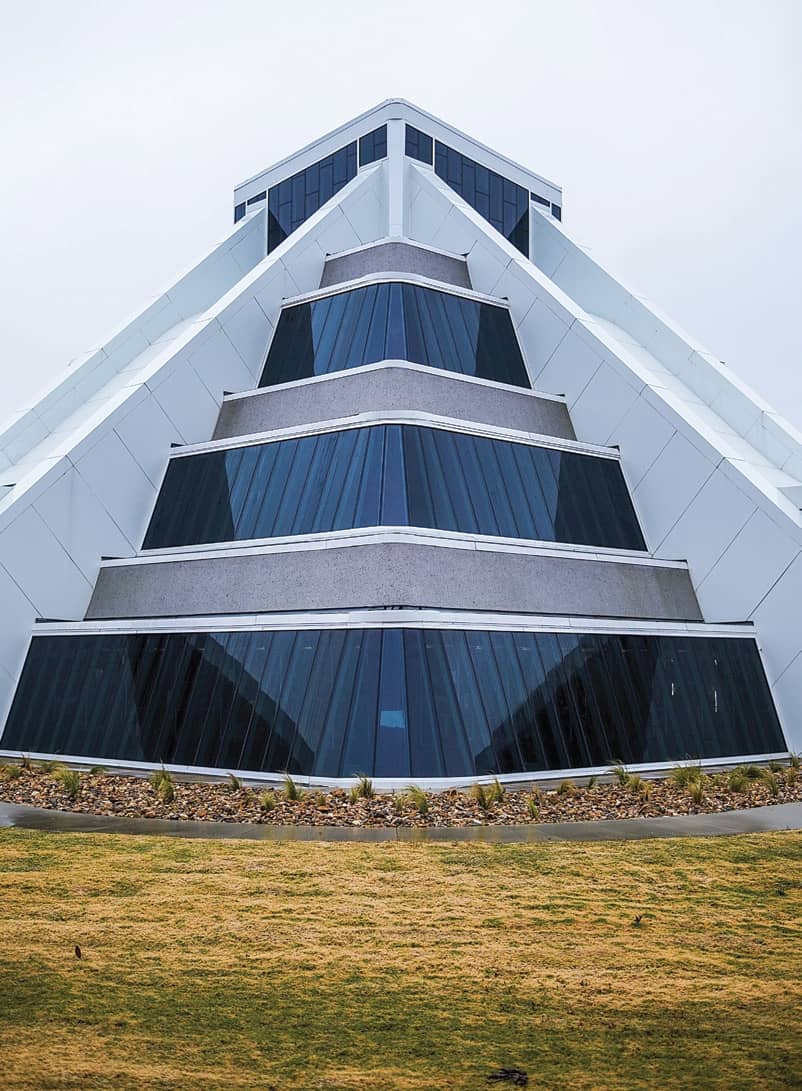 The original museum—a 2,200square-foot building housing 700 objects—opened in April 1975. It now is the largest exhibiting facility in a 150mile radius and a permanent home to more than 30,000 artifacts, objects, and pieces of art—that's almost one for each of the residents of McCurtain County.
I CAME HERE FOR a six-month consulting job in 1997, and I never left," says Henry Moy, director of the Museum of the Red River.
Moy's office at the museum is cluttered in the best possible way. Shelves on every wall burst with books, artifacts, and works of art that speak to a wide breadth of knowledge regarding genre and geography. It is a visual and tactile feast.
You can read up to 3 premium stories before you subscribe to Magzter GOLD
Log in, if you are already a subscriber
Get unlimited access to thousands of curated premium stories, newspapers and 5,000+ magazines
READ THE ENTIRE ISSUE
November/December 2020