FIVE LOCALLY OWNED RESTAURANTS ARE DOING THEIR PART TO PROVE THAT NORTH TULSA IS A FRIENDLY, SAFE, AND—PERHAPS MOST IMPORTANT—DELICIOUS DESTINATION FOR DINERS.
THE COUPLE IN the Jaguar sat outside El Rio Verde for a few minutes before coming in. The staff couldn't help but speculate: Perhaps they were lost and had pulled into the ample parking lot to consult a map, or maybe they were finishing a sensitive conversation before emerging from the comfort of their luxury automobile.
But when the couple entered the cinder-block structure in north Tulsa, the woman told her server they were debating whether or not to come inside.
"She said, 'We almost left, because it looked so shady from the outside,'" says Abel Gonzalez, son of owners Roman and Ramona Gonzalez.
Though it has faded slightly over recent decades, there still is a feeling among some that north Tulsa is not safe.
"Even people in Tulsa were scared of north Tulsa," he says.
Not this family. When Abel's parents brought him to Tulsa from southern California in 1998, the area seemed like a dream—at least in the sense of rent. Roman had worked twenty-five years in a commissary, and Ramona, a great cook in her own right, long had dreamed of opening a restaurant. But in California, a building the size of El Rio Verde would have been $4,000 a month. In north Tulsa, it was only $300. After just two years, they bought it for $60,000.
Now, the Mexican restaurant is a community staple. Lunch times especially are packed, as an eclectic mix of patrons quickly fills the eight stools at the counter and the dozen or so tables in the dining room. Many of them order the house specialty: the wet burrito.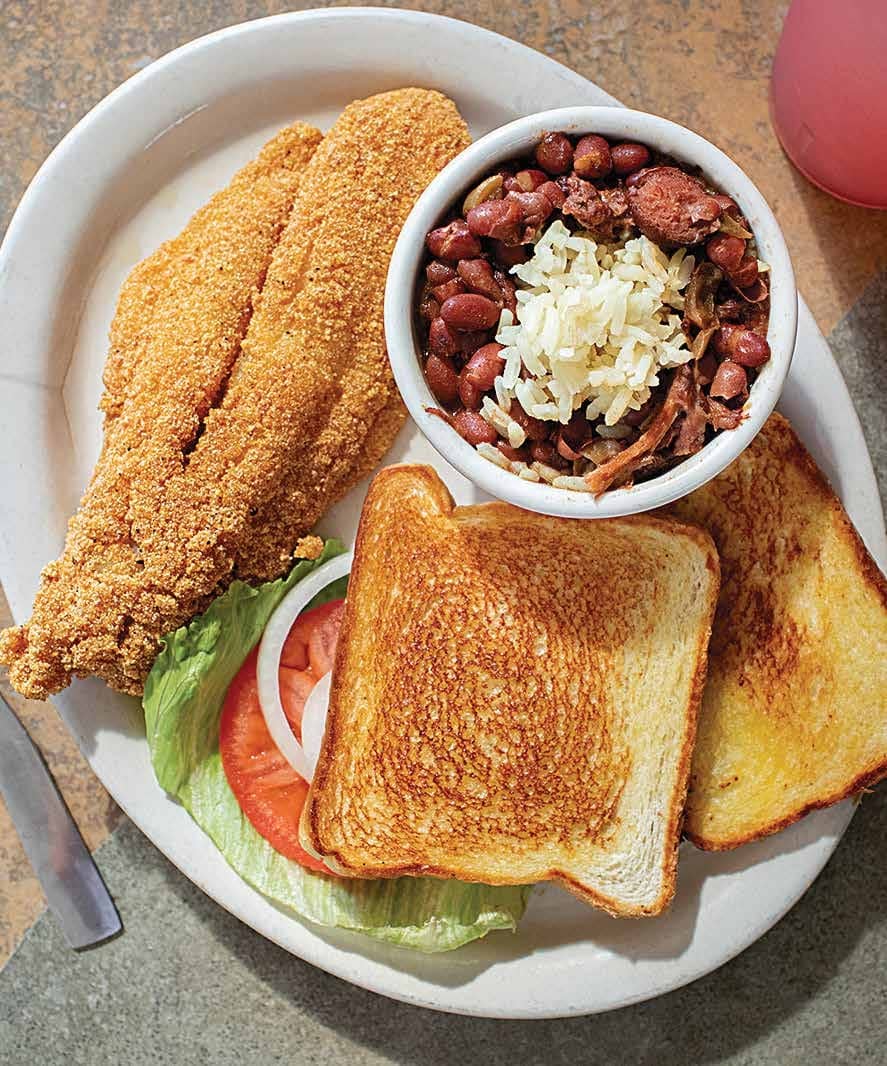 Perhaps the name doesn't whet one's appetite, but the description might. A wet burrito is a massive pile of meat—customer's choice of carne asada, al pastor, or carnitas, among others—with beans, rice, lettuce, and cheese wrapped in a flour tortilla, bathed in salsa and shredded cheese, and broiled.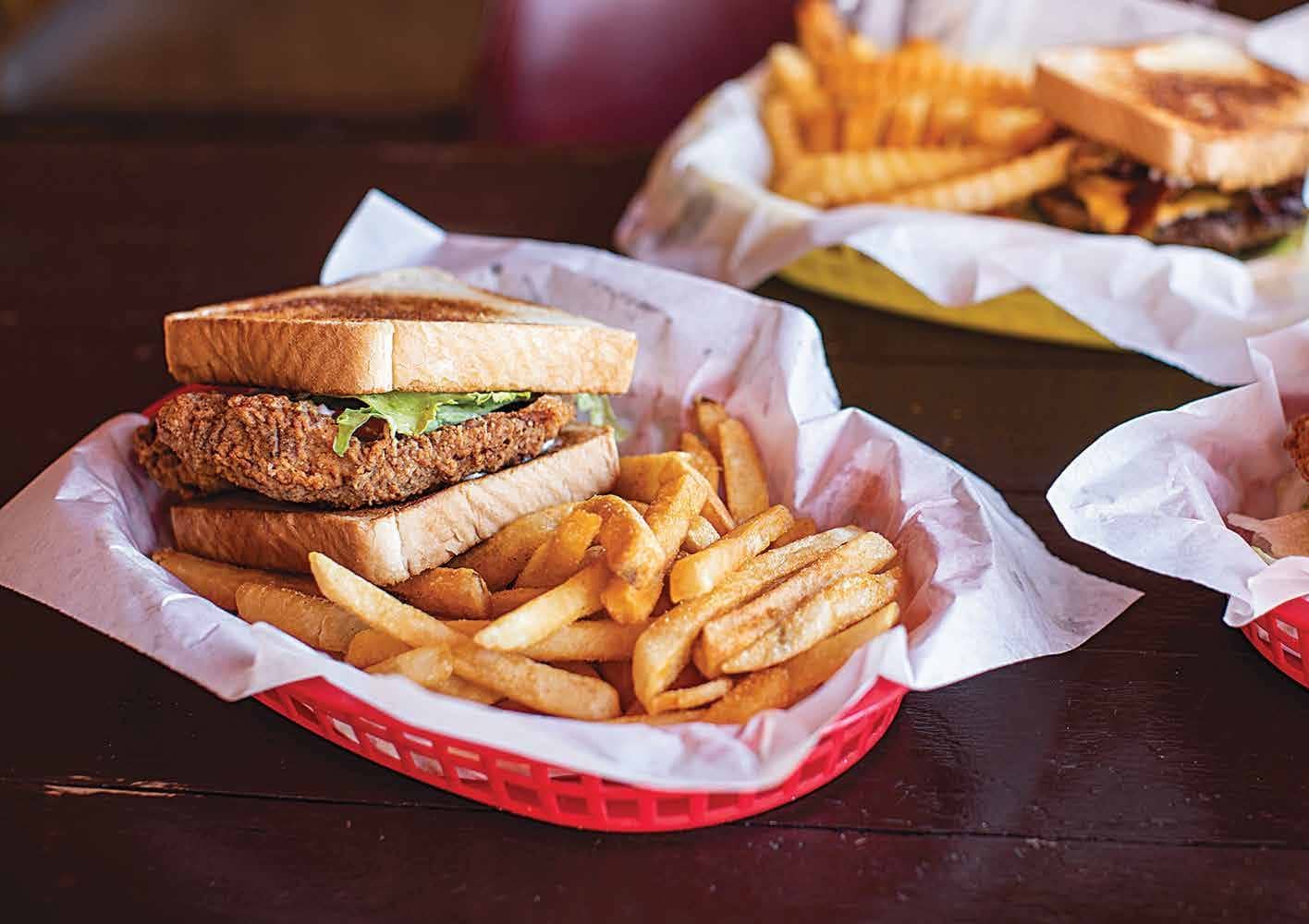 Dale Dautenhahn, a doctor at nearby Hillcrest Medical Center, says he eats at El Rio Verde about five times a week. Though he tries to eat a vegan diet, Dautenhahn cheats a little, happily accepting some of that broiled cheese atop his veggie-stuffed burrito.
That level of devotion isn't hard to understand. While north Tulsa is lacking in grocery stores and seemingly flush with fast food chains, diners looking for real cooking are turning more and more to locally owned options.
AT RETRO GRILL & Bar, the clien-tele mostly is regulars with a few regulars-in-the-making, says cook Mykala Smith, whose father Marvin co-owns the club with a partner.
Continue Reading with Magzter GOLD
Log-in, if you are already a subscriber
Get unlimited access to thousands of curated premium stories and 5,000+ magazines
READ THE ENTIRE ISSUE
November/December 2019