LOOK FOR THE Helpers
Oklahoma Today
|
November/December 2020
AS THE COVID-19 PANDEMIC WREAKED CHAOS ALL OVER THE WORLD, THESE OKLAHOMANS JUMPED IN TO DO WHAT THEY COULD TO MAKE LIFE A LITTLE BETTER DURING AN UNPRECEDENTED CRISIS.
AT FIRST, JANA
thought her family had dodged the COVID-19 bullet.
"My sister's partner is the one that was first exposed by a guy at work," she says. "They had ridden around in the car together."
Jana, an Oklahoma City-area resident who asked her identity be masked for privacy's sake, says she and her family immediately quarantined themselves and watched for symptoms. Two weeks passed with no signs of illness, much to everyone's relief.
Two days after their quarantine ended, both Jana's sister and her sister's partner woke up sick. They immediately sought out testing for both COVID-19 and influenza. They tested negative for the coronavirus but positive for the flu.
"So we all thought, 'No big deal,'" Jana says. This was in late June, more than three months after Oklahoma recorded its first positive test result. That first positive was a Tulsa man in his fifties who'd recently returned from Italy, which was a coronavirus hot spot at the time. The Oklahoma State Department of Health made the announcement on March 6.
By April 6, the number of infected Oklahomans had grown to 1,327.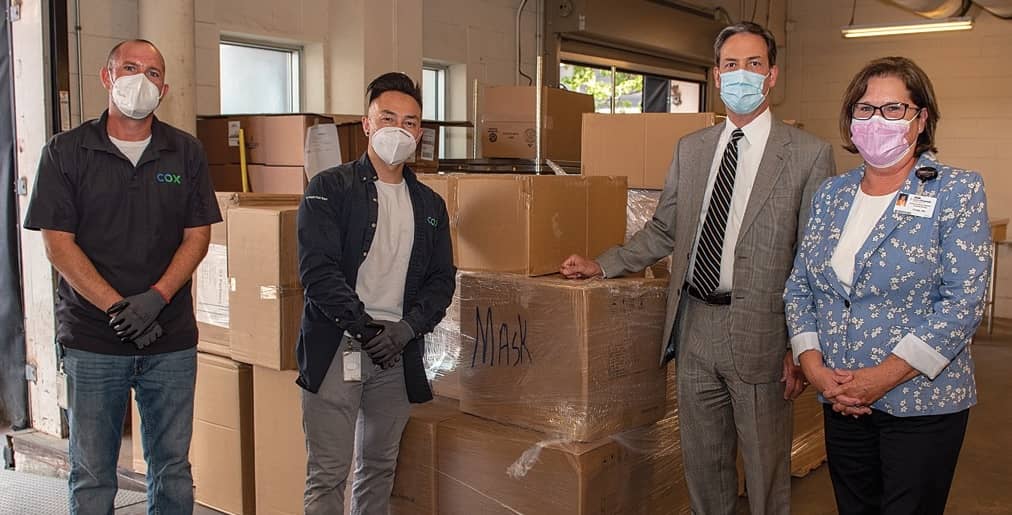 BY THEN, LARGE sections of Oklahoma's economy had shut down. An eerie stillness fell over the shuttered businesses deemed non-essential such as bars, gyms, hair salons, and movie theaters. Offices all over the state sat darkened, their employees scattered and working from hastily assembled home offices.
"We need all Oklahomans to take this really, really seriously," Governor Kevin Stitt said when he issued the emergency closure order on March 24. "If we take no measures at all, the cases will outstrip the capacity in our health care system."
Oklahoma City restaurants had already closed their dining rooms under orders Mayor David Holt issued March 17. Many, such as Cocina De Mino near Southwest Fifty-ninth Street and Western Avenue, were offering take-out orders instead.
"The hardest part was that first day," says co-owner Tim Wagner. "One of my partners went out and bought everything he could buy as far as to-go stuff. That got us through three or four weeks, when we normally keep about a week's worth. That's just how it normally flows."
But these weren't normal times.
"About four weeks or so in, we couldn't get the supplies," Wagner says. "We started running out of the stuff we had."
Supply chains serving restaurants saw demand drop sharply across the country in the spring as restaurant dining rooms closed. At the same time, people were cooking more at home, and panic-buying was clearing supermarket shelves quicker than stores could restock them. Edmond based Crest Foods addressed shortfalls by having its eight locations work together to move stock around to fill gaps.
"We could hold on easier than a lot of others, because we had a warehouse," says Crest president Bruce Harroz. "But with the influx of volume we had, it didn't last very long. We had to put limits on things."
Some shuttered restaurants such as Roosevelt's in Tulsa stepped into the gap, offering curbside delivery of grocery items—even coveted cleaning supplies. Others found alternatives to get their food to customers, including using third-party delivery services like DoorDash. Some took matters even further. Oklahoma City's Rococo Restaurant & Bar, for example, struck a deal in March to carry its prepackaged meals in Homeland grocery stores.
Innovations aside, the landscape changed. Crest moved quickly to supply employees with protective gear, install hand sanitizer stands, and protect cashiers with plastic shields. Floor markers and announcements offered reminders for everyone to stay at least six feet apart.
"That was going on while our customers were panicked," says Jacob Russell, manager of Crest's Edmond location. "No one was sure what was going on—we've never seen anything like this. There was a little bit of confusion, but everyone did well."
Social distancing, limiting occupancy, and arrows directing traffic flow through aisles rapidly became the new normal in retail. Containers full of food awaiting pickup became de rigueur for many restaurants as well. Cocina De Mino's takeout orders, normally about 10 percent of daily sales, jumped to 60 percent during the height of the pandemic, Wagner says. Even late in the summer, as Oklahomans appeared more willing to venture out, to-go sales still hovered around 30 percent. That's a direct effect of the pandemic.
"It's changed the way people are dining," Wagner says.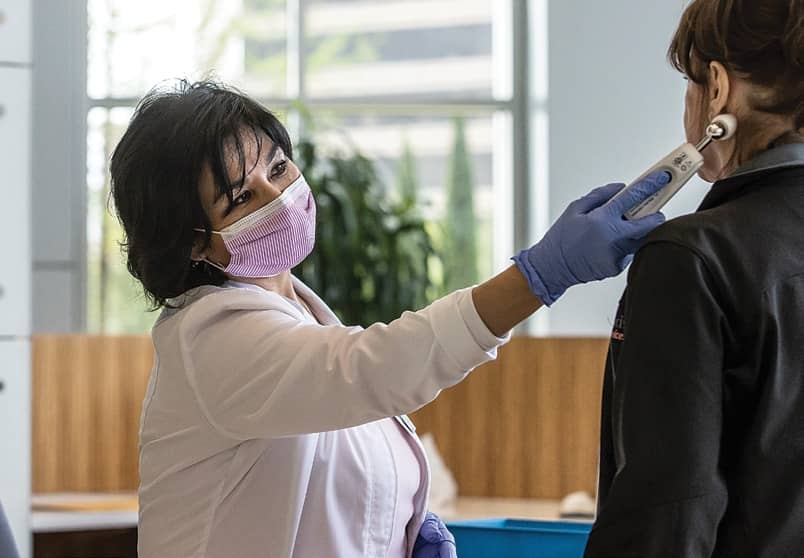 ABOUT THE SAME time the state shut down, Jana quit her job to take care of her sister's baby boy, who was born with medical issues, as well as her two-year-old grandson. Because of them, she'd largely sealed her household away from the outside world. By late June, as they breathed a sigh of a relief over a diagnosis of influenza, the number of positive cases had ballooned past 11,000 in Oklahoma.
You can read up to 3 premium stories before you subscribe to Magzter GOLD
Log in, if you are already a subscriber
Get unlimited access to thousands of curated premium stories, newspapers and 5,000+ magazines
READ THE ENTIRE ISSUE
November/December 2020