GIRL ON Fire
Oklahoma Today|July/August 2020
IT TOOK DECADES FOR LOIS SMOKY 'S CONTRIBUTIONS TO KIOWA ART TO BE RECOGNIZED OUTSIDE HER TRIBE. NOW, THE ANADARKO NATIVE IS HAILED AS A MEMBER OF ONE OF THE MOST INFLUENTIAL GROUPS OF INDIGENOUS ARTISTS OF ALL TIME.
HOW DOES AN artist paint something they can't understand? Capturing a moment in time is difficult enough—and even more so when relying on memory is not an option.
The Kiowa Tribe of Oklahoma has a storied history of safeguarding its collective memory with brush and canvas. Silver Horn, the famous Kiowa ledger artist, was the son and grandson of Kiowa calendar keepers and depicted in his own calendars a prosperous summer or a long winter, continuing a tradition and keeping his tribe's history alive. But Silver Horn and other Kiowa artists like him couldn't paint what they couldn't see: the life of the tribe from a woman's perspective.
Lois Smoky could. She was an original member of the group now known as the Kiowa Six— popularized in the twentieth century as the Kiowa Five due to Smoky's frequent omission— and like many female artists, recognition of her life and her work often is overshadowed by that of her male contemporaries.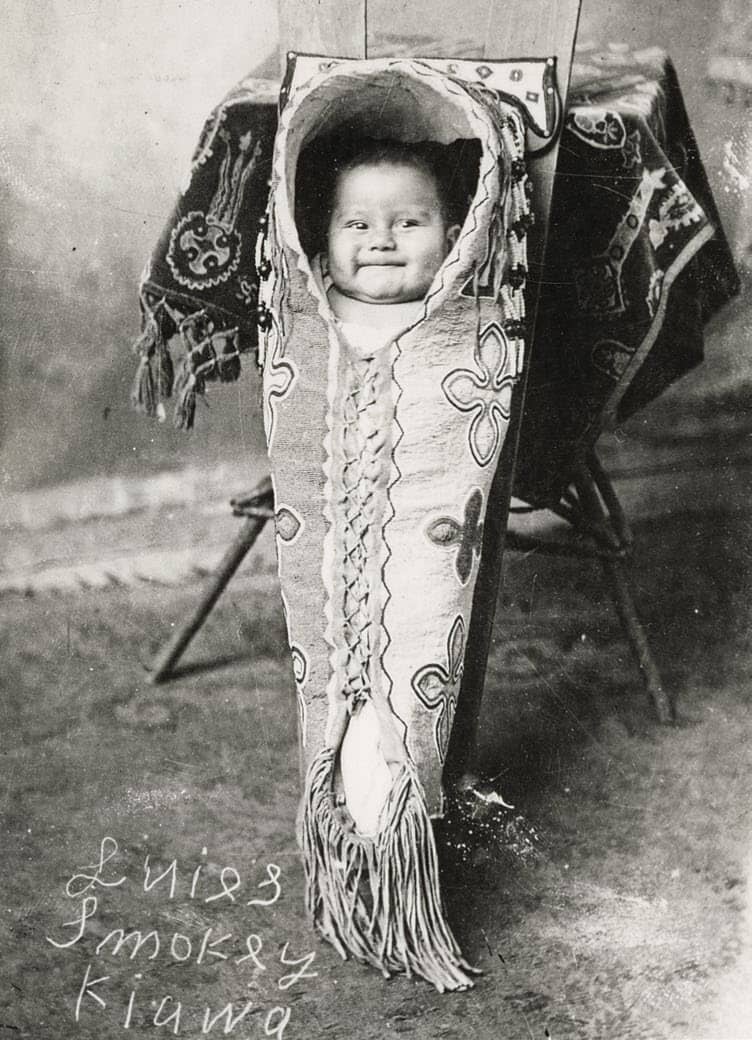 SMOKY WAS BORN in Anadarko and studied art at St. Patrick's Mission School alongside other young Kiowa women in Anadarko under Choctaw nun Sister Mary Olivia Taylor. A Kiowa agency field matron named Susan Peters took an interest in the Kiowa students' talent, formed an art club, and solicited a teacher to give them painting lessons. Peters also encouraged Swedish-American artist and scholar Oscar B. Jacobson, director of the University of Oklahoma's art department, to create a special program for these artists, and by 1927, four young Kiowa men—Spencer Asah, Jack Hokeah, Stephen Mopope, and James Auchiah— had moved to Norman and enrolled at OU. Smoky followed in 1928. The men had lived on campus when they arrived, but Smoky, honoring Kiowa custom, came to Norman with her mother Maggie, and they rented a house nearby. Despite her more traditional living arrangements, Smoky's presence was revolutionary.
"She broke those barriers," says Tracey SatepauhoodleMikkanen, who is Kiowa and Caddo and executive director of the Jacobson House Art Center in Norman. "She was becoming educated, and she was picking up a paintbrush and depicting Kiowa life. Those things that she painted—it's rare. It's very rare."
During this time, Oklahoma only was two decades old, still in its infancy but growing quickly. Its progress had come at great cost to the Kiowas—one that still is measurable today.
"A culture is like a tree—it has the roots that ground it, you can use it for shade, wood, or a fire," says Kiowa artist and Anadarko resident Vanessa Jennings, whose grandfather was Kiowa Six artist Stephen Mopope. "But once you cut away the roots and chop it down, that tree is going to die."
You can read up to 3 premium stories before you subscribe to Magzter GOLD
Log in, if you are already a subscriber
Get unlimited access to thousands of curated premium stories and 5,000+ magazines
READ THE ENTIRE ISSUE
July/August 2020