SECRETS OF TRADITIONAL KNOWLEDGE
The Forgotten Common Sense of Our Ancestors Still Exists and Can Be Used to Overcome Modern-Day Challenges
Look outside your window. What do you see? Are you staring into the windows of a 50-story high-rise apartment building? Are you looking at your neighbor's suburban, perfectly manicured front lawn? Or perhaps you live more intimately with nature, deep in the heart of the forest.
Now imagine the rug of civilization has been pulled out from under you. It doesn't have to be an EMPinduced nightmare, and you don't have to be caught up in the throes of a civil war, localized rioting, or a political coup. It could be the chaotic destruction of a natural disaster, or simply an extended power outage. Are you confident that you can overcome the myriad obstacles an uncaring universe can throw your way? No matter what you're feeling, by considering a worst-case scenario you can hone skills that have been ensuring the survival of the human race for thousands of years.
You may assume that as long as you know what you need to survive — food, shelter, water, and so on — you'll be able to handle anything that comes your way. But this is only a small part of a much larger picture. If you lack the financial means or the time of day to buy your safety with gear and supplies, or to develop the necessary skills you need to survive, it may leave you feeling overwhelmed. The solution to this dilemma is closer than you think and lies with those who have come before us: traditional knowledge.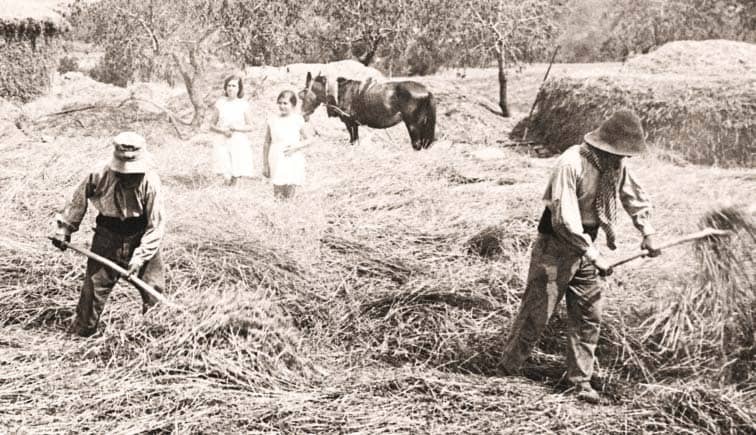 Face-to-Face Education
A not so long time ago in a place not so far away, communities were savvy to the ebb and flow of the seasons, the abundance of gifts that the land had to offer, and the skills necessary to make it from one season to the next. We're physiologically adapted to be in tune with our environment, and as tribes of humans made the change from hunting and gathering to agriculture, they settled into specific environments for the long term. Each new generation of human learned from the wisdom of their elders and discovered new ways they could adapt that wisdom to where they lived. This cycle of practiced wisdom and improvement was specific to where humans were living — this is what I mean when I use the term traditional knowledge. In other words, it's something akin to collective fieldcraft.
Understanding a community's traditional knowledge was expected of everyone who was a part of it to ensure their collective survival. Knowing which plants could be used as a source of food or medicine was crucial to the comfort and longevity of our species. Knowing what was edible or poisonous could keep you alive if your crops failed, or your livestock died. Cycles of the seasons took away sources of supply and introduced new ones.
You can read up to 3 premium stories before you subscribe to Magzter GOLD
Log in, if you are already a subscriber
Get unlimited access to thousands of curated premium stories, newspapers and 5,000+ magazines
READ THE ENTIRE ISSUE
Issue 39