CAN ANYONE HEAR ME?
In an Era of Overreliance on Cell Phones, Knowing How to Use a Handheld Radio Might Save Your Life
What's the key factor that has made humans the dominant species on Earth? Many would say it all comes down to our ability to use tools, dating back to the first time our cave-dwelling ancestors crafted a blade or smacked two rocks together to spark a fire. But that claim overlooks a much greater advantage: our ability to work together through sophisticated methods of communication.
As the English poet John Donne put it, "No man is an island entire of itself; every man is a piece of the continent, a part of the main." We have succeeded through collaborating to build societies, and none of that would be possible if we hadn't developed spoken and written methods to communicate with each other. Although television shows and movies often portray the quintessential survivalist as a grizzled lone wolf, totally independent of the crumbling ruins of humanity, that couldn't be further from the truth. Alone, we're vulnerable; together, we can support one another.
It's critical to have a plan for emergency communication if something goes wrong, especially for those of us who venture out into the wilderness and distance ourselves from society. We've all heard the stories of lost hikers who wandered off-course or got injured in a remote location, nearly dying because they were unable to call for help. The irony behind these stories is that long-range communication these days is easier than ever before — our ancestors would be astonished by the capabilities of the cell phones we carry in our pockets. However, those same cell phones can lull us into a false sense of security. If your phone's battery dies, its screen is smashed, it's out of range of the nearest cell tower, or a widespread disaster has disabled or overloaded local infrastructure, is your only backup plan to start sending smoke signals?
Thankfully, there's an inexpensive, reliable, and highly capable alternative to cell phones. Despite claims to the contrary, handheld radios are anything but obsolete, and while there's certainly a learning curve involved, they're not as difficult to use as you might think. In order to get up to speed on how to effectively use a radio in a survival setting, we signed up for an Intro to Emergency Radio Communication course hosted by Independence Training in Arizona. Guest instructor Ted Harden covered a huge range of topics, from the absolute basics of selecting a radio and making a distress call to more advanced techniques. Read on for an overview of some of the lessons we learned at this class.
Before You Get Started
We'll begin with an important disclaimer — it's essential to understand your radio's capabilities as well as local and federal laws before you begin transmitting.
Harden made it extremely clear that it's easy to inadvertently break the law with many common handheld radios (HTs), such as the Baofeng UV-5R used by most of the students in his classes. The Federal Communications Commission (FCC) has imposed fines of $25,000 or more on individuals who got caught breaking the rules, and serious offenses can even lead to jail time. Admittedly, the likelihood of getting caught by the FCC for a one-time infraction is minimal, since their investigators are primarily looking for corporations and "pirate" radio stations who illegally broadcast high-power signals on a daily basis. Improper use of your radio may also lead to contact from local law enforcement agencies — Harden says the Department of Fish and Game might monitor the airwaves to track down poachers, especially outside hunting season.
Aside from the financial and legal ramifications, misusing your radio can interfere with important emergency services. In April 2017, an unauthorized radio signal triggered the tornado warning network in Dallas, Texas, causing sirens throughout the suburbs to blare for 95 minutes until workers cut power to the system. On a smaller scale, broadcasting on the wrong frequency can interrupt communications between EMS, fire, and police agencies who may be responding to urgent calls.
If you're in a true life-and-death emergency, these rules can be bent or broken. In any other case, it's wise to exercise caution and read up on the laws in your area before you buy or use a radio.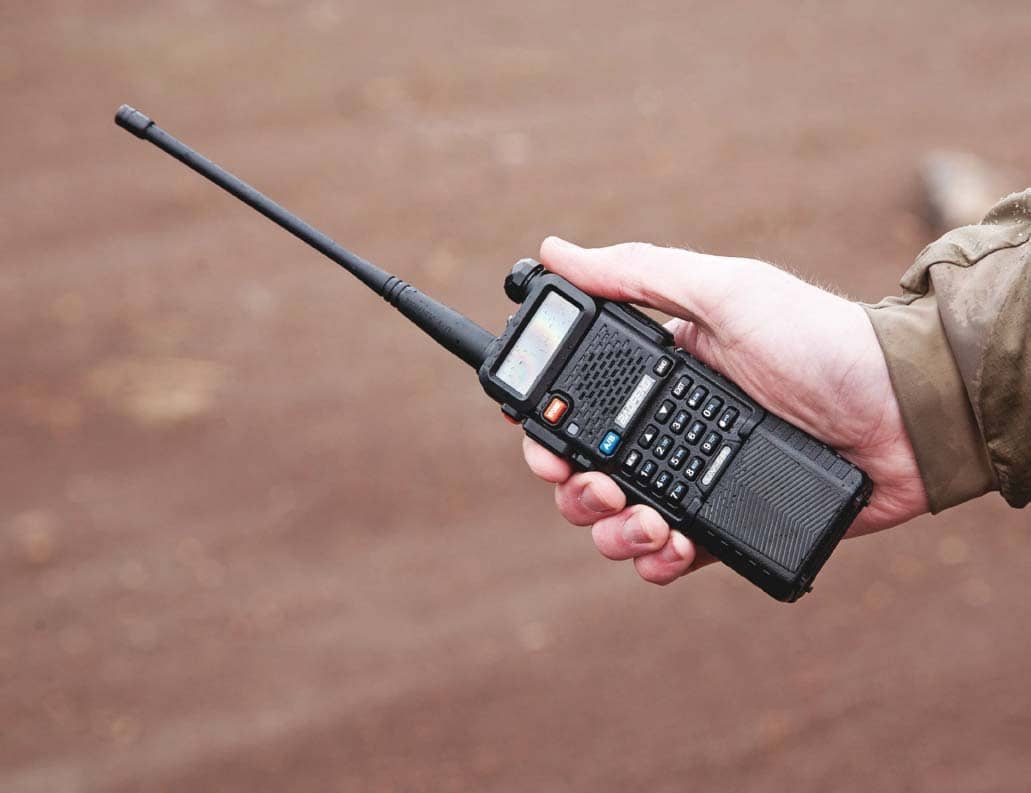 Understanding the Bands
The class began by discussing common bands, or segmentsof the radio frequency spectrum, as well as the radio categories within those bands. There are three bands you should be aware of: HF, VHF, and UHF. See the sidebar for definitions of these and other key terms.
HF is primarily useful for intercontinental communications, since it can bounce off the ionosphere to cross extremely long distances. This so-called skywave communication can be inconsistent due to changes in atmospheric conditions and is less useful for emergencies, since someone on another continent probably won't be able to come to your aid.
VHF and UHF are our primary areas of operation, and each has its advantages. VHF's longer wavelength is better at pushing through brush and trees in outdoor areas; UHF's shorter wavelength is better at bouncing off buildings and other metallic obstructions in urban areas.
There are several important subcategories within VHF and UHF:
Family Radio Service (FRS): If you've ever used the walkie-talkies sold in blister packs at retail stores, you've probably used this service. FRS radios require no license but are limited to 2 watts of output power and can't use a detachable antenna, so you'll rarely see range beyond a mile.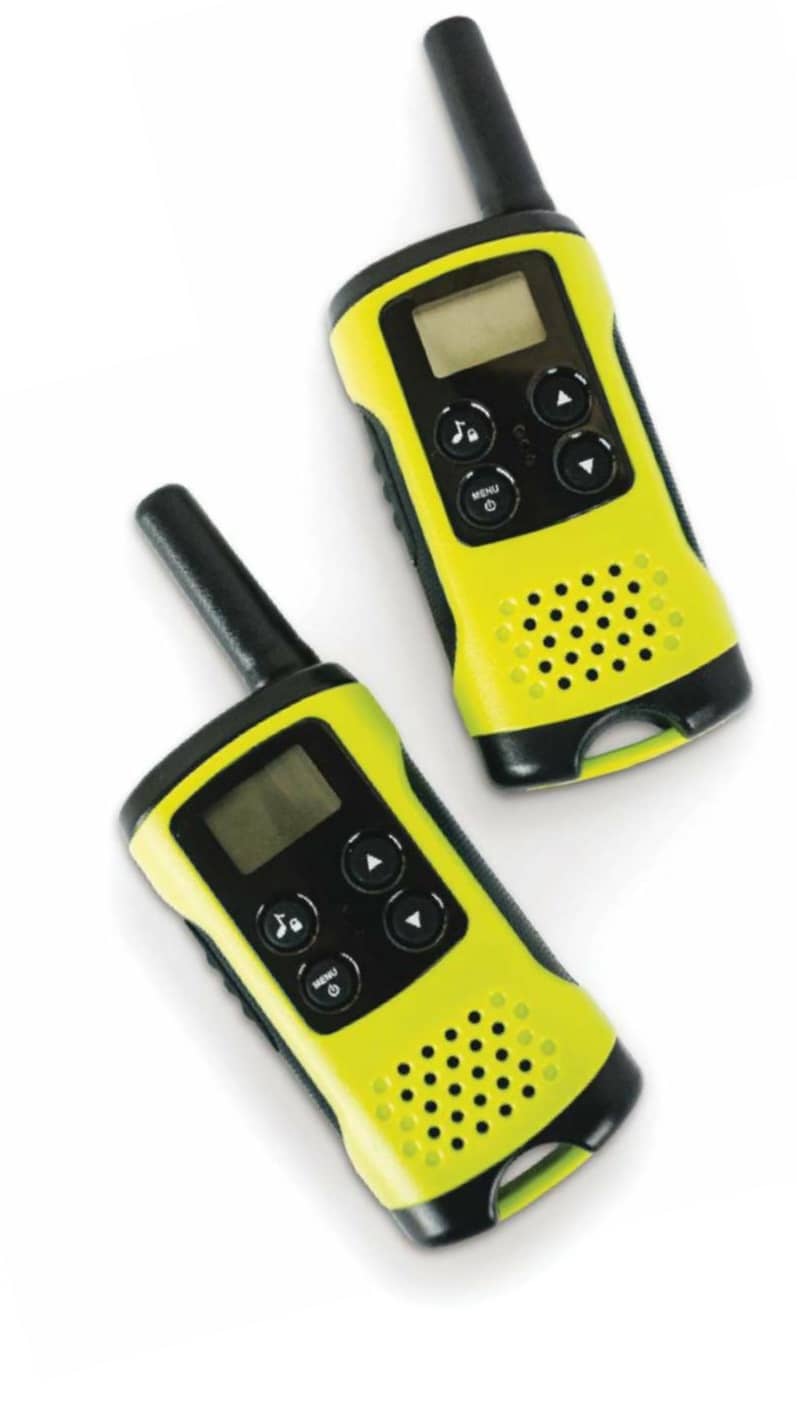 Multi-Use Radio Service (MURS): Like FRS, this service doesn't require a license. It's slightly better due to the ability to use external antennas, but the FCC's guidelines for MURS prohibit the use of repeaters to extend range.
General Mobile Radio Service (GMRS): This service is one step better for emergency communication purposes, since it can be used with repeaters. It requires a $70 license, but there's no test required, the license lasts for 10 years, and it automatically applies to all members of your immediate family. However, power restrictions limit its range in comparison to ham radio.
You can read up to 3 premium stories before you subscribe to Magzter GOLD
Log in, if you are already a subscriber
Get unlimited access to thousands of curated premium stories, newspapers and 5,000+ magazines
READ THE ENTIRE ISSUE
Issue 38