AIRGUN SHOWDOWN
Comparing the SIG Sauer ASP20 and Benjamin Vaporizer Pellet Rifles in .22 Caliber
If you're considering including an air rifle in your SHTF kit, or are just looking for a reasonably priced, self-contained airgun to handle pests and vermin around the farm or homestead, perhaps this review will make your search a bit easier.
Break-barrel air rifles, or "springers," lend themselves admirably to survival because the powerplant of a spring or gas-ram is built-in. This means that no additional accouterments, other than pellets, are required to put the gun into operation. As with anything, there are pros and cons to these types of airguns for any intended purpose. Pros include sustainability, low cost to purchase and operate, low maintenance, and power.
Cons associated with springers include weight (they tend to be heavy), noise (they can be loud due to the power levels reached), steep learning curve (the "artillery hold" method is necessary to obtain best accuracy potential), and the fact that they can be finicky when it comes to the ammo they shoot best.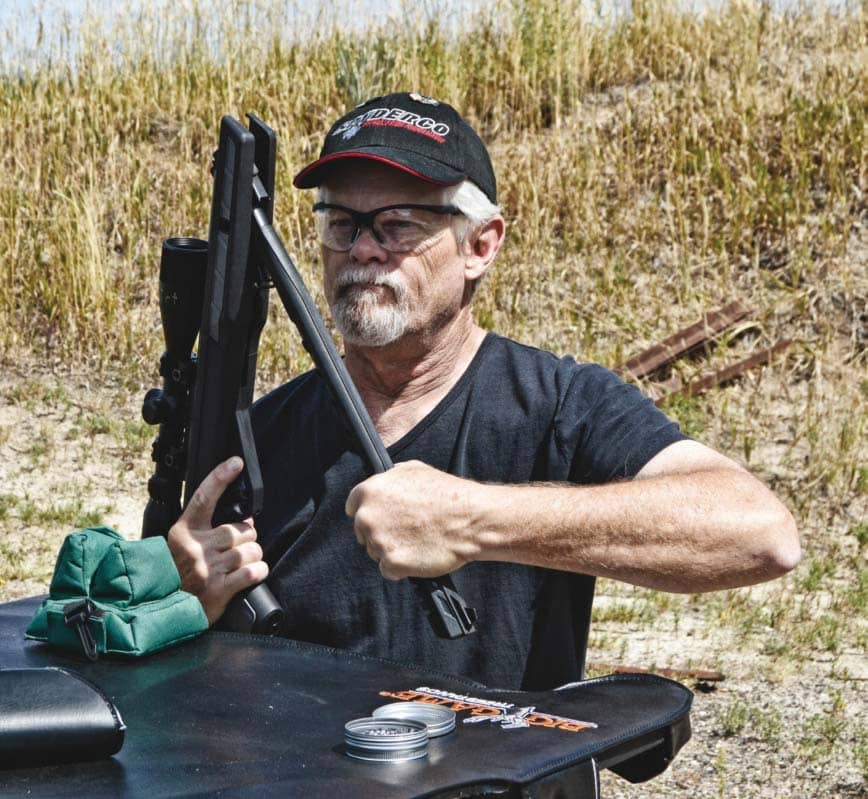 So, for a bug-out scenario, some practice and testing of various pellets is mandatory to ensure you've got a viable survival tool. However, once that's out of the way, you'll have a self-contained lead-launcher with a supply of inexpensive and readily available ammunition that happens to have a long shelf life. Unlike most traditional firearms, it can be used to obtain small game without a huge sound signature and no smoke, spent brass, or other telltale signs of your presence.

The Basics
These two air rifles operate the same way — that is, after the safety is applied, the barrel is tapped on top near the muzzle to "break" it downward and then continue pulling the barrel in a downward arc to cock the powerplant. (Be careful to keep fingers out of the trigger guard and don't let go of the barrel before the sear has engaged — the barrel could violently slam shut.) A pellet is inserted into the breech and the barrel is closed, readying the rifle for firing. In this case, both air rifles utilize gas ram technology similar to the gas struts you may be used to — for example, the arms that hold up the hood of your vehicle or back window of your camper shell.
You can read up to 3 premium stories before you subscribe to Magzter GOLD
Log in, if you are already a subscriber
Get unlimited access to thousands of curated premium stories, newspapers and 5,000+ magazines
READ THE ENTIRE ISSUE
Issue 38