What Is It About A Pretty Woman With A Gun?
New York magazine
|
July 27-August 9, 2015
In an age of social-media shaming, a single tweet can launch a crusade. But maybe Ricky Gervais should have picked another woman to mess with.
There is no way around this: At 4:30 a.m., as we embark on the two-hour journey that will take us to some hunting grounds in northwest South Africa, a.k.a. "the Bush," Rebecca Francis is wearing a full-on smoky eye. Her lids are lined and her lashes plumped, her lips shimmer a glossy pink. She is carrying her weapon, a Mathews Chill SDX dual-cam bow with hot-pink detailing, marketed to women "who may be small in stature, but demand big performance," and from which she has every intention of plunging an arrow into the chest of a 500-pound sable antelope, where it will, if all goes as planned, pierce the animal's lungs. Am I underdone? I wonder, a thought I immediately recognize as insane.
Francis is a peppy, ever-smiling 41-year-old mother of three, stepmother of five, and grandmother of nine who looks 31 and speaks with the elongated vowels of a northern Midwesterner, though she hails from Utah and lives ten miles from anything on 11 acres in Wyoming, where she keeps two dogs, three cats and seven kittens, seven horses, and chickens she calls "so stinkin' cute I cannot stand it." She's an occasional dental hygienist and not-quite-practicing Mormon. ("I have questions," she will tell me later, those questions involving a gay son of whom she is deeply protective and a theology that frames his orientation as a choice. Then she will take a long sip of red wine.) She is a mix of impulsive life decisions—having a son outside marriage right out of high school and marrying, at 22, a dentist with custody of his five children ("I don't know what I was thinking," Francis says now)—and immense patience, capable of the kind of determined composure it takes to remain perfectly still for four hours so a herd of elk do not notice you even as flies creep into your mask and fly legs tickle your cheeks. "Patient" is, in fact, how our massive, square-chested, rugby-playing Afrikaner guide, John Faul, describes Francis, by which he means that whereas his average client, a rifle-toting male CEO, will fire even when he shouldn't, wounding an animal Faul will then have to kill, Francis waits for a clear shot, and if the opportunity doesn't present itself, she puts down the pink bow.
In April, the British comedian Ricky Gervais found a photo of Francis beaming beside a limp giraffe, which he promptly tweeted to his nearly 8 million followers, asking: "What must've happened to you in your life to make you want to kill a beautiful animal & then lie next to it smiling?" Owing to the rather spirited nature of the response, Francis now considers herself "the most hated woman in the world." Her public Facebook page is deactivated, her website is down, and she is ignoring media requests, of which there have been many. She responded to my email only accidentally, then apologized; she shouldn't be talking to anyone, she said, "due to the endless death threats."
I persuaded her to make an exception, and so we are on our way to GeoDot Wildsplaas, one of at least 9,000 wildlife ranches in South Africa. We are two of the 7,000-plus rifle-and/or-bow-toting tourist-hunters, most of whom are Americans of considerable means, who come to this country every year to hunt animals unhuntable elsewhere.
Back in the U.S., Francis bush-planes into open public land, often amid the alders of darkest Alaska, where she hunts and guides other women for three months a year. Out there, she shoots what she is fortunate enough to find. Here in Limpopo, you pay by the kill, which you select from a price list: warthog, $350; hippo, $9,400; elephant, $42,000. The industry supports professional hunters, field dressers, farmers, and at least one magazine, called Wildlife Ranching, a recent issue of which invites you to start your very own line of Cape buffalo with an advertisement for a pregnant, $200,000 cow named Delila under the headline "Her beauty will haunt you."
Today, Francis is after a $6,000 sable antelope. It is winter in Limpopo, the country's poorest and northernmost province, and the land inside these 6,000 fenced acres is all tall dry grass, brown denuded trees, and thirsty red clay. Emu run past us, and in the distance a couple of zebras watch. "Look!" says Francis, leaning out of the jeep into the wind, and within a thicket of yellow trees two shapes resolve into giraffes.
I imagine we'll traipse into some far-off thicket of trees and spend the day immersed in the kind of poetic sensory awareness befitting a 19th-century safari, peering through tall grass, awake to each branch-crack and sprig-rustle. I imagine that this will be taxing both emotionally and physically. Instead, we arrive at a tiny, dark, stale-smelling hut with a dirt floor on which are parked three white plastic chairs. In the wall of the hut there is a hole through which may pass a bullet or an arrow aimed at a small pond a few yards away. Francis and Faul tiptoe into the room and lower themselves into chairs, taking care that their clothes don't brush loudly against the plastic. Slowly—very slowly—it dawns on me that this experience will require an entirely different kind of endurance.
Three hours in, Francis sticks her hand out the hole and throws some powder into the air, where it whorls like snow. It's best to stay downwind of an animal you're after, but the breeze comes from all directions, throwing our scent into the field. I am growing sick with hunger. John has a cooler full of food. He hands me a carrot. I bite the carrot. John and Rebecca look at me. I take the carrot out of my mouth and put it in my pocket. There are many ways that this exercise might be made easier and, in fact, is made easier for hunters without Francis's sense of sportingness. We might, for instance, hunt in a more circumscribed area, or one with a single watering hole instead of five. We might drug the animal into a sluggish stupor, which is a common accusation made against lion hunters. We might hunt with a rifle instead of a bow. But we do none of these things. Instead, we wait for the sable to make a mistake.
I am a person who finds the sedentary, three-minute Shava sana post-yoga coda almost too much stillness to endure. Five hours in, we've been visited by many warthogs ("So cute!" she says), nyala antelope ("Oh, heavens!"), and a tsessebe ("Oh my gosh!"), but not the particular sable Francis has permission to "take," and so the bow remains tilted against the blind. There's a dot on Francis's hand. "That's a pepper tick," she says pleasantly and flicks it off.
The sun fades to dusk, John urinates in a bottle while Francis and I contemplate male privilege, and as we close in on 11 hours, we hear the rumble of the jeep that's come to pick us up. We climb out of the hut and squint in the light. "You don't win them all!" Faul says. "Mostly, you fail," says Francis.
In the child's menagerie, the giraffe stands apart— gentle, exposed, sweetly awkward, a wildly improbable creature of a mysterious and unpeopled land. He is no one's pet and no one's predator. Even among the most dedicated big-game hunters, men who live to "take" rhinos and elephants and what is called, with the sport's morbid penchant for enumerative collecting, "the big five," the tallest living terrestrial animal is not one many dream of killing. But in the photograph that brought Rebecca Francis to the world's attention, a slain giraffe's head and neck curve over her five-foot-two frame, very nearly nuzzling her abundant hair. This is a "field photograph" or, more commonly, "hero shot," which is part of the trophy-taking ritual, though Francis was unusual for lying down next to the giraffe rather than kneeling behind him with bow erect, as if genuflecting in a very scary church. Hunting publications are full of tips for getting the perfect "hero shot," which include wiping the blood from the animal's mouth, placing its legs underneath its body, and "skylighting" antlers such that their full magnitude is made visible.
The hero shot, it turns out, is the near-perfect outrage generating viral item. Gervais's followers tweeted it 50,000 times more. Francis's phone began ringing with Facebook notifications and did not stop. There were among these, one imagines, informed arguments about the decline of African fauna, the problem of canned hunts among unscrupulous African outfitters, and the ethical implications of celebratory animal slaughter, but they were buried under something else. "By nature humans, women in particular, give life … not take it," someone wrote. "This devil b*tch has no place in the world and should be hunted and culled herself." It was suggested that her children "get skittled by a car right in front of her." She turned from Facebook to a full in-box and clicked off her email without opening a message.
Inside Edition was first to call. When the story appeared on the local news, Francis went to the supermarket and noticed shoppers glancing up from their phones and back again. Her 15-year old daughter forwarded her a Photoshopped image in which an arrow pierced her mother's blood-covered chest. Two weeks after the tweet, her 22-year-old son found and sent her something called "Beauty Pageant Killer," which turned out to be a Rebecca Francis slideshow accompanied by Auto-Tuned original lyrics and precipitated his mother's slide into an isolating depression:"How does my hair look? / I'll put it on Facebook" and "Can I be any more blunt / You're a cunt."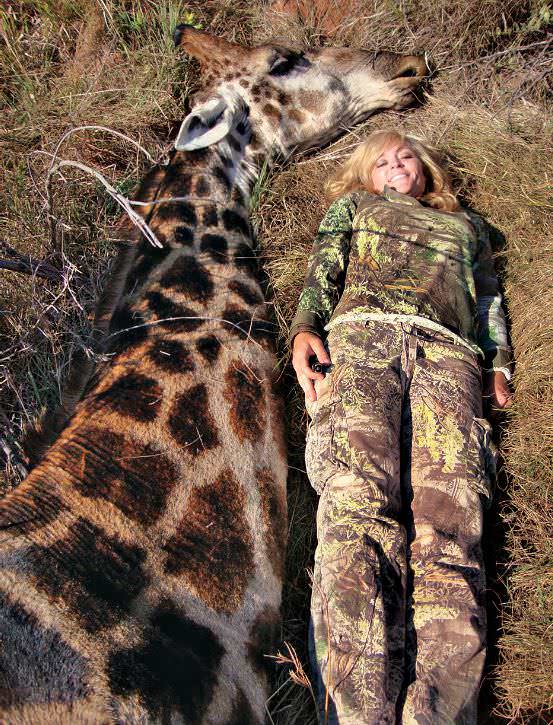 You can read up to 3 premium stories before you subscribe to Magzter GOLD
Log in, if you are already a subscriber
Get unlimited access to thousands of curated premium stories, newspapers and 5,000+ magazines
READ THE ENTIRE ISSUE
July 27-August 9, 2015