The Long View: John Lewis
New York magazine
|
June 8-21, 2020
The congressman and civil-rights legend will never lose hope.
Lewis was arrested 40 times as an activist. He has been arrested five times since becoming a member of Congress. Photograph by Michael Avedon.
JOHN LEWIS HAS SEEN a lot in his 80 years, from a modest youth as the third of ten children in an Alabama sharecropping family, to a brutal and exhilarating early adulthood in the civil-rights movement, to his storied tenure in Congress, where he's represented Georgia's Fifth Congressional District since 1987. But his later years have been marked by novelty, much of it lamentable: the election of Donald Trump, who he believes is the worst president for civil rights in his lifetime, and a more intimate struggle— his diagnosis in December with stage-four pancreatic cancer. Neither the ups nor the downs have much swayed his sense of optimism. Even this latest test— the killing of George Floyd by Minneapolis police and the protests, rioting, and often violent police crackdown that followed— has engendered in Lewis abundant cause for hope. On the eve of the July 3 release of Good Trouble, a documentary about his life and work, New York spoke to the congressman about why he's staying the course— even when he fears waking up one day to find that our democracy has disappeared.
I'm curious, watching what's happened this past week or so, what has stood out to you?
This determination of the young people, even not so young. Not just in America, but all around the world. I've come in contact with people who feel inspired. They're moved. They've just never been along in a protest—they've never been in a march before—they decided to march with their children and their grandchildren and greatgrandchildren, and to walk with them. They're helping to educate and inspire another generation of activists. It's seeing an effect. There can be no turning back; there can be no giving up.
When you were protesting in the 1960s, was it an intentional strategy of yours to provoke white violence against yourself?
First of all, we believed in the philosophy and the discipline of nonviolence. We had attended nonviolence workshops. When we were beaten, arrested, and taken to jail, we never struck back. We said, If you're going to beat us, in effect, let it be in the daylight. So people can see what is happening. And we used our bodies as witness against segregation and racial discrimination. The philosophy of nonviolence became a way of life. A way of living.
When I was arrested the first time, in 1960, I felt free and I felt liberated. I felt like I had crossed over. And the local authority, the local officials, they couldn't fight us by putting us in jail. So we filled the city jails in Georgia, in Tennessee, and all around the South. And people around the country didn't like what they saw, seeing these young, well-dressed black students being arrested and taken to jail.
What people did then, it appealed to the conscience of the American people. People couldn't take it. They couldn't understand it. Taking the beating and thrown in jail. People pouring hot water, hot coffee on us. We changed the attitude of hundreds of thousands of people.
It seems to me that the same kind of imagery is what's required today to spur action for a lot of people. Why do you think that is, more than 50 years later—that the most persuasive ways to create a sense of urgency for racial-justice causes is for lots of Americans to see images of black people being beaten and harmed and killed?
Well, even today, I think people are moved all these many years later. They're moved and inspired to see people moving in an orderly, peaceful fashion. That people are willing to put their bodies on the lines for the cause.
One of the most striking things in the documentary is that you're very driven by your faith and a sense of optimism. When have you been most hopeless?
Studying and being trained in the philosophy and discipline of nonviolence, it helped to make me stronger, wiser, gave me a greater sense of determination, and if it hadn't been for my coming under the influence of Martin Luther King Jr., James Lawson, and wonderful, wonderful colleagues, students, the young people … I don't think I would have survived the beatings, the arrests. We became a family. We depended on each other. And if I had an opportunity to do it all over again, I would do it.
Have you had a moment where you felt that maybe this wasn't working?
No, I never ever came to that point. You get thrown in jail, maybe for a few days, and then you go to Mississippi, and you go to the state penitentiary, and you find some of your friends and your colleagues. And you get out, and you go on to the next effort. We used to say struggling is not a struggle that lasts for a few days, a few weeks, a few years. It is a struggle of a lifetime.
You mentioned when you were arrested, it was a liberating experience. From my experience with activists today, I don't get the sense that a lot of them feel the same way.
Well, no one in his or her right mind would like to be arrested and lose some freedoms or go to jail for a few days. But during the movement, we were taught it's part of the price that we would pay for trying to liberate our brothers and sisters, our mothers and fathers, our grandparents and great-grandparents.
Have you watched any of the videos that inspired the protests? For example, the video of Ahmaud Arbery being killed or the video of George Floyd being killed?
Yes, I have. Makes you cry. Makes you sick. You say to yourself, How many more? How long? How long? That's why I'm very hopeful. That's why I'm really optimistic about this upcoming election. [President Trump] cannot tell a lie over and over again when people have the photographs, the videos.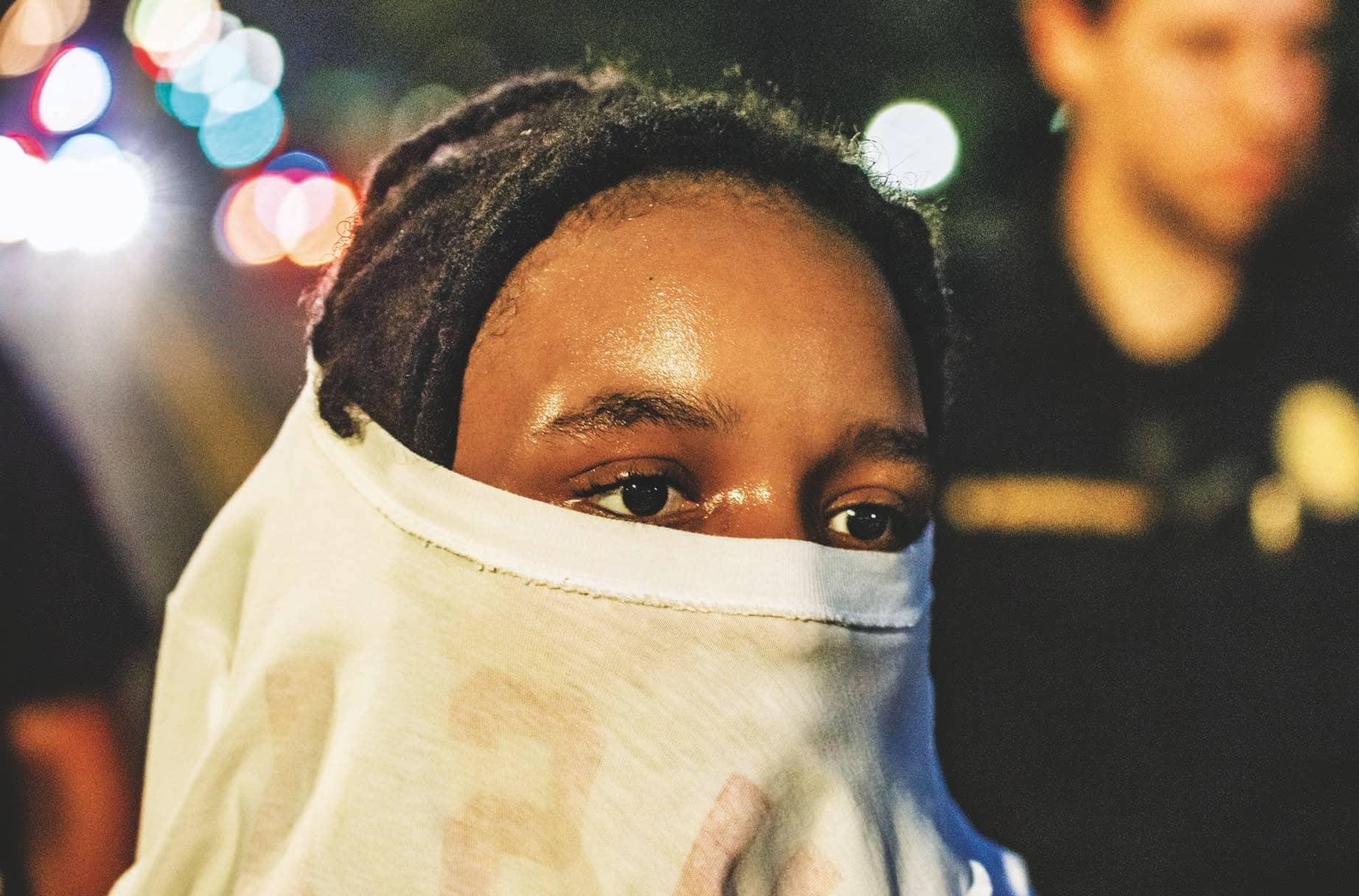 Do you think it's important for people to watch these videos? Or is it enough for them to just know what's contained in them?
I think it's important for some people. All of the people cannot take it. They become bitter, hostile. Some of them just give up; they drop out. I kept hearing people saying, "I can't take it any longer. I can't take it anymore."
Do you ever get angry about this stuff?
No, I don't get what I call angry. Every so often, I have a sense of righteous indignation, and I just feel like if I was the same John Lewis as John Lewis a few years ago, I would be out in the street.
You can read up to 3 premium stories before you subscribe to Magzter GOLD
Log in, if you are already a subscriber
Get unlimited access to thousands of curated premium stories, newspapers and 5,000+ magazines
READ THE ENTIRE ISSUE
June 8-21, 2020