The Making of a Molotov Cocktail
New York magazine
|
August 3 - 16, 2020
Two lawyers, a summer of unrest, and a bottle of Bud Light.
IT'S AN AUDACIOUS CHOICE to pause in front of an Applebee's restaurant on Flatbush Avenue and grant an impromptu interview to a video journalist shortly before you allegedly throw a Molotov cocktail into a police car. But the city was out of its collective mind that night, the Friday after the Monday George Floyd was killed. Urooj Rahman faced the camera looking high-strung and distracted, answering questions as her hands waved and flitted around her body and in front of her face as if they were birds escaping from a box. Rahman emigrated from Pakistan when she was 4 and now lives with her elderly mother in Bay Ridge; she works as an attorney at Legal Services in the Bronx, representing tenants without means in eviction proceedings. "This shit won't ever stop unless we fucking take it all down," she said. "We're all in so much pain from how fucked up this country is toward Black lives. This has got to stop, and the only way they hear us is through violence, through the means that they use. 'You got to use the master's tools.' That's what my friend always says."
Sometime later, around 1 a.m., Rahman apparently threw a Bud Light bottle, filled with gasoline and lit with a toilet-paper fuse, through the broken window of a parked, abandoned cop car that had already been vandalized. According to the government's complaint, there were witnesses. And because nothing happens anymore without documentation, the government says that police surveillance cameras recorded the act, and a photographer captured Rahman an instant before, leaning out of her friend Colinford Mattis's tan Town & Country van, holding the bottle stuffed with tissue but still unlit. In the dim background of the photograph, Mattis is driving, his head and gaze tilted away. The government says that after the bomb ignited, destroying the console of the NYPD vehicle, the two drove off. The police gave chase and, when they caught up with them, found a lighter and another Molotov cocktail in the passenger seat and the materials for making more in the back.
A short, edited clip of Rahman's video interview circulated with the first news stories, stoking widespread curiosity, incredulity, empathy, and pain: a lawyer who had come of age in an increasingly activist mainstream left speaking the language of abolitionist Twitter and looking to some on the right like a new breed of homespun terrorist. Mattis was the bigger mystery; the son of immigrants from the Caribbean, raised by a mother who was a home health aide and a foster parent, he never seemed the revolutionary type. He was a corporate lawyer who—after being plucked out of East New York by the scholarship program Prep for Prep—played football at boarding school, joined two eating clubs and a jockish fraternity at Princeton, and, after NYU Law, worked at Holland & Knight and Pryor Cashman, firms where first-year associates earn upwards of $150,000 a year. All his friends say Mattis seemed to wear the world lightly. He was a social guy, a positive force, always available to give friends a ride, always reading a book on the bus, a fashion agnostic who carried the same gray backpack he used in middle school.
Rahman threw the bomb; Mattis just drove. Or at least that's how the story came together on social media and in the press. But the unedited version of Rahman's interview complicates that account. Mattis was with Rahman on Flatbush Avenue that night. If you look carefully over her right shoulder, you can see the tan van parked at the curb. The interviewer asks Rahman a question: "We've seen police cars on fire and objects thrown at police, fireworks and that kind of stuff. How do you feel about that?" When Mattis enters the frame, apparently from the direction of the 7-Eleven next door to Applebee's, he is wearing the clothing you see in his mug shot: brown hoodie, black tank, and loose gym shorts. And he is carrying two bags: a large, heavy, squarish one in his left hand and a small, light, cylindrical-looking one in his right. He is masked, and he walks past Rahman without acknowledging her, so casual as to be almost invisible, to the van where he clicks open the back door and puts the packages in. (Mattis's lawyer declined to comment on the video. An early news report in the New York Times said some of the materials for the Molotov cocktail were purchased at a convenience store near where Rahman stood.)
Rahman answers the interviewer. "It's understandable," she says, not looking at Mattis, wrapping and rewrapping her scarf around her face. "This is the way that people show their anger and frustration," she says a minute later. "Because nothing else works. Nothing else." She remains unfailingly polite. At the conclusion of the interview, the video journalist asks her name and she tells him. And then she spells it. U-R-O-O-J.
MORE THAN 200 people were arrested in New York City on the night of May 29–30, including Rahman, who is 31, and Mattis, who is 32. Most of the demonstrators were released the next day, but Rahman and Mattis were held for hours at the 88th Precinct in Clinton Hill, interrogated, taken into federal custody, and finally charged with seven federal crimes—including arson, conspiracy, and the commission of a "crime of violence" using a "destructive device," a charge that carries, if they are convicted, a mandatory minimum sentence of 30 years. Altogether, Rahman and Mattis each face nonnegotiable sentences of 45 years to life.
To be a lawyer is to agree to play by the rules, or at least to acknowledge that the rules exist, even as you seek to bend them. And it is this simplistic, romantic understanding of a lawyer's job that is part of what has the government so provoked, as if going to law school is or should be a safeguard against breaking the law. "The conduct," said U.S. District Court judge Margo Brodie in reference to this case, was "completely lawless." At a recent bail hearing, one of the prosecutors argued similarly. "These were lawyers," he said, "who had every reason to know what they were doing was wrong and knew the consequences. Committing this crime required a fundamental change in mind-set for them."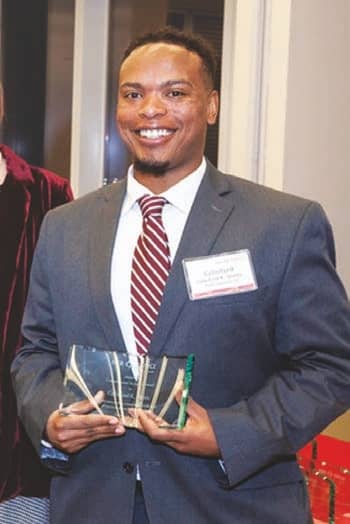 But to work within that system is to understand just how capricious and brutal criminal justice can be—the enormous latitude given to prosecutors, the deference extended to judges and juries, and the procedural protocols and professional ethics that often merely cover for the status quo. And when a president and his advisers seem to regard the law as an obstacle course; when an attorney general metes out favors, not justice; and when immigrant children are held in cages and men are killed on video by police, some lawyers may want to embrace a more flexible definition of "lawless." As recently as a few years ago, even a progressive-minded lawyer might have regarded fervent, visible participation in a political protest as professionally unbecoming. Today, some of Mattis and Rahman's friends may concede in private that throwing a Molotov cocktail represents a lapse in judgment, but none are willing to discuss the degree to which their friends may have been ethically, professionally, morally, or legally out of bounds. Instead, they emphasize that violence against government property, especially in the midst of political upheaval, is not the same as violence against a person; that the prosecution of their friends for an act of what amounted to political vandalism is far more extreme than the crime itself; that it amounts to a criminalization of dissent and reflects a broader right-wing crusade against people of color and the progressive left—and, as such, demonstrates precisely the horror of the system they were out in the streets that night to protest. There is a version of the Rahman and Mattis story in which they are civil-rights heroes, even martyrs, instead of professionals who crossed a line.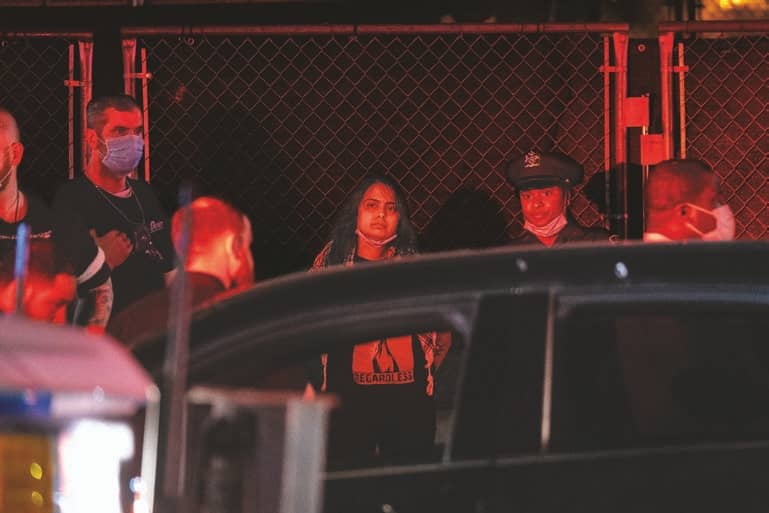 You can read up to 3 premium stories before you subscribe to Magzter GOLD
Log in, if you are already a subscriber
Get unlimited access to thousands of curated premium stories, newspapers and 5,000+ magazines
READ THE ENTIRE ISSUE
August 3 - 16, 2020