THE LOST SEASON
New York magazine
|
August 31–September 13, 2020
Fashion's leading designers spent the past half-year reconsidering everything from the relentless pace of consumerism to their own relationships with creativity. What do they have to show for it?
Marc Jacobs's fall show at Manhattan's Park Avenue Armory in February. IN THE DECADES I'VE BEEN WRITING ABOUT FASHION, I've always loved the contrast between certainty and surprise. Shows happen with an inevitable rhythm. I might travel to the same city to sit in the same seat, in the same building, for the same brand, year after year. Routine but rarely boring—in a good season, I am rejuvenated by the ideas behind a show or the smart use of double-faced wool. I find there's always something to enjoy and hopefully that eureka of recognition for a truly modern garment.
Of course, never has there been a year like this: completely adrift, everything canceled, factories shuttered, no customers. For what few shows will go on this season, I will not be traveling. That doesn't mean nothing has been happening. The people I most respect in the industry did not waste this spring and summer, even if their workflow was wildly disrupted. I wanted to survey them about the future of fashion but also its recent past—what works and what doesn't.
Turns out they wanted to talk too. For a tight-lipped bunch of creative people, I found them uncharacteristically open to speaking freely. The first interview took place in mid-May and the last in mid-August. I checked back in with most of them multiple times.
In some cases—Demna Gvasalia of Balenciaga, Alessandro Michele of Gucci, and Kerby Jean-Raymond of the American brand Pyer Moss—I discovered a dimension to their work that I hadn't previously realized. One surprise was how often the retired Belgian designer Martin Margiela came up. In addition to my conversations with them individually, these designers talked to, and about, each other admiringly. Common themes emerged: enjoying having a moment to cook and recharge. Gripes about the acceleration of production and design cycles. A lack of support for new talent. The universal recognition that things need to be more inclusive.
It seems inevitable that once people are free to circulate again, there's going to be an explosion of creativity and self-expression. Call it "Cathy's Logic" or simply Newtonian physics, but all the pent-up energy and emotion will mean a new excitement for live performance, new restaurants, and a renewed interest in style. The Roaring '20s followed the last pandemic, after all.
History provides a good way to understand both the fervor for fashion and the feeling that the industry has lost its center of gravity. The 19th century brought the rise of mass culture— through the invention of department stores, the proliferation of magazines, and the advent of all-powerful designers. The 20th century accelerated that phenomenon, and the 21st ushered in the total disruption of it. That explains why designers who became stars in the late 1990s (many of whom still hold top positions) nowadays express concern that they have lost control of their world. To an extent, they have.
It's also true that designers never had as much control as a customer might think—they're always beholden to their bosses to some degree. They can press for diversity on their runways and in their studios, for instance, but it's clear that meaningful adjustments must come from the chairman and chief- executive levels. I called Michael Burke, the CEO of Louis Vuitton, who remembered getting resistance to hiring Virgil Abloh as the men's artistic director: "Beyond Bernard Arnault [the chairman of LVMH], I didn't have too many people in my corner— inside and outside."
Burke, who is American, told me emphatically, "The CEO has to set the stage and has to make decisions that are understood by everybody, and everybody understands there's no going back." Two years ago, he promoted a woman—over a list of male candidates—to run Vuitton's French ateliers, which, with more than 3,000 employees, make up its largest division.
"It's taken eight years to make a difference," he told me. "Most CEOs are in a job for three, four years. And if you really want to do something culturally important—if you want to do something for Black talent or gender equality—it's going to take you ten years. So with most executives, you're not going to be around to get the credit for it. And that's another reason it doesn't happen."
That's a pessimistic view, perhaps, though I can see the challenges are real. And yet the ways we've all adjusted to the circumstances of the past six months make me think change can happen faster. It's dazzling to imagine what things will look like a decade from now. But I relished spending time with some of the leading designers right now, at such a strange moment in time. There was one more thing we could all agree on: Sweatpants are not the future.
MARC JACOBS
Is Putting On His Heels and Going for a Walk in the Real World
Founder and artistic director: Marc Jacobs
Founded: 1993
Owned by: LVMH
Consolidated retail revenues: Est. $300M in 2018
Previously: Creative director, Louis Vuitton (1997–2014)
When I spoke to Marc Jacobs in May, he'd just watched Martin Margiela: In His Own Words. "I thought it was probably the most moving, touching, beautiful documentary I've seen on fashion in— forever," he said.
Since moving into the Mercer Hotel, where he lived during the lockdown (he and husband Char Defrancesco's home in Rye was being renovated when the state halted all construction), Jacobs had been doing a lot of thinking and watching. He'd been posting on Instagram with incandescent resolve—in huge platform shoes, in purple eye shadow, vamping as Edie Beale.
I asked him what he liked so much about the documentary, which revealed the mundanities of Margiela's childhood in Belgium—the wigs his mother sold at his father's hair salon, a Barbiedoll jacket—that fed his imagination and, thus, the designers Margiela influenced, including several in this story.
"In my hotel room, I feel like 9-year-old Marc, who went to his room to escape his dysfunctional family, and in my little room, in my little world, I could be whoever I wanted to be. I was safe, I could play with dolls, I could put glitter on construction paper and hang it on my wall. So any insight into Martin's youth, I thought, This I get."
During the years when Margiela was active—he quit in 2008—he avoided the media, preferring to let his work speak for itself. There was no Instagram to worry about then. Jacobs said he couldn't help but note Margiela's decision to get out just as the internet became so important.
Even before the coronavirus, because of social media's predominance, Jacobs knew things were amiss. "Social distancing was something we already did with this addiction to phones, iPads, and computers. And people, even when they are given the gift of a live experience, don't show up for it. They aren't completely there. A couple of years back at a show, I insisted that everybody put their damn phones away and just look at the clothes."
The day before we spoke, Jacobs posted on his Instagram the video from his February runway show, above the caption "mood as fuck" (since deleted). Held in the vast drill hall of the Park Avenue Armory, the show was the most personal, the most singular, in a career marked by self-expression. Jacobs worked with the choreographer and dancer Karole Armitage, whom he did not know before. He wanted to create something fun and nostalgic and, above all, urgent. At one point, 143 dancers and models moved across the floor, both apart and in serried groups—models flowing through dancers, dancers flowing through models, and everyone flowing through the audience. With Jacobs, it's never about the fashion as such, though the clothes—plain and impeccable New York clothes—were fabulous.
"I feel like I still have stories to tell—I don't know what they'd be right now," he said. "But with that last show, almost unknowingly, I felt like I was telling my history of New York and what I had learned and my heroes. If this were my last show, I would feel that I had told my story thus far."
As with every collection, fall began as a reaction to the previous one, with Jacobs talking with his closest collaborators, including the stylist Katie Grand and Joseph Carter, his director of women's design. "We said, 'How can we take the energy of the spring show but bring it back to gray, camel, black, with a bit of yellow, red, and blue—the three primary colors?' So I made rules around the colors, and that was already a big hoop to jump through. There was plenty of room. So that was our minimalist reaction to the maximalist spring. And for spring, we had the whole group of models walk out—it was all these individual characters. It didn't matter whether they were cisgender male, cisgender female, fluid. Body shape didn't matter. We weren't trying to be inclusive. I didn't care. I just wanted to dress people who inspire me."
Jacobs continued, "And then I saw that Karole Armitage had done a piece called Drastic Classicism. Then Katie and I had a discussion about controlled chaos. All of these things that I kept hearing over the course of months, all these conversations— whether it was with Lana Wachowski, Sofia Coppola, Steven Meisel, or Anna Sui—all of them took me to this place of what New York is. New York, in my mind, is a really classic idea of fucking with the rules. And it's also this unbridled urgency, and a sense of nostalgia, and our footprints, and our self- expression. I didn't know how to tell it without someone else to take it past the idea of models parading around en masse. And I wanted contact with the audience—very important. I wanted all the people who were modeling the clothes to look at the audience. I learned that from Bob Fosse, actually—that it's very disturbing to be pointed at or looked at, because there's this distance that the audience has from the show."
It was something Margiela had done in one of his early shows, as Jacobs reminded me: "He told the girls to look at the audience, and a kind of chaos ensued. People don't know how to deal with that. They're forced to meet what they're looking at. It's a great tension to break, but when that tension is broken and you're delighted by it, you think, This is what contact is."
When I spoke to Jacobs again in July, so much had happened—the protests and riots in response to George Floyd's killing, the rage over systemic racism, the disturbing presence of paramilitary units in some cities, the tyranny of cancel culture—that it produced a jangle of new sensations on top of anxiety. But there was good reason to believe that things would change, at least in the industry. Many companies pledged to have greater Black and brown representation at executive and director levels, after decades of zero representation, and new groups like the Black in Fashion Council pledged to hold them accountable.
"I'm not a great teacher for this, but I do feel that I've had an awful lot of insight sitting in that room for four months," Jacobs said, echoing a sentiment voiced by other designers as they emerged from their caves in Antwerp and Rome and Brooklyn.
Jacobs was as sanguine as he was in May, though perhaps less keyed up. He had left the Mercer and settled in a rental in Rye with his husband and their dogs. He confessed, "I could be here all the time."
And he still did not want to predict what the future of dress might be post-pandemic.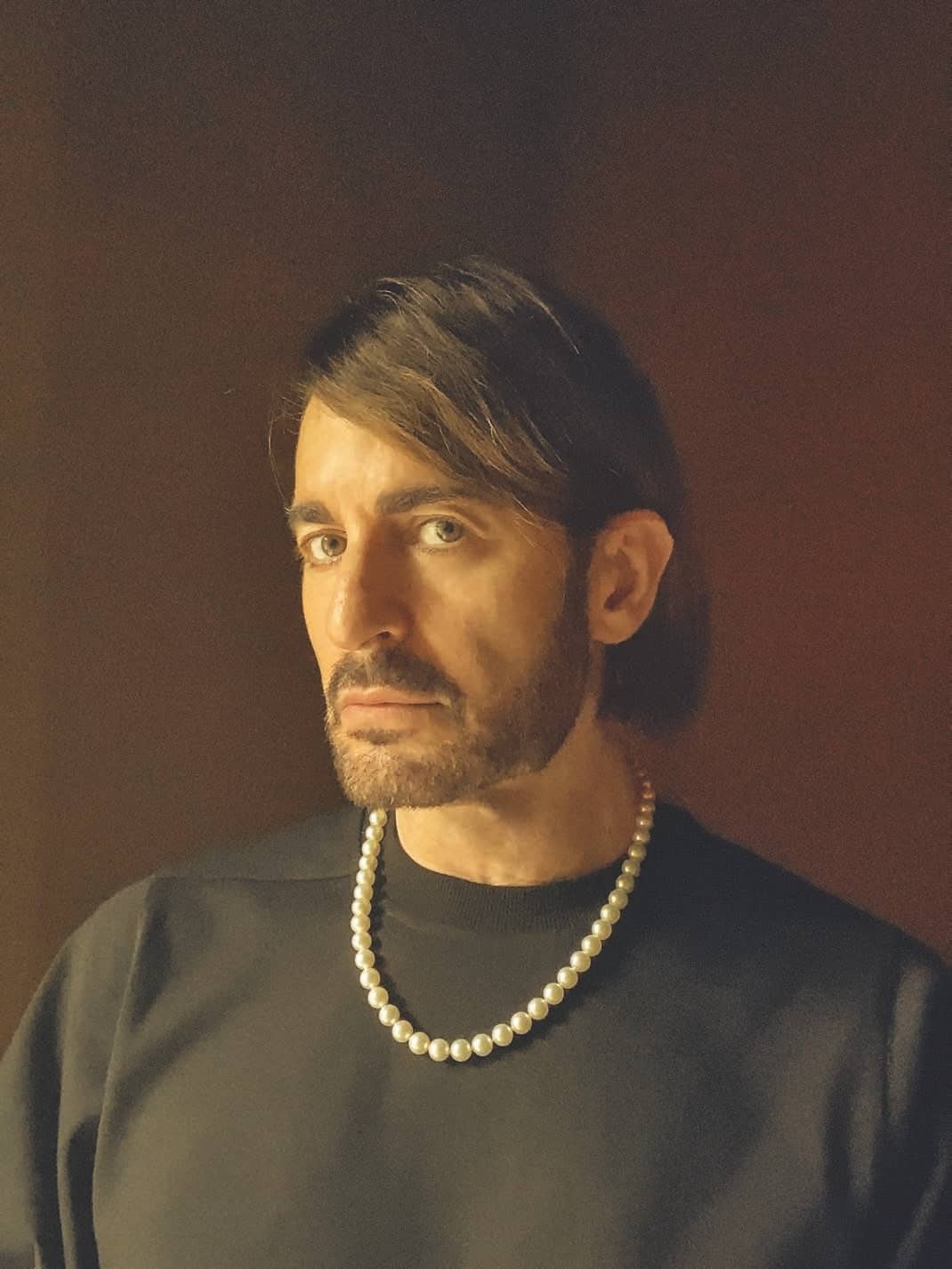 "I feel like I still have stories to tell—I don't know what they'd be right now."
MARC JACOBS
Portfolio by CHRISTOPHER ANDERSON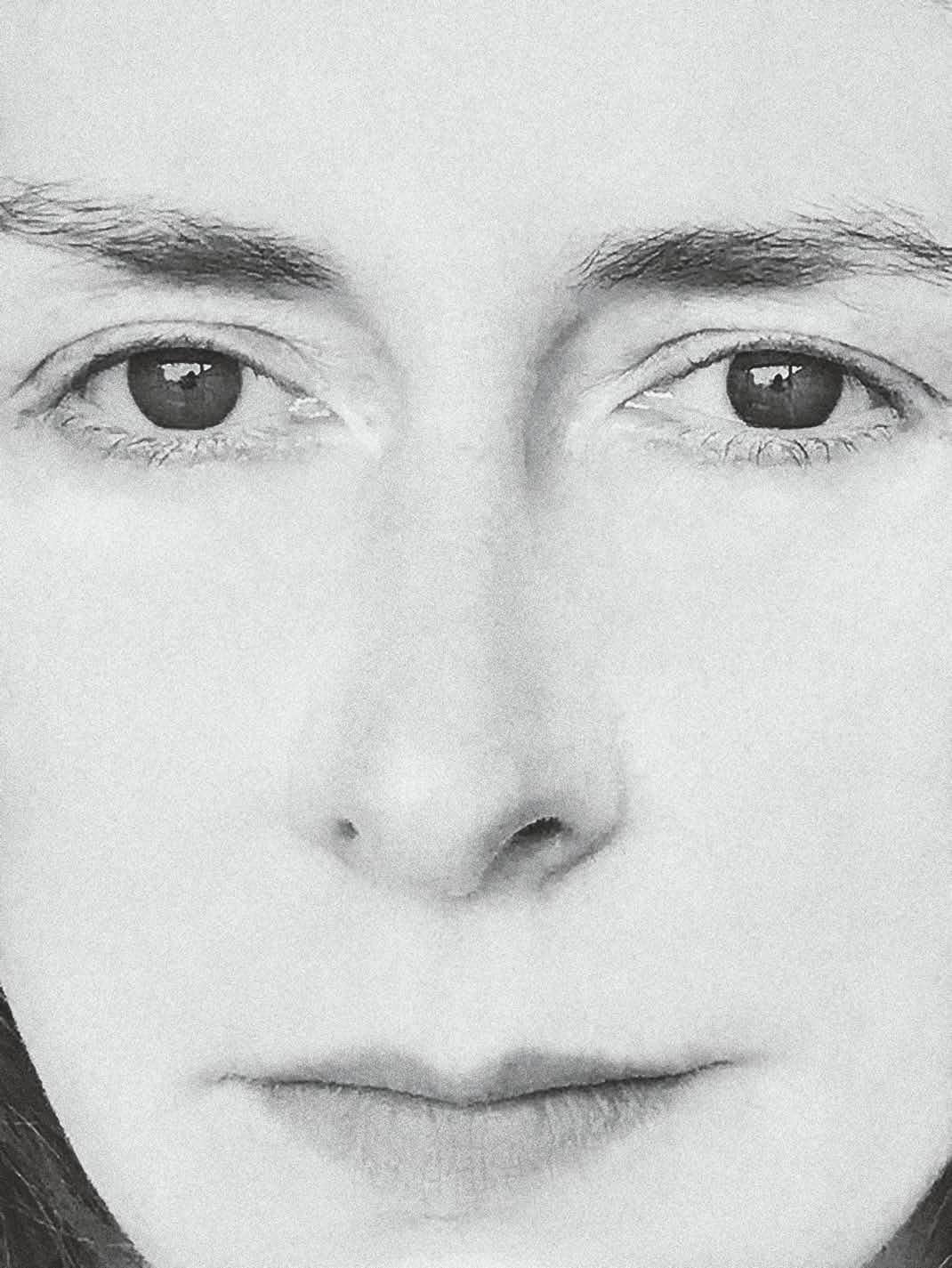 "How can I do my job if I cannot touch someone?"
NADÈGE VANHEE-CYBULSKI
"There's always that question—is fashion a mirror, or is it an escape? I think it's both."
After a pause, Jacobs said, "When I went out for a walk, I didn't go in jogging pants and sneakers. I wore a mask, but I got fully dressed. I had pearls on, I had a Celine blazer and Rick Owens platform shoes. If I had to go out for a walk, I'd put on my fanciest fucking coat, and I'd put on my highest goddamn heals. There's nothing I'd love to see more right now than a girl, in full daylight, walking down the street in a sequined dress—just, you know, with a mask. I don't really want to see a girl in a uniform. I want to see health workers in their uniforms, but I'd love to see these streets filled with people who are expressing themselves.
"I don't want to see people conforming. I want to see people spreading their wings. And that's what I keep trying to say with these posts. I'm spreading my wings. I'm painting my eyes, I'm putting on my heels, and I'm saying, 'You know what? This is the world the way I see it, and I'm going to live in this world, and I'm going to go out with a mask on.' "
NADÈGE VANHEE-CYBULSKI
Is Ready for the Nurses to Take Over Instagram
Artistic director: Women's ready-to-wear, Hermès
Joined: 2014
Publicly traded since: 1993
Consolidated revenue: Est. $7.5B in 2019
Previously: Women's design director, The Row (2011–14)
Confinement can be very difficult for a human being," Nadège Vanhee-Cybulski asserted when we spoke in June. She was still in the Paris apartment where she'd spent months with her husband and baby. It is a comfortable apartment in shabby Pigalle, but life inside and out took on a considerably smaller dimension when people were forced to stay at home. "We were only allowed to go out for an hour, and anytime you went out you had to bring a form. So there was something quite obstructive about it. Our freedom was gone."
By August, freedom had become the main feeling of the new collection that Vanhee-Cybulski, the chief of women's ready-to-wear at Hermès, had designed remotely with her team.
Hermès has always said that its customer is "moved by art, design, sensuality"—and "in the middle are the craftsmen." The Birkin might be a status handbag, the Cape Cod watch with the double-looping strap a mark of cool taste, but what finally distinguishes these iconic designs is craftsmanship. Nonetheless, the brand has employed several of the most famous designers over the years, with varying results. Jean Paul Gaultier's vision for the house during the aughts tipped the craftsmanship further toward "Fashion," which, after the sublimity of the Margiela era (1997– 2003), was like sitting down to a whole foie gras served up by Eric Idle. Vanhee-Cybulski, who worked with Margiela at his own brand, is the best women's designer to work at Hermès since him and among the very best working in fashion today. What's different about her work, especially as she has become more familiar with the range and creativity of Hermès artisans, is that at its core it's calm. Sure, she can leap through the technical hoops, like the leather that made up 70 percent of her spring 2020 collection, but the result is something both functional and sensuous, never overdone—like a Bauhaus design puzzle.
"Before the lockdown, we had already made good strides with the spring [2021] collection," she told me. What they hadn't finished, they let go. She wasn't even sure how to make the rest of a collection. "How can I do my job if I cannot touch someone? You fit clothes on a body; it's a very tactile process," she said.
For inspiration, she turned to the collages by Georges Braque and other early modernists made out of non-art materials like newspaper. "To bring a specific finishing or proportion, it's actually quite easy now with Photoshop and the iPad. You can reduce the image or add another layer, and you can sketch and add to it. We could drape and then take a picture, and we could work on the silhouettes."
She got the whole team to work this way, collaboratively, on a single shared file. "Everybody was at home, so it was a way to keep the bonds. I'm privileged, I have a family. But the young people on my team, they're alone in a small flat, and it could be quite difficult."
Two months later, when I asked Vanhee-Cybulski what aspects of her lockdown process she'd like to retain, she replied, "Creative agility."
She told me, "I think we are actually entering the 21st century—now." The pandemic and its consequences are "proof that we have totally integrated into this globalized civilization. I don't think it's about going back [to what was normal]. It's about how we can evolve."
I asked her to look ahead: "We'll stay more indoors than outdoors for the next six to 18 months. I think we'll be less inclined to travel. It's almost like the public sphere is shifting away, and it's more about being inside. I'm not saying we're going to dress in pajamas. It's a question of clothes having a different function inside, so that's interesting."
She added, "People are also looking for meaning—the balance of working in a respectful manner for myself, my collaborators, my country, and, of course, other countries. More than ever, there is definitely a whole context of values that has to be created through a garment." That has been true for a while. But, she told me, "it's accelerating."
Vanhee-Cybulski, who is 42, grew up in Lille, in northern France, the daughter of an Algerian Muslim and a French Christian, and she has said her upbringing was "a great asset because I had a bigger world to look at." When we first spoke in June, she recalled that as a student at the Royal Academy of Fine Arts in Antwerp, she admired the early designs of Raf Simons for their "sharp" silhouette.
"It was the look that I liked so much," she told me. "But I think today a woman of 20 wants something more than a look." More and more, she wants to know that her clothes are sustainably made. Vanhee-Cybulski doesn't think she has all the answers but feels that the bigger the company is, the more altruistic it should be. I mentioned that although fashion magazines are quick to promote new designers or the latest performer or artist— something they've done for decades—they rarely do it today with the same sense of mission or delight or discovery.
"I totally agree," she said. "They've dislocated themselves from the center of gravity of fashion. I think publications have lost the meaning of their jobs. I mean, they don't know anything about fashion! There are so many ways to present fashion, talk about fashion, bring in different subjects."
Vanhee-Cybulski suddenly laughed and said, "You know what's good about the pandemic? It's that all those celebrities are flushed out of the Instagram world, and it's more about nurses, doctors, the woman who goes to the supermarket and works at the checkout. That's such a good shift."
RAF SIMONS
Hasn't Worn a Piece of Fashion in Months
Founder and creative director: Raf Simons
Co–creative director: Prada (2020)
Chief creative officer: Calvin Klein (2016–18)
Creative director: Christian Dior (2012–15), Jil Sander (2005–12)
Born in 1968 in a small Belgian town on the Dutch border, Raf Simons is considered one of the most influential designers in the world. "He did everything before anyone else, and everybody has copied him," the stylist and writer Marie-Amélie Sauvé, who works with Nicolas Ghesquière, told me in 2005. At the time, Simons was known mainly to the (then) tiny world of men's fashion as the person who introduced a generation of men to the skinny black suit. (His explanation for why he did the suit, and showed it on non-agency models, reflects his simple and direct approach to most things: "It was just because we were so small.") He went on to design women's fashion for Jil Sander, where he redefined minimalism, then to Christian Dior and Calvin Klein, with the portents of disaster of his last shows, in 2018, suddenly seeming prophetic.
Now Simons has joined forces with Miuccia Prada. Their first collection will be shown in Milan in September, although details on exactly how that will happen have not been settled. Still, for any number of reasons, covid included, it can't come at a more welcome time. As Ghesquière told me this summer, "That's one of the best pieces of news in our industry for a long time."
When Simons and I first talked, in May, much of the world was shut down. He was in his apartment in Antwerp making the most of the quiet. "You start to realize what you already knew," he told me. "For example, in fashion, we work with design teams and other commercial teams, like marketing. You're involved in this thing, it's just ongoing, and yet you know the way it's going is not exactly the way you like it. But you do it. I don't know what it is, but something just sucks you into this systematic kind of behavior. It's almost boring to talk about it. When to show. How to show. And how to build that up. Everything we do right now is following a timeline that is ridiculous, and very often it's not about what you want to say. I would be fine to not show something for two years, maybe. No problemo." Now there's a radical idea!
When Simons started in fashion, he didn't really know about all the structures in place. "I felt I really wanted to say something, and I didn't even think about how it would evolve." He thinks about the young designers and wishes they would think about things in bigger terms, not just about the clothes. He wants them to challenge norms, even as he knows how hard that is.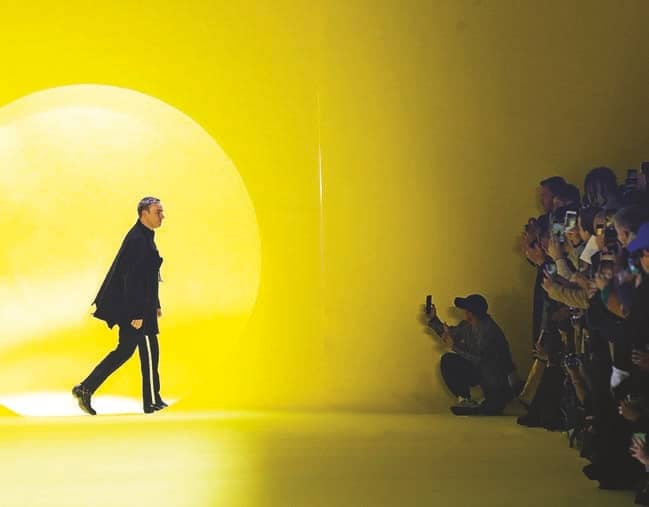 Simons at his men's-collection show in Paris in January.
"The older generation might have the desire to change the system. Now it's popping up everywhere: Change the system, change the system." But, he said, even if you are the decision-maker at a brand, no matter what you want, "those decisions are not made by you alone anymore. There are so many other things that come into the picture that you cannot just shake it off."
"I would be fine to not show something for two years, maybe. No problemo."
RAF SIMONS
You can read up to 3 premium stories before you subscribe to Magzter GOLD
Log in, if you are already a subscriber
Get unlimited access to thousands of curated premium stories, newspapers and 5,000+ magazines
READ THE ENTIRE ISSUE
August 31–September 13, 2020