Queen Of The Wood Nymphs
New York magazine
|
August 7–20, 2017
Who else but KIRSTEN DUNST could star in the Rodarte sisters' trippy first film?
THREE GREAT FRIENDS— THE ACTRESS KIRSTEN DUNST AND LAURA ANDKATE MULLEAVY, the fashion-designing wonder siblings behind the craft-meets high-fashion line Rodarte—are sitting in a booth at Smoke House, an old-school Hollywood place with red leather booths and headshots on the wall just across from the Warner Bros. lot in the valley. They are discussing Woodshock, a dreamy, trippy feature film—a meditation on grief, destruction, and psychedelic drugs— that will be released September 22. The movie was written and directed by the Mulleavys; Dunst served as an executive producer and the film's star.
"We went on a trip to Florence together in about 2011," Laura says. The sisters had already drafted a short version of a script, "and we drank so much limoncello and we started talking about it."
"We're all so emotionally interconnected," Kate explains.
"I was the first actress to wear their clothes," says Dunst. "It was while I was doing press for Spider-Man, and it was this black dress with chains that it turns out were sewn by their mother, and they sent me a box of trinkets—we were all just so excited."
"Artistically, I think you just meet someone you're supposed to work with," Kate says. Both sisters are big talkers: articulate in describing their intentions and their art. Dunst is a bit more reserved. "Laura and I are a very internal network, so for me, writing a script, we didn't talk to anyone about it," says Kate. "So for us to sit down with Kirsten and say, 'Let's get through a really early state of something,' that was a big deal."
For the Mulleavys, film was an obvious extension of their art. "I kind of learned over the years that expression through clothing is just one way of telling a story," says Laura, "and putting it into a film context is a narrative choice that you get to make. We were trained to study words and study imagery and to think about meanings that you can imbue in a story." The idea was to make a film about Northern California, where the sisters grew up wandering in a redwood forest just outside Santa Cruz. The film would be about destruction—they'd spent their childhood fixated on the disappearing landscape, as well as the fate of the endangered California condor—and they imagined something set in the 19th century, where trees the size of skyscrapers were being felled every day and the vibrations were felt for miles.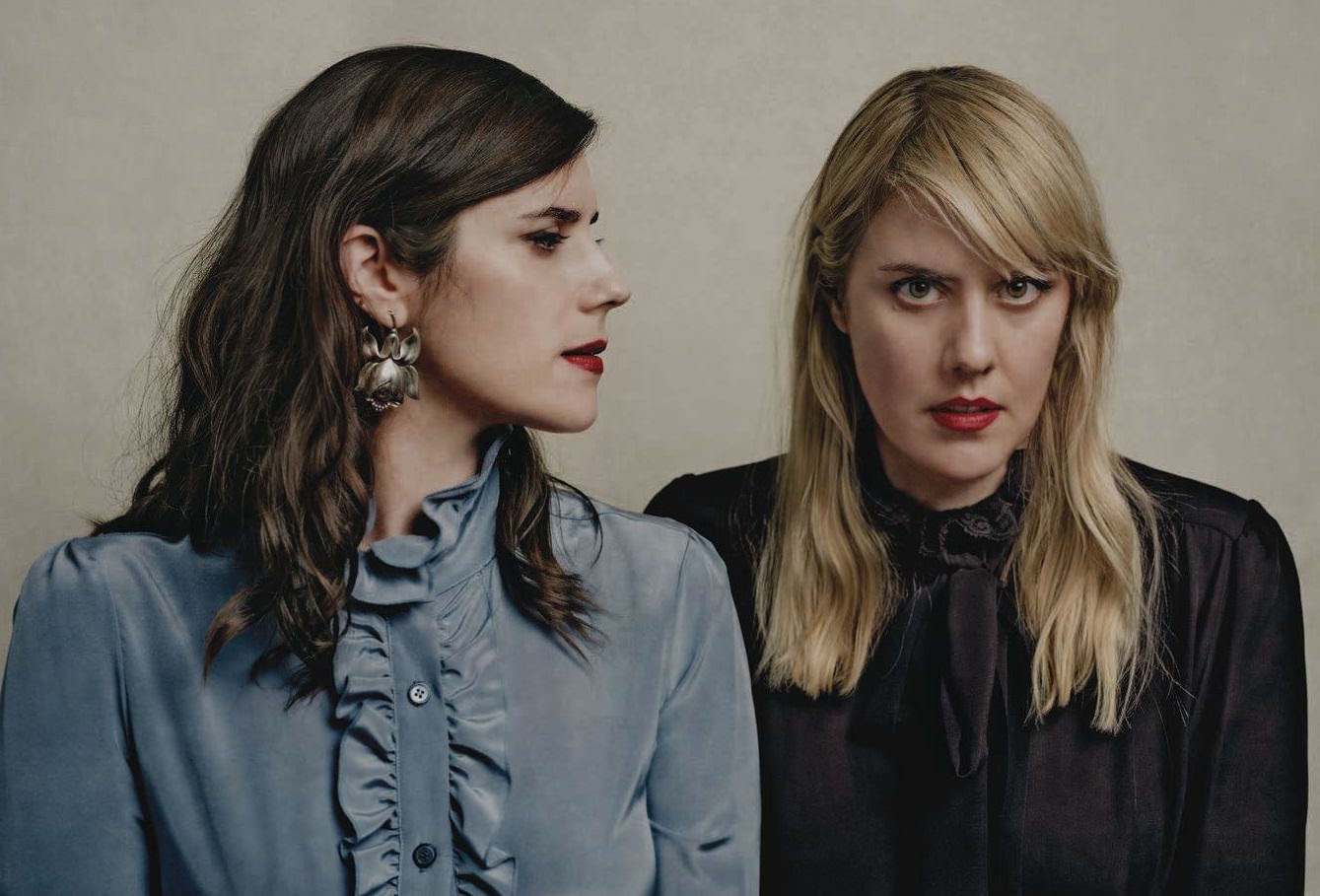 But then there was the limoncello and a third person in what is typically for the sisters a two person conversation. The notion of a film started to become real.
"At one point we said, 'We're going to make this a full film now, and it doesn't need to be set in the 1800s,' " says Kate.
"I think that was my idea," says Dunst. "I was like, 'This doesn't need to be period!' " (Later, the sisters say that they had been thinking along the same lines already.)
"And then one day Laura and I were in the car," says Kate, "and we just turned to each other and said, 'Theresa works in a pot shop.' "
Theresa is the protagonist of Woodshock. She is a lonely woman—her mother dies in an early scene—struggling with her grief in a Humboldt County redwood home. She walks in the forest for solace, but the trees keep coming down—her boyfriend works as a logger. Theresa's job as a clerk in the marijuana dispensary, which is seedy and neon-lit (in order to look, Laura says, a little bit like outer space), is a lot more complicated and treacherous than her sleepy eyes initially suggest. The action centers on the particularly potent strains of pot that have replaced lumber as Humboldt County's most famous cash crop.
You can read up to 3 premium stories before you subscribe to Magzter GOLD
Log in, if you are already a subscriber
Get unlimited access to thousands of curated premium stories, newspapers and 5,000+ magazines
READ THE ENTIRE ISSUE
August 7–20, 2017