Measels For The One Percent
New York magazine
|
May 27 - June 9, 2019
Vaccines, Waldorf schools, and the problem with liberal Luddites.
On an unseasonably chilly morning in May, three dozen or so plaintiff-parents, most of them from the Green Meadow Waldorf School, showed up at the Rockland County Courthouse, looking, in their draped layers and comfortable shoes, like any PTA from Park Slope or Berkeley. They were virtually vibrating with expectation and stress. For four long months, on behalf of their kids, they had been on the phone, sending off bullet-point emails, arranging meetings, coordinating calendars, and taking time off work, in an endless battle that had so far cost them hours of lost income and created child-care hassles—and made them into national pariahs besides. Today's proceedings, they hoped, would result in a decision that might enable them to move on with their lives.
When legal arguments began, small smiles appeared on the parents' faces. The opposition's lawyer came off as clumsy, like an oversize actor fumbling his lines. Their lawyer, on the other hand, exuded a smooth confidence bordering on arrogance, an attitude that seemed to swell as he approached the lectern. Michael Sussman, 65 years old and educated at Harvard Law, is the most prominent civil-rights crusader in the Hudson Valley, having made his mark at 30, while working for the NAACP, when he helped to desegregate the Yonkers public schools. Now Sussman, who happened to have sent his own seven children and stepchildren to Waldorf schools, was defending his clients against the intrusion of local politicians into their personal decisions and private lives.
As he stood before the judge, Sussman's voice rose in a slow crescendo. Recent actions by Rockland County against his clients were "infuriating," he said; they pandered to biased constituencies and were rooted in "fundamental hysteria." And then he roared. "Executive authority has its limits!" The parents were as still as forest animals, riveted. Their lawyer was articulating what they fervently believed: that even amid the biggest outbreak of measles in the United States since 1994—with 200 cases in Rockland County, their own backyard—it was their right as citizens not to vaccinate their kids. This conviction had become for them a matter of conscience and principle. Most had kept their kids out of school for almost half the year rather than take them to the pediatrician for a shot.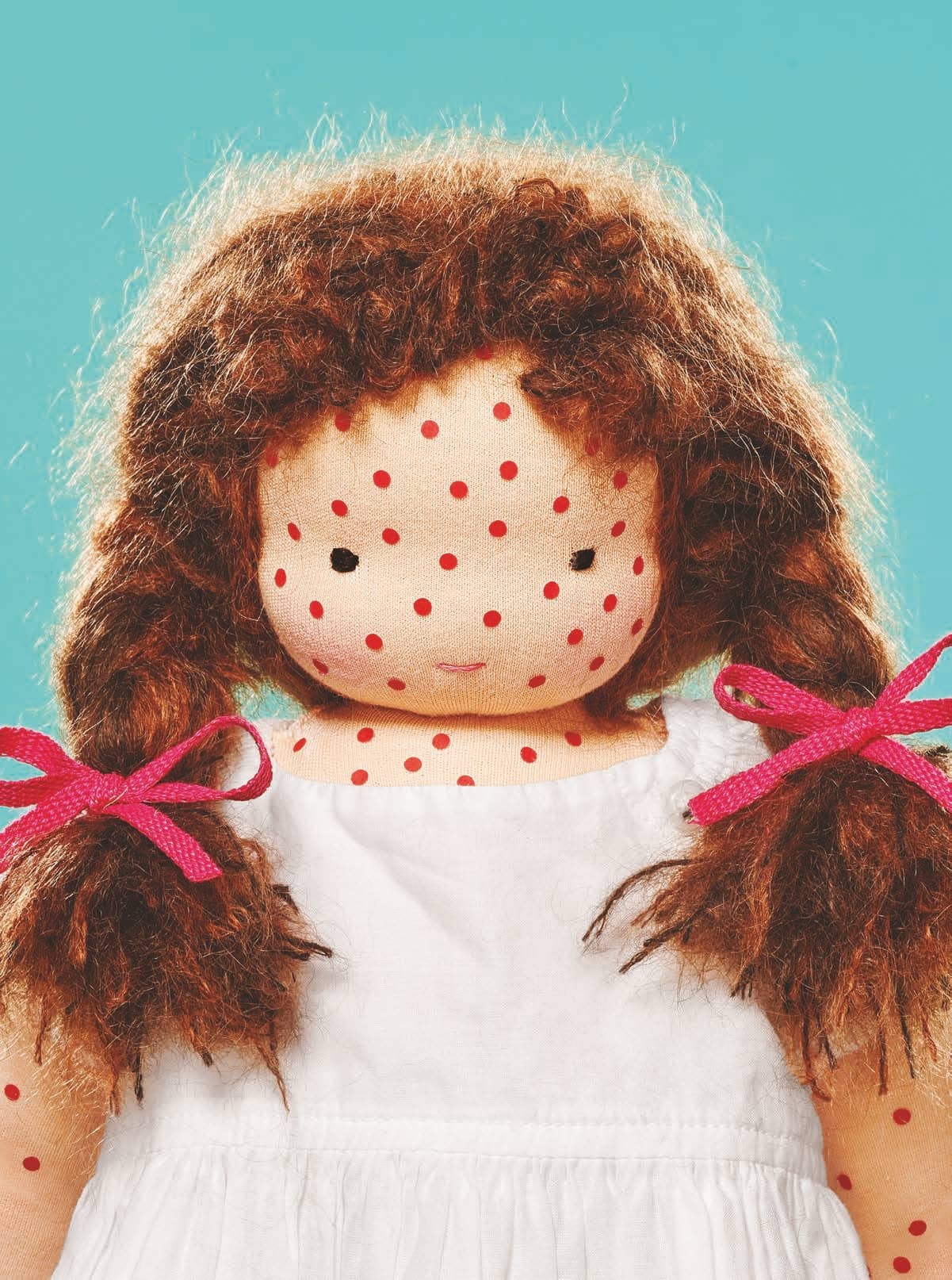 IF YOU LIVE AMONG or near certain quarters of the progressive left, among the art and fashion and tech elites who shop at farmers' markets and worry about toxins in the air and water and believe that hiring a doula may gentle today's medical-industrial approach to giving birth, then you have probably heard of Waldorf schools. Perhaps you have friends whose children go to one, or perhaps you've yearned for such a community for your own, knowing that Waldorf signals a counter cultural wholesomeness, a respite from the onslaught of modern forces you're pretty sure aren't good for kids: the wide-open access to violence, snark, and pornography available with every Wi-Fi connection; the birthday-party goody bags stuffed with plastic crap; the stress and anxiety you see on very young children already worried about how they'll do on the test. If you are the kind of person who sees self-interested, app-driven American capitalism as a threat to the preciousness of childhood and to a durable, intimate family life, then you are, at least conceptually, in Waldorf 's prospective audience. Waldorf parents, many of whom are themselves deluged by busyness and stress, agree that they will expose their children to no technology—none, including television, movies, and recorded music, even on long car rides—until middle school. The parents who work at Apple, Google, and Hewlett-Packard and send their kids to the Waldorf School of the Peninsula, in Menlo Park, California, endorse these limits with psychic relief—they know too well what their kids need protection from.
Waldorf pioneered this off-piste approach to raising kids, but it does not have a monopoly on the many ways liberal parents try to circumvent the institutionalized options that dominate the public school system: "free" schools; home-school collectives; schools boasting "child-centered learning"; mountain, backcountry, or farming schools. There are about 300 Waldorf and Waldorf-inspired institutions in the U.S. (and more than 3,000 worldwide). Each offers an arts-based curriculum in which children are encouraged to play outdoors, use their imaginations, and think for themselves. In Waldorf schools, children become proficient at knitting and sewing, gardening and painting. Waldorf kids know how to juggle at young ages and to bind books by hand as teenagers. No one wastes a precious minute prepping for or taking a standardized test, because everyone on a Waldorf campus agrees that children are far more than brains to be filled, unreflectively, with meaningless facts and that real learning happens when the body— and the soul—are engaged as well.
Overwhelmingly white, affluent, and well educated, Waldorf parents identify as cultural creatives and nonconformists. Satisfied families describe their Waldorf kids as puppyish, freewheeling Pippi Longstocking types who grow up into intellectually curious, competent, self-confident people who thrive, as Sussman boasts his own children have done, at Wesleyan and Swarthmore and Oxford, working as videographers, nature illustrators, and the builders of nonprofits. Eric Utne, founder of The Utne Reader, that alternative digest for the left, sent his four sons to Waldorf schools; when he stopped running his magazine in 2000, he became a Waldorf teacher himself. Utne loves Waldorf for its "unhurried" approach to childhood. The schools represent the progressive counterargument to the vaunted "early reading" programs of public schools, which start drilling kids on vowel sounds in pre-K. According to Waldorf's pedagogy, kids don't read until they're 7 or 8 years old, and because they're not forced or rushed into it, they embrace literature with natural interest and hunger, Utne told me. He has seen third- graders devouring Plato and the fantasy series Dune.
Across the country, in every state, great numbers of these specially nurtured children remain unvaccinated. Apart from certain religious or ethnic groups particular to certain geographic regions—pockets of the ultra- Orthodox in Brooklyn and Rockland, say, or pockets of the survivalist right—Waldorf kids have some of the lowest vaccination rates in America. In California, Waldorf schools, along with home schools, have some of the lowest vaccination rates—many as low as 20 or 30 percent, and some as low as 7 percent. The Brooklyn Waldorf school has the ninth-lowest vaccination rate in Kings County, and in Manhattan, the Rudolf Steiner Waldorf school is No. 7. At the start of the school year in 2018, Green Meadow had the third-lowest vaccination rate in Rockland County after two yeshivas in Monsey. "All the Waldorf schools are horrible," says Peter Hotez, co-director of the Texas Children's Hospital Center for Vaccine Development. "There are several in Texas I would not consider safe for children."
All states require kids to prove they've received a full schedule of vaccinations before they enter school. But a large majority of them, 47, also offer exemptions to parents who say their religious or spiritual beliefs prohibit vaccination, granting them a kind of "conscientious objector" status. And 16 states offer a broader "philosophical" exemption to those who wish to refuse vaccines on secular but moral grounds. Objectors have typically been members of very conservative or fringe sects who believe, for example, in the healing power of prayer or, as in the case of Christian Science, the ability of the mind to resist disease. The Amish have often opposed vaccination, and certain Muslim groups, especially those originating in Nigeria, Pakistan, and Afghanistan but also the Nation of Islam, have regarded vaccination as a malevolent government conspiracy. Segments of the Dutch Reformed Church see vaccines as impeding a person's divine destiny.
In recent years, the number of parents seeking religious and philosophical vaccine exemptions has grown, and it is increasing little by little every year. Jews, including ultra-Orthodox groups, have traditionally accepted vaccination, but as this year's outbreak in and around New York City shows, that is changing. Fears of vaccines causing autism persist, but that is only one thread of the story. A second thread, Hotez believes, is predatory peddlers of disinformation targeting especially vulnerable communities in order to market alternative therapies. But the phenomenon is much more expansive than even that. In the 2017–18 school year, 7,044 kindergartners in Texas had nonmedical exemptions. There were 3,344 in Washington State; 3,427 in Oregon; 4,753 in Michigan; and approximately 2,000 each in New Jersey and New York. But the number of unvaccinated children in the U.S., though small, has risen significantly in the past year. According to the CDC, the percentage of unvaccinated children increased from 0.8 percent in 2016 to 1.1 percent in 2017. These three tiny decimal points represent a huge increase of about 63,555 unvaccinated kids a year. And vaccination refusal is a contagion, like the measles. People who don't vaccinate their children tend to live among people who also don't vaccinate their children.
How and when did liberal parents travel so far from Dr. Spock? The measles vaccine was approved in 1963, six years before Americans landed on the Moon, at a moment when technological progress was a joyride Americans took en masse. But in one generation, the kids of those Spock-raised kids have seemingly lost faith in progress and in the wisdom of the conventional wisdom, regarding every figure along that formerly congenial hierarchy—the scientists, the pharmaceutical companies, the government approvers, the politicians, even the wise and gentle pediatricians—as an object of suspicion and a plausible agent of the systemic harm that is being done, unconscionably, to kids. And in place of faith in experts, they have developed an alternative parenting culture built on anxiety about all the ills that might befall children (sickness, damage, death) and a sense that they, and only they, know how to protect the specialness, and purity, of their kids. To preserve that sanctity, parents have to begin to regard the material world—everything from movies to memes to vaccines—as contaminating. In some circles, at least, liberal American parents have evolved from emulating the Jetsons to emulating the Amish in one generation, always with the insistence that they're doing it for the kids.
IN ALMOST EVERY Waldorf kindergarten, the walls are pink. Not just a flat hardware-store pink but a dappled, translucent, rosy pink. Rudolf Steiner, the Austrian intellectual who started the first Waldorf school in Stuttgart in 1919, called the method of application Lasur, German for "glaze." According to Steiner's color theory (derived from Goethe, whom he admired), kindergarten walls ought to be comforting but not confining, so a child can feel that the boundary between indoors and outdoors is in some sense permeable. The décor in a Waldorf kindergarten is prescribed as well. It looks domestic but intentional, like Little House on the Prairie went to Stockholm on vacation. There are usually curtains, also pink or red, and a table where items from the natural world are displayed: a vase of flowers, a handful of seashells, leaves, rocks. There may be a kitchen. Housework—including sweeping, gardening, baking, and darning—is a regular part of every day.
Every toy in a Waldorf kindergarten is constructed from natural materials. The tea set, including the cups and saucers, is carved of wood, and the stuffed kitties are knitted wool. Waldorf cloth dolls, famously, wear no facial expression, so children can feel free to impose their own ideas of mood and character on their make believe games instead of receiving cues from a mass manufacturer. A Waldorf kindergarten is also stocked with ordinary objects—blocks, scarves, bits of yarn—that children can use to build their imaginary worlds. "Anything can be anything" is what Waldorf teachers say.
You can read up to 3 premium stories before you subscribe to Magzter GOLD
Log in, if you are already a subscriber
Get unlimited access to thousands of curated premium stories, newspapers and 5,000+ magazines
READ THE ENTIRE ISSUE
May 27 - June 9, 2019