Is Prostitution Just Another Job?
New York magazine
|
March 21-April 3, 2016
Many sex workers think their work should be as legal as accounting. And American society is getting closer to agreeing with them.
CHELSEA LANE was a freshman at Reed, the esteemed liberal-arts college in Portland, Oregon, when she first became interested in sex work. Someone in her humanities class had a Tumblr about being a prostitute, prompting a lively debate among fellow students over whether they could ever sell their bodies. "I started reading sex workers' blogs," Lane explains. The women behind the blogs sounded confident, financially secure. "And within Reed, it was like, 'That's cool. That's edgy.' "
Lane describes herself as "fat and hairy" and is so pale she almost glows. She grew up poor but "had a zero-trauma childhood" in a conservative Northern California town. "My parents were the most supportive," she says. "They've been married for 35 years and still love each other. They did tell me I'm beautiful and awesome.' " But she still felt insecure about her body and about sex. "They're your parents, so they don't say, 'You're a beautiful sexual creature.' Because that's creepy and weird. There's a disconnect between thinking I can do anything in life versus thinking I'm beautiful physically." Lane, who had lost her virginity to another virgin at Reed in what she describes as "really disappointing and bad" sex, started contacting the sex-work bloggers, asking if curvy girls could be strippers. "I didn't feel attractive or wanted, but these ladies told me that everybody has beauty and that there is someone out there who will appreciate it—who'll even pay for it."
The more she learned, the more appealing sex work became. She had visions of going to grad school and liked the idea of having wealthy men fund her education. Later in her freshman year, she posted a personal ad on a sugar-daddy website. She met her first client at a hotel. "The sex was really bad," she says, "but he was a decent guy. He was in his mid-40s. He told me that I was the second person he'd ever slept with, other than his wife. He put the money in my purse. As soon as I got in my car, I counted and was like, 'Holy shit, that's $300!' At this point, I'm 18 and working at Sears. I was excited."
From there, sex quickly became a side job. She'd meet about ten clients a week,making $1,000 to $1,500. "The first several months of me escorting was like, 'I relish their worshipping my body.' It's amazing. There have been two clients throughout my entire time that made me feel dirty, and that's because it was obvious they didn't see me as a person. But that was two out of hundreds." And anyway, she says, "I can think of personal partners who treated me like that."
She has her own Tumblr now. On her first anniversary of escorting, in February 2015, she wrote that, at 20 years old, she is less isolated, better paid, in contact with "wonderful" people, and "getting laid on the regular." Her story has been added to the body of personal accounts that changed her own perception of sex workers years before. "They're people," she says she realized then. "Not sad drug addicts walking on the street."
THE STEREOTYPE of prostitutes as streetwalkers is indeed somewhat dated in the United States, where for decades an estimated 80 percent have done business indoors. More recently, the internet has fostered unprecedented acceptance of sex work among the public, as it did for Lane, with sex- workers- rights hashtags and grassroots social-media campaigns that make visible women who are working by choice. Sites like SeekingArrangement.com , which connect sugar "babies" with sugar daddies, technically forbid prostitution, but have also helped normalize sex work; currently around a million U.S. college students have accounts with the service, according to the company. In 2012, 38 percent of Americans thought sex work should be legalized; last year, amid growing support for legalized marijuana and increased personal freedom, that number went up to 44 percent.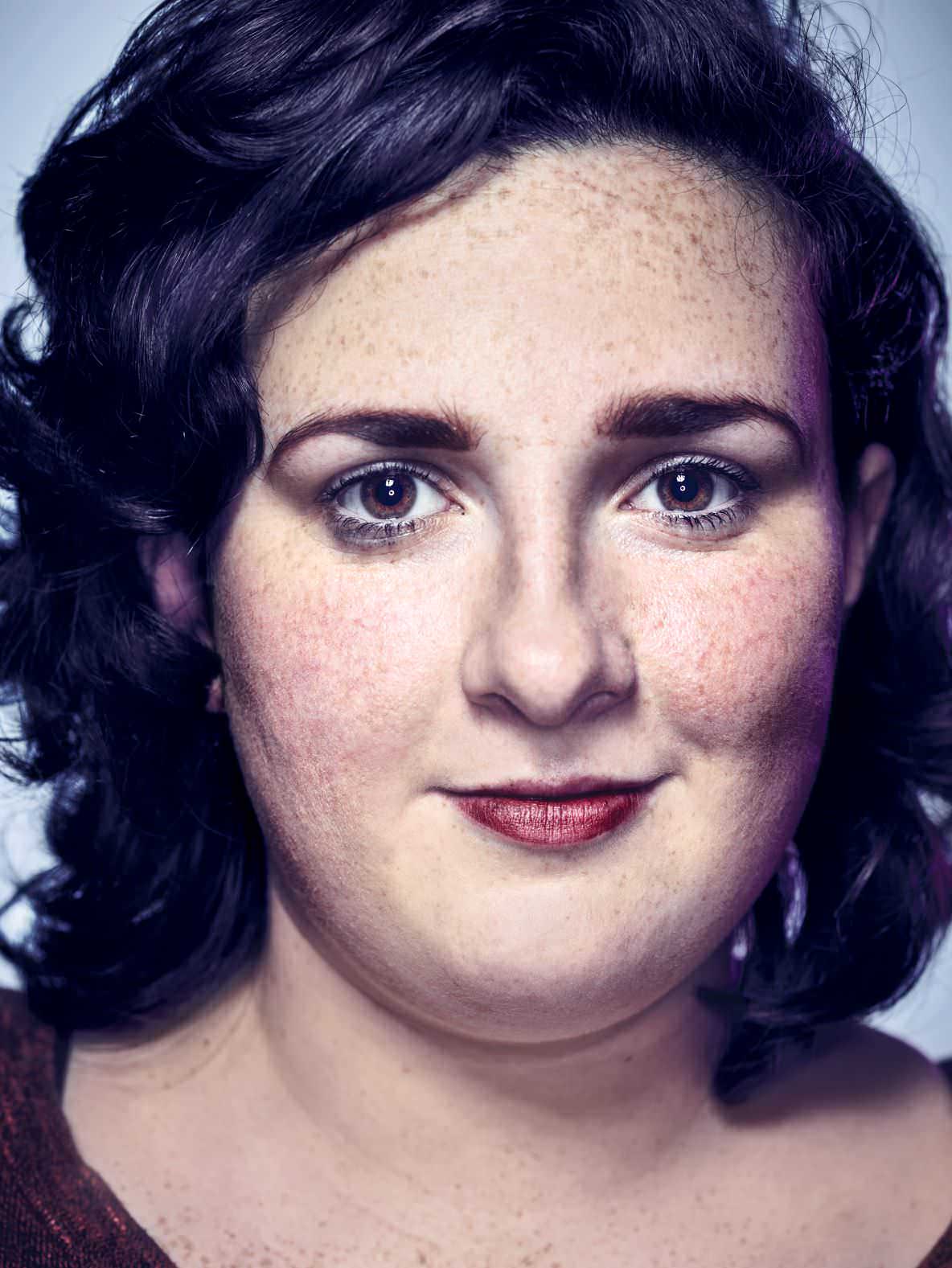 The issue made news last summer when Amnesty International, one of the world's most prominent human-rights organizations, voted to campaign for the decriminalization of all aspects of sex work from buying to selling. After two years of research and deliberation, it said, it had concluded that full decriminalization would better empower and protect sex workers. In response, more than 300 human-rights-organization representatives, writers, activists, and actresses including Anne Hathaway and Meryl Streep signed a heavily footnoted letter arguing that full decriminalization would lead to an increase of involuntary sex slaves, "who are mostly women," and "support a system of gender apartheid" in which resourceless females become objects of consumption. These opponents to decriminalization support the "Nordic model," which punishes buyers, brothels, and pimps but not the sex workers themselves, a system pioneered by Sweden that has since been adopted in some form in Iceland, Norway, Northern Ireland, and Canada. The idea is to ultimately end the trade without harming the women, who are seen as its victims, by targeting the more powerful economic agents, namely men.
Of course, "it's not just women" in the industry, points out Barb Brents, a professor of sociology at the University of Nevada, Las Vegas. "But so much of the anti-decriminalization argument is about the symbolism of protecting women." In the open letter, men were mentioned only as consumers and peddlers. Brents chalks up the relative disinterest in male sex workers—with the notable exception of last year's federal raid on Rentboy.com—to the "gendered norms of sex: Men are active and have a tireless sexual drive. Women are passive and don't." Savannah Sly, the president of Sex Workers Outreach Project (swop) USA, a national grassroots advocacy network, calls the "hysteria" around "women and girls, women and girls, women and girls" a strategy for justifying "the war on whores."
The debate has highlighted a rift among feminists, pitting two deeply held beliefs against each other. One side argues that women should be free economic agents, capable of making choices in their own selfinterest, empowered to own their sexuality and use their bodies however they choose. If Chelsea Lane wants to become a sex worker, why shouldn't she be allowed to do it legally? Those on the other side believe that the Chelsea Lanes of the world are a tiny fraction of sex workers and that many who "choose" this life are not choosing freely or choosing at all. And, even for someone like Lane, how can that choice ever be untangled from society's persistent cultural misogyny and inequality?
But for both sides, the issue boils down to whether decriminalization makes women safer. The little research that exists doesn't definitively settle the dispute. Some studies show that legalization, as enacted by Germany and the Netherlands, is associated with higher rates of trafficking—people being coerced or conscripted into sex work against their will. Decriminalization advocates, along with some researchers, argue that this is due to onerous regulations that can unintentionally push sex work to underground markets. (In Nevada, where prostitution is "legal," but only in strictly regulated brothels, there were nearly 4,000 arrests for prostitution in 2014.) Some studies have found that the decriminalization of selling, but not buying, sex has led to less street prostitution; other studies have not. There's research that finds that criminalization leads to more abuse of sex workers and research that finds an overwhelming number of sex workers want out, are traumatized, and suffer from addiction. And other research that doesn't.
One area where there seems to be a lot of consensus is in sex workers' desire to be able to seek the protection of the law without fear of prosecution. A 2012 report by the U.N. cited research that found an "overwhelming majority of [female sex workers] interviewed wanted sex work to be legalized or decriminalized." Many other current sex workers, from the Caribbean Sex Worker Coalition to swop to the 50,000 members of Calcutta's Durbar Mahila Samanwaya Committee, agree.
Chelsea Lane does, too. Lane was adamant that she didn't want to contribute to the "white happy hooker" narrative: "So many people think sex work is only acceptable if you do it because it's fun and empowering," she says. "And I've seen this other set of dialogues, on Tumblr mostly, where sex workers are saying, 'No, it's a job like any other, and we don't necessarily enjoy our jobs, but we still deserve safe working conditions.' Personally, my self-esteem is soaring. Sex work really allowed me to grasp hold of my sexuality and to embrace myself." But even if she weren't so white and happy, she maintains, it would still be her right to do it. "I used to love Anne Hathaway. She's still classy, but maybe I have like ten less respect points for her."
This was, by and large, the response of sex workers all over the internet after the open letter to Amnesty International was published: We don't need anyone else to speak for us—much less privileged actresses who are far removed from our experience. But advocates on the other side say there are plenty of sex workers who do need someone to speak up on their behalf, because they are marginalized and essentially voiceless. The argument is whether it's condescending and paternalistic to let others decide what's best for sex workers, or irresponsible not to.
REAGAN IS NOT a white happy hooker—she is not white, for one, and her feelings about sex work are complicated. "When I first started doing this, I was raped," she says. "That's what I mean when I say working in this industry is bad for your personal life. Because I was in the industry, I knew this could happen. I didn't like it by any means, but it didn't traumatize me the way that it probably should have."
You can read up to 3 premium stories before you subscribe to Magzter GOLD
Log in, if you are already a subscriber
Get unlimited access to thousands of curated premium stories, newspapers and 5,000+ magazines
READ THE ENTIRE ISSUE
March 21-April 3, 2016