Good Conflict
New York magazine
|
August 3 - 16, 2020
The world is consumed by violent fights and hostile disagreements. SARAH SCHULMAN sees a way out of them.
Sarah Schulman is a playwright, an author, and a queer activist. She is also a professor of creative writing, and once, a number of years ago, she learned that a male graduate student maintained a blog where he wrote about his crush on her. He wrote that he was in love with her; he wrote that he wanted to fuck her; he wrote about her appearance in a way that made her feel bad. She told her colleagues what was happening, and their response was unanimous: He was "stalking" her. They advised Schulman to report him to a supervisor.
She considered this. She was uncomfortable with what was happening, and she wanted it to stop. But she was also uncomfortable with her colleagues' advice. "I realized that the more I saw myself as being victimized by this person, the more support I had from my colleagues," Schulman told me. "They would wrap me in the comfort of their protection. And I found this very disturbing. Because no one said to me, 'Why don't you ask him what he thinks is going on?' "
In her mind, stalking meant something like "when your ex-husband is in front of your house with a gun." She wasn't frightened of her student; she was disconcerted. "Stalking is a real thing, and people lose their lives to stalking," Schulman said. What she had on her hands was not that: It was a situation in which "somebody is feeling something and another person feels uncomfortable about it. That is often called stalking, but it's not stalking." She decided to call her student and talk to him about it.
She learned, first of all, what a blog was and what sorts of things people wrote there—this was the early aughts, and she hadn't really known. So there was a generational divide at work. She also learned she was the first teacher who had taken his writing seriously; he'd probably gotten "over-involved" because of that. They had a few conversations, he said what he wanted to say, she transferred him to another adviser, and no further issues arose. Looking back, "the scary thing was how much reward was waiting for me if I presented myself as victimized," she said— that promise of community embrace.
Schulman describes this episode in a book she wrote some years later, Conflict Is Not Abuse. The book's central insight is that people experiencing the inevitable discomfort of human misunderstanding often overstate the harm that has been done to them—they describe themselves as victims rather than as participants in a shared situation. And overstating harm itself can cause harm, whether it leads to social shunning or physical violence.
Schulman argues that people rush to see themselves as victims for a variety of reasons: because they're accustomed to being unopposed, because they're accustomed to being oppressed, because it's a quick escape from discomfort—from criticism, disagreement, confusion, and conflict. But when we avoid those uncomfortable feelings, we avoid the possibility of change. Instead, Schulman wants friends to hold each other accountable, ask questions, and intervene to help each other talk through disagreements—not treat "loyalty" as an excuse to bear grudges.
A wide-ranging exploration of human relationships and responsibility, Conflict Is Not Abuse was the rare book published in October 2016 to be more relevant instead of less by November's end. It was a book for which Schulman could find no U.S. publisher; which was released by Arsenal Pulp, a queer Canadian press that paid her a $2,500 advance; and which— like Debt, by David Graeber, or All About Love, by bell hooks—was the kind of accessible work that wins a radical figure unexpected fans. The book offers readers a clarifying lens through which to consider the fraught encounters of our era of discontent: between police and protesters; between writers and their readers; between colleagues, neighbors, and friends. It is now in its seventh printing.
Clear, provocative and concise, "conflict is not abuse" is a perfectly aerodynamic unit of intellectual achievement. It has flown farther, faster, than Schulman ever thought it would. In part, this is because the mantle of victimhood she argues against has become more widely recognized and discussed even as it has remained exceedingly commonplace. Claudia Rankine, a friend of Schulman's for nearly 30 years, said the Central Park encounter between Amy Cooper and Christian Cooper was emblematic of the pattern Schulman describes. Christian Cooper was birding in May when he asked Amy Cooper to follow park rules and leash her dog; she responded by calling the police and claiming she was in danger. "It's a threat that is imagined but then weaponized in a society that is systemically racist," Rankine said.
Schulman's analysis scrambles familiar ideological lines. She looks askance at trigger warnings; she also looks askance at Zionism. She considers the way accusations of sexual threat have been used against Black and queer people and then uses that understanding to extend empathy to those accused of sexual harassment. She tries to dissect the internal logic of police brutality and domestic abuse. Her ideas' appeal lies in offering a new way to consider seemingly intractable problems and in drawing lines between our political ideals and the way we behave in daily life. ("There are a lot of progressive people who are very petty," Schulman told me. "So what kind of progressive world can they build?") They're complicated ideas, and the book takes them in directions sure to give every reader some thing to disagree with. But—at least within the realm of personal relationships— they also come down to an almost kindergartenishly simple dictum: Talk, listen, work things out.
As she makes clear, this directive is simple but hardly easy. One of the reasons so many people claim victimhood is that, in Schulman's observation, having your pain taken seriously is a gift only victims seem to receive. "It's about being eligible for compassion," she told me. "But everybody deserves support, regardless of what position they're in."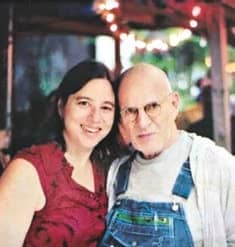 SCHULMAN BEGAN WRITING Conflict Is Not Abuse in 2014, during a summer shadowed by the death of Michael Brown in Ferguson, by the death of Eric Garner on Staten Island, and by the deaths of some 2,000 Palestinians in Gaza. These events seemed to her to share a form. Soon, she was talking with her students about Garner; she was having long arguments on Facebook about Israel; she was angry about what she saw as terrible injustices, but she was also interested in how they came to be. How did a violent cop or a member of the Israeli army rationalize what he or she had done? Listening to the explanations on offer suggested that anxiety and fear had given rise to a "mortal overreaction by an oppressive force," Schulman told me. The cops and Israeli soldiers had seen themselves as victims and lashed out.
The results, in those cases, were fatal. But Schulman began to recognize the same pattern playing out in her private life: a misplaced sense of danger, an overreaction, then a rift that came to seem impossible to repair. Two friends would have a fight, then one would persuade the rest of their clique to turn on the other. Someone would express a dissenting opinion, then face accusations of violence and calls for punishment. Schulman saw people turning away from the challenges of conflict and instead asking some larger body—a group of friends, a college bureau-cracy, the state—to ratify their status as victims and intervene on their behalf.
"A nonfiction book is the story of an idea," Schulman told me—and the analysis found in Conflict Is Not Abuse, she writes, brings "fifty-seven years of living and thirty-five years of writing to a critical conclusion." In this case, the idea's story is perhaps also her own.
Schulman's family lived on 10th Street when she was born, in 1958; she lives on 9th Street now, and when we first met, in very early March, it was at a boutique hotel on 8th. She has a soft face, a deliberate cadence, and wry wit. Of her status as a fixture in the neighborhood, "the only thing older than me is Veselka," she said. (The restaurant opened in 1954.)
Schulman has stayed close to where she was born but not because it was ever an easy place to be. Growing up Jewish and middle class in Manhattan, she came from what she has called a Holocaust family, with a history "typical of my Jewish generation: soaked in blood, trauma, and dislocation." It was also a family in which, she has said, "being a smart female was an insurmountable problem and being gay was the ultimate disaster."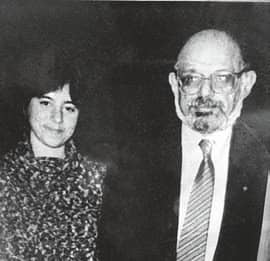 In Conflict Is Not Abuse, she describes going to her high-school guidance counselor for help: "I was sixteen in 1975 and faced the brutality of my parents' homophobia," she writes. In response, the counselor "told me not to tell my classmates that I was a lesbian because they could shun me." After graduation, she left the city for the University of Chicago, but she soon returned to attend Hunter College, where she studied with Audre Lorde. By 1979, she was working as a reporter for the city's underground queer press and waitressing at a coffee shop in Tribeca.
While waiting tables, she managed to write and publish two books, but some of the neighborhood artists who were her regulars suggested it might be useful to get an M.F.A. She enrolled in a City College writing program taught by Grace Paley, and on the first day, she read aloud an excerpt from her current project—her third novel, which had a lesbian narrator. The other students assumed the narrator was a man. Paley asked Schulman to come to her office after class. "Look, you're really a writer," Schulman remembered Paley telling her. "You don't need this class. Go home." She dropped out. That third novel, After Delores, was a noirish detective story narrated by a lesbian waitress, and it garnered Schulman's first book review in the New York Times. ("I read the book, found the lady sleuth to be a vomit-stained, coffee-stained, bloodstained lesbian with great self-doubt and a rather severe hygiene problem, and decided I liked it," wrote the cowboy singer and writer Kinky Friedman in his enthusiastic review.)
You can read up to 3 premium stories before you subscribe to Magzter GOLD
Log in, if you are already a subscriber
Get unlimited access to thousands of curated premium stories, newspapers and 5,000+ magazines
READ THE ENTIRE ISSUE
August 3 - 16, 2020