How To Find The Teenager Beneath The Angst
My Pope Philippines
|
August 2019
Five ways to connect with teens—that will help them become better adults!
They used to be so cute: they loved everything you did, hugged you every chance they got and absolutely adored spending time with you. Now it's all about eye-rolling, door banging and tuning you out by putting on their headphones (even when it's just the two of you).
How did this happen?
Here's the bad news: The adorable little person you once knew is never coming back.
But there's also some good news: You can get to know and connect with the cool young adult underneath all those symptoms of teenage angst; you just need to help him get to know himself first.
HERE ARE FIVE WAYS YOU CAN CONNECT BETTER WITH THE TEENS IN YOUR LIFE, AND EVEN HELP THEM BECOME BETTER ADULTS IN THE PROCESS.
1 DO Understand the Stage They're Going Through.
In developmental psychology, Erik Erikson calls the teenage years the stage of "Identity vs. Role Confusion." This means that teens are trying to figure out who they are and who they're going to be in the world. The problem is that there are just too many voices telling them who they're supposed to be, and what they're supposed to do.
While you can guide them and help them, you need to constantly remind yourself of the following:
Teens are not wise, so they are not going to make the best decisions—yet. They haven't had your experiences, and biologically their brains are still developing. So they are not going to be "sensitive to other people's feelings," the way you are at this point in time.
This is not about excusing bad behavior. This is simply about managing your expectations.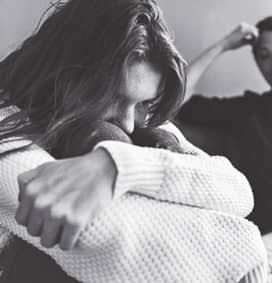 2 DO Be Reasonable, Clear, and Consistent with Expectations and Boundaries.
These three words seem very simple, but they are the key not just to dealing with your teens better; they are, more importantly, the cornerstones for helping them become good adults.
REASONABLE
You can read up to 3 premium stories before you subscribe to Magzter GOLD
Log in, if you are already a subscriber
Get unlimited access to thousands of curated premium stories, newspapers and 5,000+ magazines
READ THE ENTIRE ISSUE
August 2019