Manboobs: To Cut, Or Not To Cut?
Men's Health Singapore
|
September 2018
If you have gynecomastia — the medical term for "man boobs" — you're far from alone. The question is- is surgery your best option if workouts are cutting it?
According to a 2014 study an estimated 30% of men experience gynecomastia in their lifetime. In Singapore, Dr Ivan Puah, a medical aesthetic doctor at Amaris B with 21 years of clinical practice, shares that it's pretty common in Singapore too.
"Gynecomastia is frequent during three phases in the age distribution curve: the neonatal period, pubertal period and adulthood", he shares, adding: " The prevalence of asymptomatic gynecomastia in neonates is estimated to be between 60 and 90%. The second physiological peak of occurrence is at puberty between the ages of 10 and 16 years."
In fact, approximately 50–60% of adolescents have been estimated to have gynecomastia. Fortunately, most cases in the above 2 groups regress spontaneously, but then it seems to return, with the last peak in incidence of gynecomastia seen in men 50–85 years of age, with a reported prevalence of up to 70%, reveals Dr Puah.
But even though gynecomastia is common, many men still find it embarrassing — particularly during the summer months, when you're more likely to hit the beach or poolside BBQ.
That may be why, per a new report from the American Society of Plastic Surgeons, breast reduction surgeries are on the rise among men. According to the report, male breast reduction surgeries have increased by 30% over the past five years, more than any other plastic surgery procedure for men.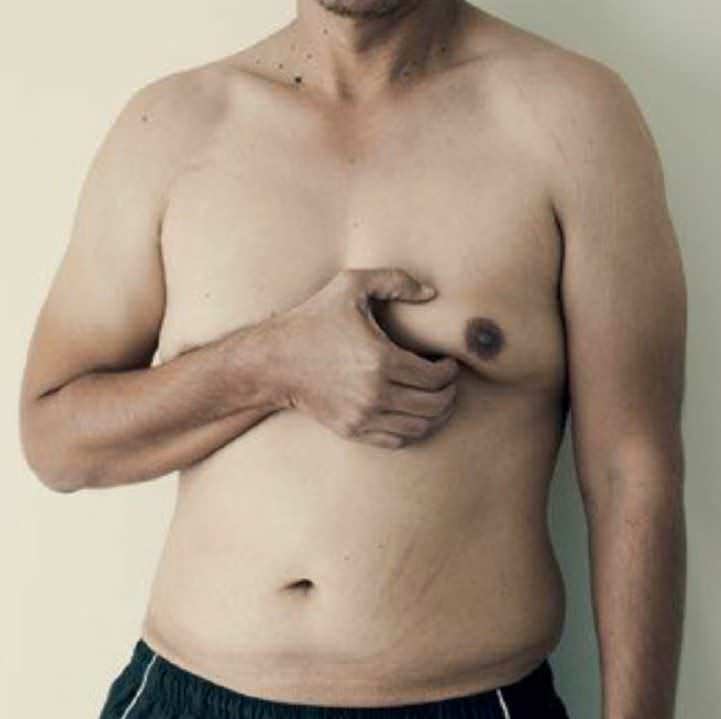 WHY ARE MEN HAVING MORE PLASTIC SURGERY?
In general, cosmetic surgery among men is on the rise. According to the ASPS report, more than 1.3 million men went under the knife in 2017 — an overall 30% increase from the number of men who got work done in 2000.
You can read up to 3 premium stories before you subscribe to Magzter GOLD
Log in, if you are already a subscriber
Get unlimited access to thousands of curated premium stories, newspapers and 5,000+ magazines
READ THE ENTIRE ISSUE
September 2018