How To Get Her To Make The First Move
Men's Health Singapore
|
November - December 2019
Lauren Larson figured out how some men get women to make the first move.
Before men's-grooming advertisers saw the value in ads that asked brave questions about toxic masculinity, there was "the Axe Effect," an Axe body spray campaign that started in the late '90s. One of the ads memorably featured a horde of beautiful women in bikinis running hungrily through the forest— boobs a-boobling, Baywatch-style— drawn like moths to a flame to what turned out to be a very ordinary-looking man spraying axe body spray.
That's what it's like to hang out with my most romantically successful friend, whom I'll call Rob. Rob is evidence of a major shift in how men and women meet in the wild. since #Metoo, a lot of men have asked me how they're supposed to flirt with women when every first move might be interpreted as harassment. I tell them to sit tight. Men should be nervous about approaching women, but that doesn't mean you can't take steps to make them feel more comfortable approaching you. It's called peacocking. Women have been peacocking since the dawn of civilization: We put on heels and little dresses and generally try to make ourselves as shiny as possible to draw attention. for men, the goal of peacocking is to stand out by looking as normal and inoffensive as possible. Like Rob.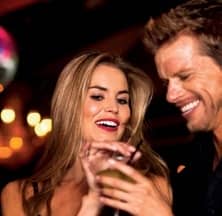 As soon as we walk into a bar—or a restaurant, or an elevator, or a pharmacy—the attention of the women in the room shifts, subtly, to Rob. Eyes leave conversations to dart his way. Hair is tossed. Bodies twist ever so slightly toward him in their chairs, like sunflowers. It's like the moment in World War Z before all the zombies start climbing one another to get over the wall to where the humans are hiding. I usually lose him in a CGI anthill of women after about half an hour.
Rob is attractive—in a down-the-middle way, like the grown-up version of the most popular guy in high school if he hadn't let himself go in college—but more than that, he's extremely approachable. He manages to convey that he's single, straight, and friendly through what he wears, how he acts, and even how he stands. I studied Rob for months until I had catalogued his charms. then I called a summit of women to help me assemble a guide to approachability. these are our findings.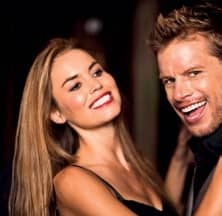 STEP 1:
You can read up to 3 premium stories before you subscribe to Magzter GOLD
Log in, if you are already a subscriber
Get unlimited access to thousands of curated premium stories, newspapers and 5,000+ magazines
READ THE ENTIRE ISSUE
November - December 2019