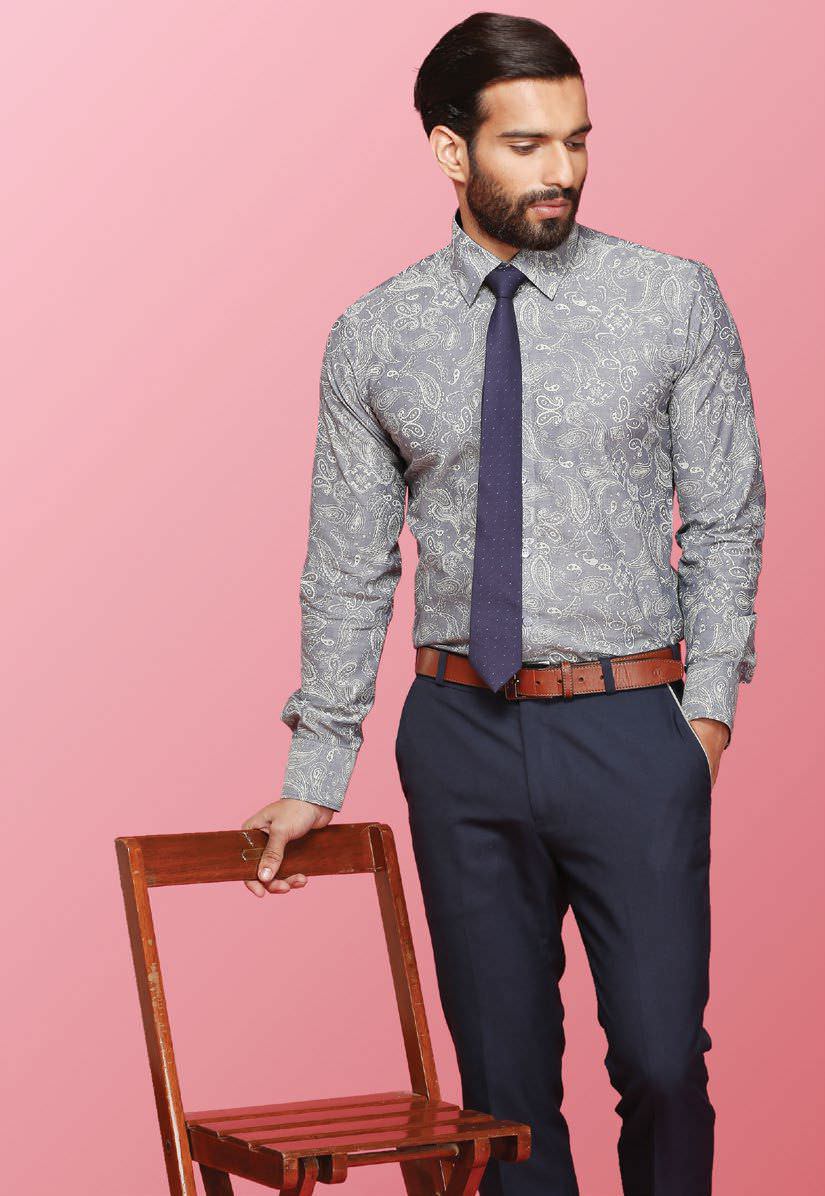 Given the dynamic nature of the fashion industry, even custom fits have undergone a change in their landscape. And catering to this modern universal admiration for tailored clothes, made-to-measure specialists Threads & Shirts are bringing together a combination of fresh fabrics and a meticulous construction process. 'Each customer is unique just like our shirts,' remains deeply engraved the company's motto.
JUST A TOUCH
The fashion house specialises in imparting a personalised touch to the smallest details in the process, making the owning experience distinctively premium. This is initiated by collecting fabrics from the top five mills across the globe in order to ensure the finest quality, according to the company. The mill partners of Threads & Shirts include Turkish Soktas, Irish Linen Burgoyne Club and the popular Raymond mills.
Speaking of which, the customised shirt makers have a diverse assortment of fabrics that could make for quirky casual wear as well as formal evening dress shirts. The fabric range includes cotton, wool and linen; from dobby construction, twill, end to end and broad cloth to chambray, denim, oxford etc. A wide selection from Eqyptian Cotton, Sea Island Cotton to Italian Cotton also helps them ensure the purity of fabric.