Tshego Manche's Planned Surprise
Mamas&Papas
|
Mamas & Papas October 2018
Fashion lover Tshego Manche gives fashion a new look with her style and 'bump'
In the business world, Tshego Manche, aged 29, is the fashion director at La Manche. When you ask around about her, you'll hear the words fun, loving, bubbly, really into all things positive, all for women empowerment, very business-minded and fashionista being thrown around. She on the other hand says she believes in being positive and attracting positive thoughts to attract positive actions, and goes on to add that she believes in kindness in the pureness form, and in aspiring and in family bonds. While many are still basking in the sun, we got a chance to talk to our cover mom to see how her journey has been, and what she hopes the future will bring for her family. This is what she had to say…
TELL US ABOUT LIFE GROWING UP AND HOW IT SHAPED YOU INTO THE WOMAN THAT YOU ARE TODAY?
Growing up, my sister and I got so much love from my parents and family as a whole. Watching my parents work really hard and involving us in their businesses was a strong foundation for my work ethics. Seeing them go through their ups and downs to give us everything we had taught me so much about unconditional love and to get anything you want in life you have to put in extra effort. My parents provided a strong foundation of love, that's why I always say I was born with love to love. All of this shaped me into the woman I am, and I've never been apologetic to show those that I love that I love them.
WHAT DO YOU MISS MOST ABOUT YOUR CHILDHOOD?
The naivety. I miss the child like innocence of believing everything everyone tells you or believing in pure good intent. Unfortunately, experiences teach you otherwise and to have your guard up, but I'm also grateful that experience has taught me forgiveness.
DESCRIBE THE TYPE OF RELATIONSHIP YOU HAVE WITH YOUR PARENTS AND WHAT YOU ADMIRE MOST ABOUT THEM.
My mom and I are best friends, we are personality twins. Most of the time we think the same, react the same to situations and share really good moments together. We are both active and love experiencing life, being positive, sharing a good laugh and just being around family. She is more stern though, she's not as emotional as I am especially when it comes to business which balances us quite well.
My dad and I share a spiritual connection, especially now more than ever as he is embarking on a new journey of becoming a Pastor. We always share philosophical thoughts, Bible verses and talk about life experiences.
LOOKING AT THE LIFE YOU'RE LIVING NOW, WHAT WOULD YOU LIKE TO TELL THE 16 YEAR OLD YOU?
I would tell myself to continue being me, never change for anyone, I would also tell myself that the power of the tongue are manifesting your visions and thoughts. I would definitely tell myself 'you're in for the ride of your life, nothing you ever dreamed about is impossible just as long as you profess it and believe it.'
WHAT LESSONS DID YOU LEARN AS A CHILD THAT YOU STILL APPLY TO YOUR DAILY LIFE TODAY?
Growing up, my sister and I would watch my parents work really hard, losing and gaining things, but they never gave up. Through their actions and behavior I learned to never ever give up, never be discouraged by setbacks rather learn from them more, never be intimated by a closed door but keep knocking and keep going for what I aspire to be.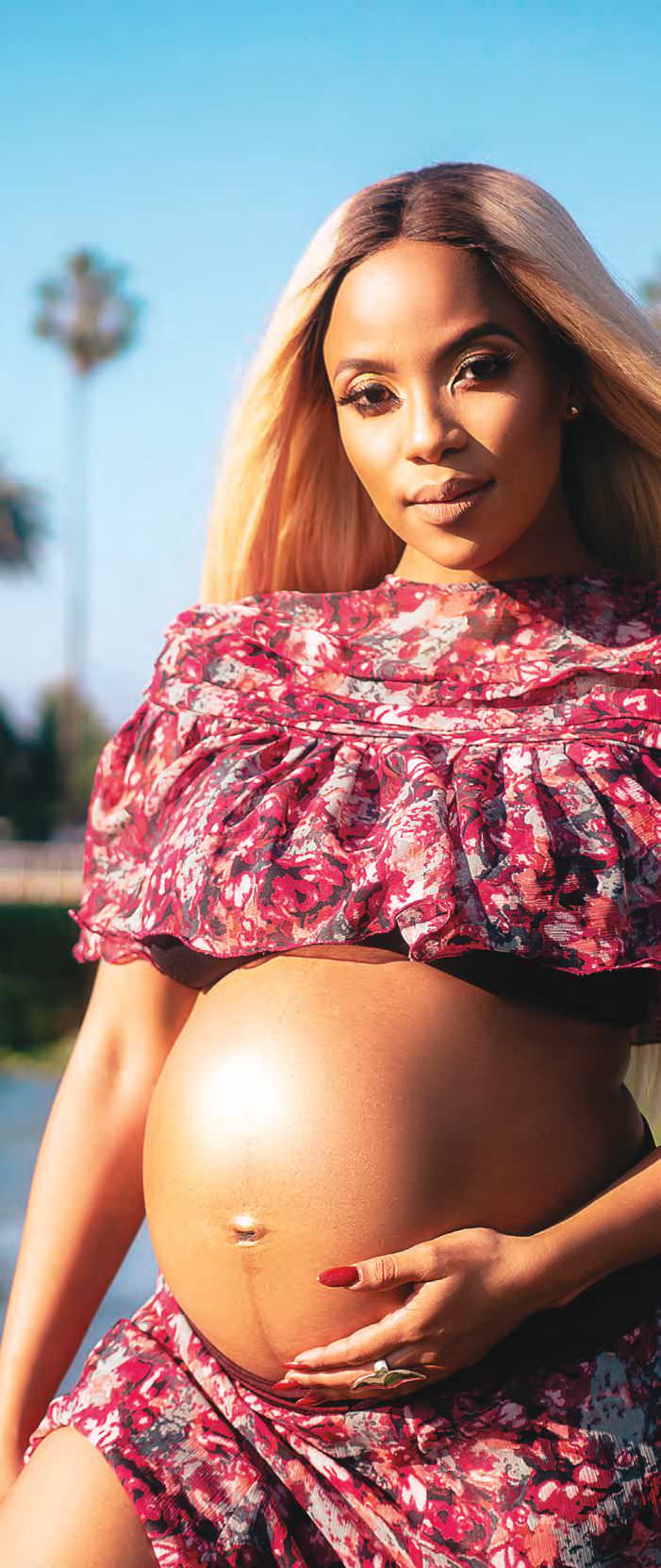 IS THE LIFE YOU'RE LIVING NOW WHAT YOU'VE ALWAYS DREAMT IT TO BE?
You can read up to 3 premium stories before you subscribe to Magzter GOLD
Log in, if you are already a subscriber
Get unlimited access to thousands of curated premium stories, newspapers and 5,000+ magazines
READ THE ENTIRE ISSUE
Mamas & Papas October 2018