Teaching Children Hygiene
Dirt can be fun and kids would agree! However, when it comes to their health, there is no room for compromise. Keeping them safe from illness and disease can be as simple as teaching them the difference between bad and good germs.
Every day illnesses like the common cold, skin infections and even diarrhoea may not be life threatening to the average child, but as they are the most commonly occurring types of infectious disease in South Africa, and according to studies conducted by the Global Hygiene Council Study, they can have far-reaching consequences on your child's life and your family.
THE DANGERS OF REGULAR ILLNESS
A child who misses school regularly will not progress as well as a child who attends school academically or socially. Dr Kelly Gate, 2012 Rural Doctor of the Year recipient from Bethesda Hospital in KwaZulu-Natal, says: "…common illness, which affects a child on a regular basis, can also impinge on their long-term development." Absenteeism, not only in school children but also in adults in the workplace, can have very serious consequences. Parents will need to stay home to take care of their ailing children and regular illness resulting in a sick day every month or so can eventually escalate and add up to negative pressure on the economy.
In addition to sparing your children from having to suffer the symptoms of even a common illness, as well as protecting their education and your career, avoiding illness will also save you money. While booster shots and flu vaccinations are helpful, they can also be costly and unpleasant. Adhering to the few basic hygiene principles, you can limit your family's exposure to harmful bacteria and viruses. According to research conducted by antibacterial soap manufacturer, Lifebuoy, simply washing your hands properly with an antibacterial soap at crucial times – like before handling food or after going to the toilet – can help reduce the chance of contracting bacterial illnesses, particularly diarrhoeal infections, by almost 50%. "Washing hands with soap is an easy, effective and inexpensive way to minimise the risk of spreading germs that cause flu, skin and gut infections," agrees Professor Lucille Blumberg of the National Institute for Communicable Diseases (NICD).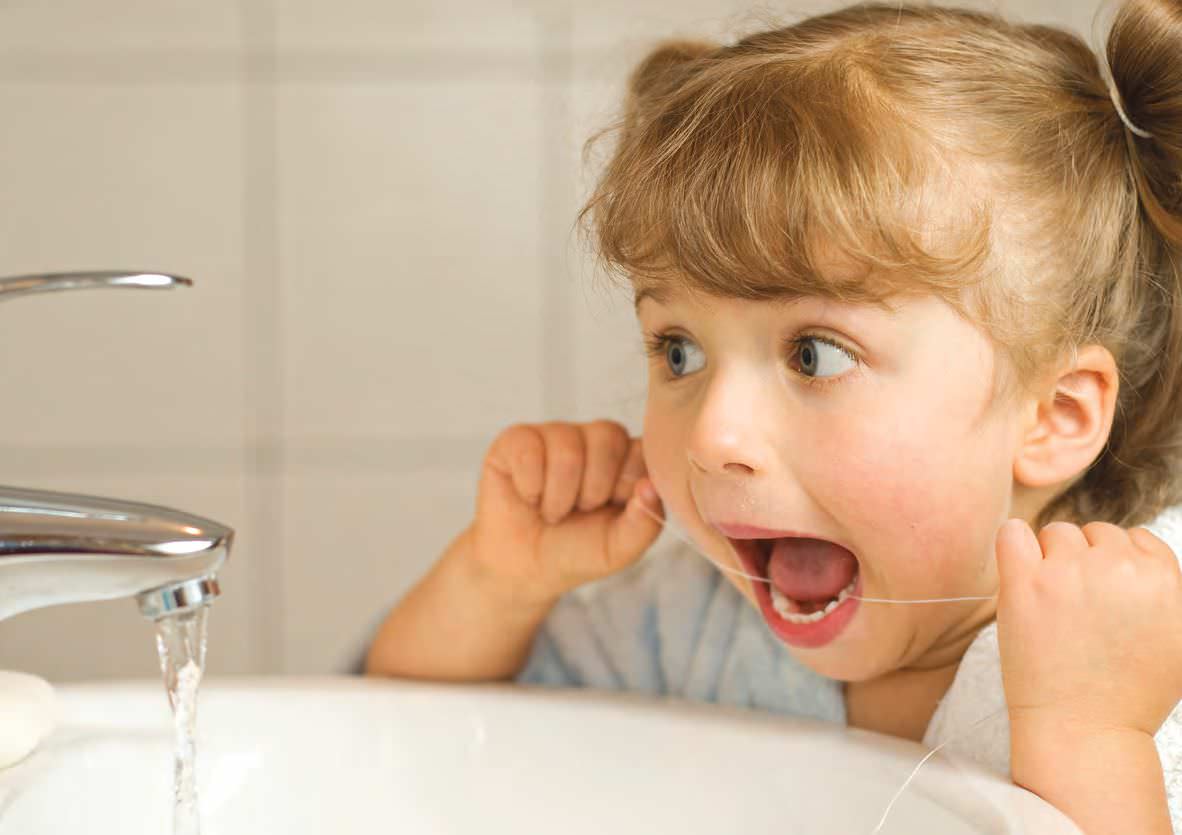 PUBLIC HEALTH TRENDS
What Are Parents' Perceptions?
You can read up to 3 premium stories before you subscribe to Magzter GOLD
Log in, if you are already a subscriber
Get unlimited access to thousands of curated premium stories, newspapers and 5,000+ magazines
READ THE ENTIRE ISSUE
October 2018