Freedom Is Not Free!
MONARCH MAGAZINE
|
Fall 2019: Style Issue
It requires sacrifice, fortitude, courage, and love
Monarch had the pleasure of sitting down with two of the stars of upcoming film HARRIET, Cynthia Erivo & Leslie Odom Jr., to discuss the responsibility and care that went into portraying the iconic figure, as well as their thoughts on the real-life HARRIET TUBMAN's fight for freedom and justice!
MONARCH: How did you get involved with the film HARRIET?
CYNTHIA ERIVO: Debra Martin Chase and Daniela Taplin Lundberg came to see me in The Color Purple on Broadway (I didn't know they were in the audience). I met with Debra the following day. She told me about the script and asked if I would consider doing the role.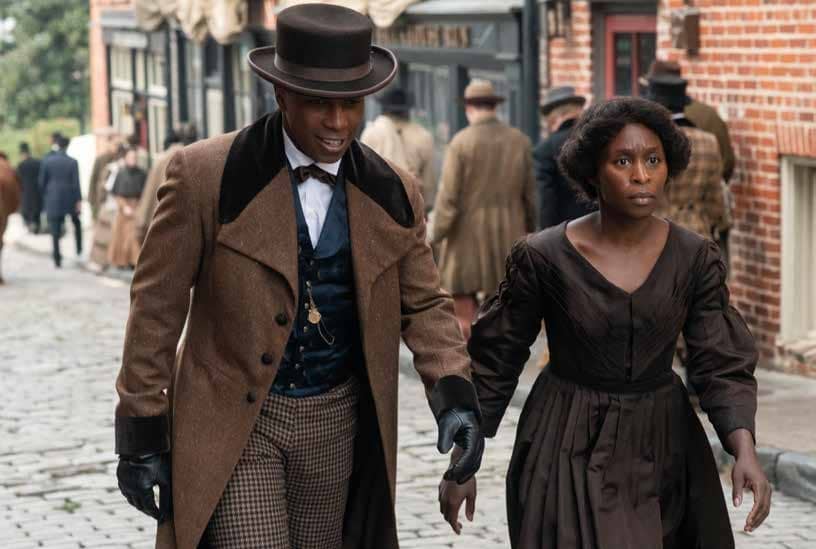 LESLIE ODOM Jr: My friend Cynthia Erivo asked me to read the script. A short time later I sat down with Debra Martin-Chase. She also mentioned there was interest in me for the role of William. I'm so glad it was me that they chose.
MONARCH: These are major historic portrayals. Were you intimidated by the prospect of playing these characters?
CYNTHIA ERIVO: No. I was excited and honored and felt a responsibility to tell the story the best way possible.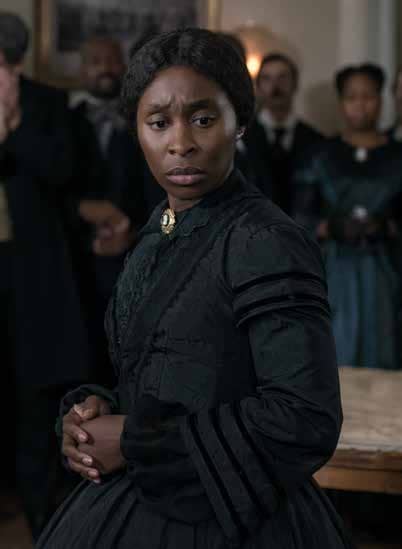 LESLIE ODOM Jr: Of course. But the task before me obviously pales in comparison to the obstacles our real-life superheroes faced. All I had to do was be "brave" enough to open and my mouth and extol the hard-won victories of Ms. Tubman and Mr. Still.
MONARCH: How did the two of you prepare for your roles?
CYNTHIA ERIVO: Extensive research, physical training, and constant conversation with Kasi [director Kasi Lemmons].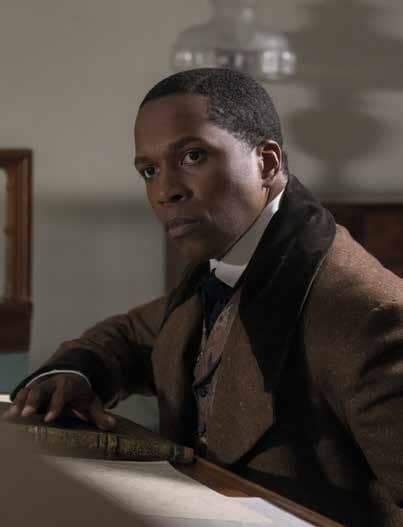 LESLIE ODOM Jr: I read everything I could get my hands on before I was called to set. I continued to read even after we wrapped it. William was prolific in his writing.
MONARCH: How much did you know about Harriet Tubman going into the project?
CYNTHIA ERIVO: I knew as much as most people know—the broad strokes but not the details.
MONARCH: How much did you know about William Still before this project?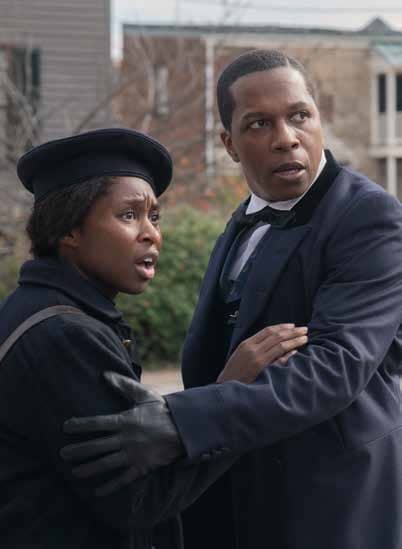 You can read up to 3 premium stories before you subscribe to Magzter GOLD
Log in, if you are already a subscriber
Get unlimited access to thousands of curated premium stories, newspapers and 5,000+ magazines
READ THE ENTIRE ISSUE
Fall 2019: Style Issue