Rich Pickings
Lodestars Anthology
|
Issue 13
Revelling in the trams, tipples and theatrics of lakeside Zürich.
The Kronenhalle Bar is a room of such quality it feels sculpted, home to such art that it might be a gallery, site of such exquisite mixology that drinkers sit in silent ecstasy. A parallel dimension of joy, Kronenhalle is accessed through a solid but inconspicuous door on Rämistrasse, beyond which works by Miró, Picasso and Rauschenberg hang on green baize walls. Red marble tables with Giacomettidesigned bases, Moroccan leather benches and a ceiling of swirling teak; it's very Bond.
At the center of it all stands Christian Heiss, debonair barman supreme. "You must be happy," he told my enamoured companion and me. "It's the only way you can enjoy your job, make other people happy, make your team happy."
He then set to making us drinks with the hypnotic grace of a master magician. Shortly after, happiness ensued with the arrival of two top-end cocktails which struck our pleasure centers like luxury lightning. A Vango - a fabulous fusion of El Dorado rum, Sherry PX, Port wine and Vango Bitters, which glowed deep amber and tasted divine - and a classic Whisky Sour (although he modestly claimed, when pressed, that yes, he knew how to make tens of excellent variants). Both drinks were utter delights, ushering in the perfect state of bliss to address oneself to a Matisse.
Outside the trams click past. The night before I'd been overtaken by a single mysterious, low-lit carriage which circled the city, a restaurant car serving fine food before an ever-spooling view of Zürich. From early November to the end of February, a fondue streetcar trundles from Bellevue along the river, past Paradeplatz, through Gothic and Baroque quarters, garlanded squares, over the Quaibrücke bridge - below which the Limmat streams north from Lake Zürich - and round to clack beneath the Romanesque towers of Grossmünster. In other seasons sushi and Ticinese take to the rails. My hot tip is the Apero tram of finest cold cuts and ace Swiss wines - viva twilight vino charcuterie scootery!
At the head of the lake is Baur au Lac, zurich's most magnificent hotel: a grand villa set in its own landscaped park. Opened in 1844 by Johannes Baur, an Austrian, Baur au Lac was originally viewed with consternation, having been built outside the city walls - apparently a crazy thing to have done.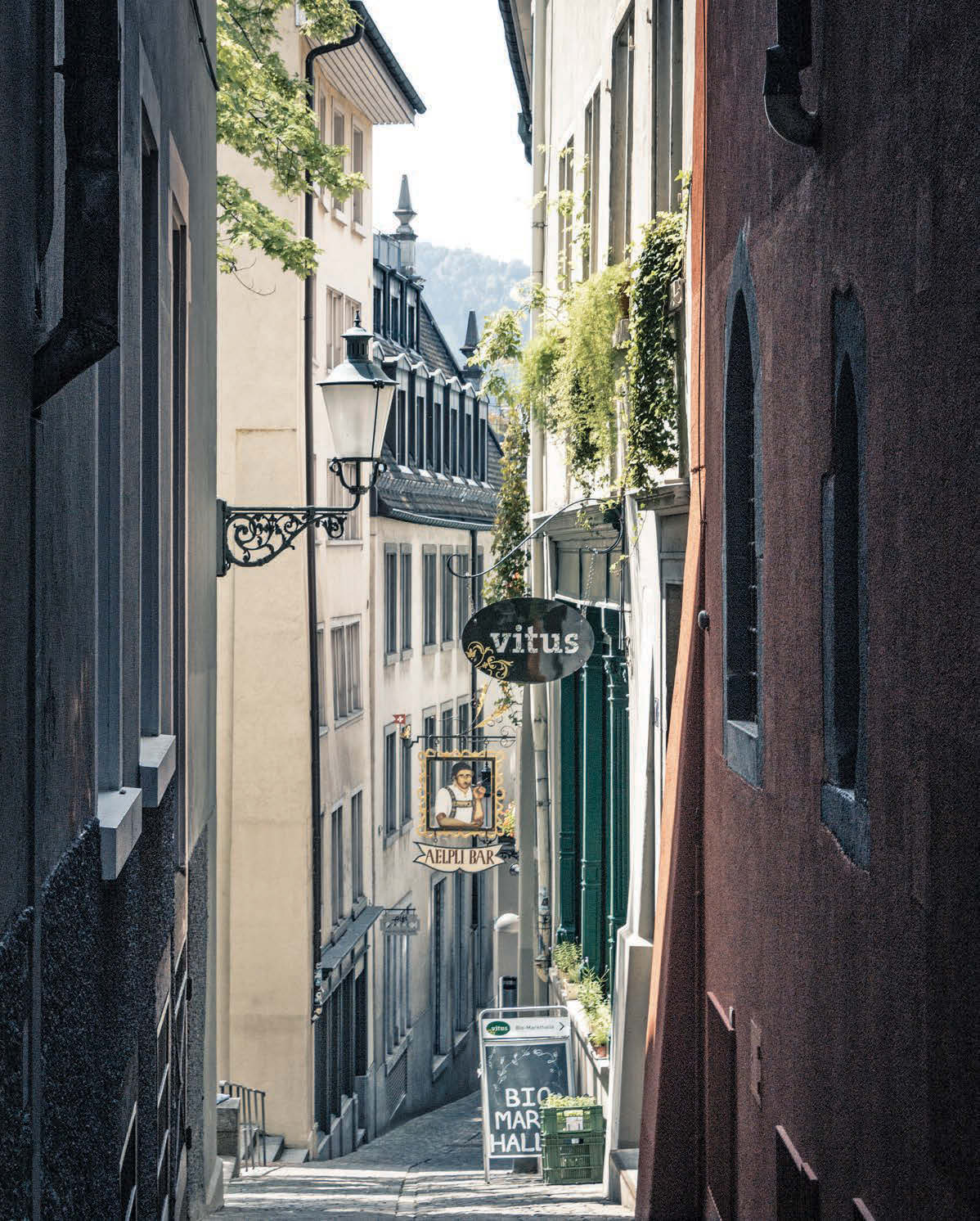 You can read up to 3 premium stories before you subscribe to Magzter GOLD
Log in, if you are already a subscriber
Get unlimited access to thousands of curated premium stories, newspapers and 5,000+ magazines
READ THE ENTIRE ISSUE
Issue 13