Over The Alps By Balloon
Lodestars Anthology
|
Issue 13
Up, up and away - in pursuit of adventure at the greatest of heights.
We launch the balloon pre-dawn from an obscure airfield in the petite Swiss city of Villeneuve, just beside Lake Geneva. I do not feel the moment we depart Earth. Our rise doesn't coincide with the burst of flame overhead. Rather, it's like call and response. The ground retreats… fast… then faster.
There are four of us in the basket. Laurent Sciboz and Yannick Serex, both members of the Swiss ballooning team that shattered the world record for the longest continuous hydrogen balloon flight during the 2017 America's Challenge Race. The third pilot, Louisa, is Yannick's former student, a 28-year-old competitive balloonist (she's so good, Yannick told me, that a notable balloon-maker had built a beautiful red gas balloon for her). And me, an American traveler who'd jumped aboard a vessel the size of a bathtub with three strangers because she loves chasing horizons.
Laurent shines his headlamp onto the treetops, cautioning about branches and power lines, but they quickly vanish into the splatter of human luminance. Still just this side of dawn, Earth remains indigo and black, interrupted only by miniature street lamps, the soft sheen atop the lake and the flame from our burner. We climb a little higher and the valley flattens, losing dimensions. Large details become fine and precious. The brightening twilight reveals a perfect oil painting of minute buildings and teeny-tiny cars.
We pause our ascent, hovering relatively low. traffic begins to rustle the roadways. We've been aloft a half-hour but the clocks have relinquished their relevance. We remain connected to civilization by the whir of highway traffic and connected to earth by the scent of loam and water.
Operating with headlamps switched red so our night vision remains pure, Louisa tends the burners while Yannick unclips his pack from the exterior of the basket and pulls out a red snowsuit into which I'm bundled. I am going to be glad for the down-filled layer when we get above the mountains, Yannick informs me. A beat: "Above the mountains?" When I'd swung my leg over the edge of the basket, I'd imagined this would be a short tourist trip.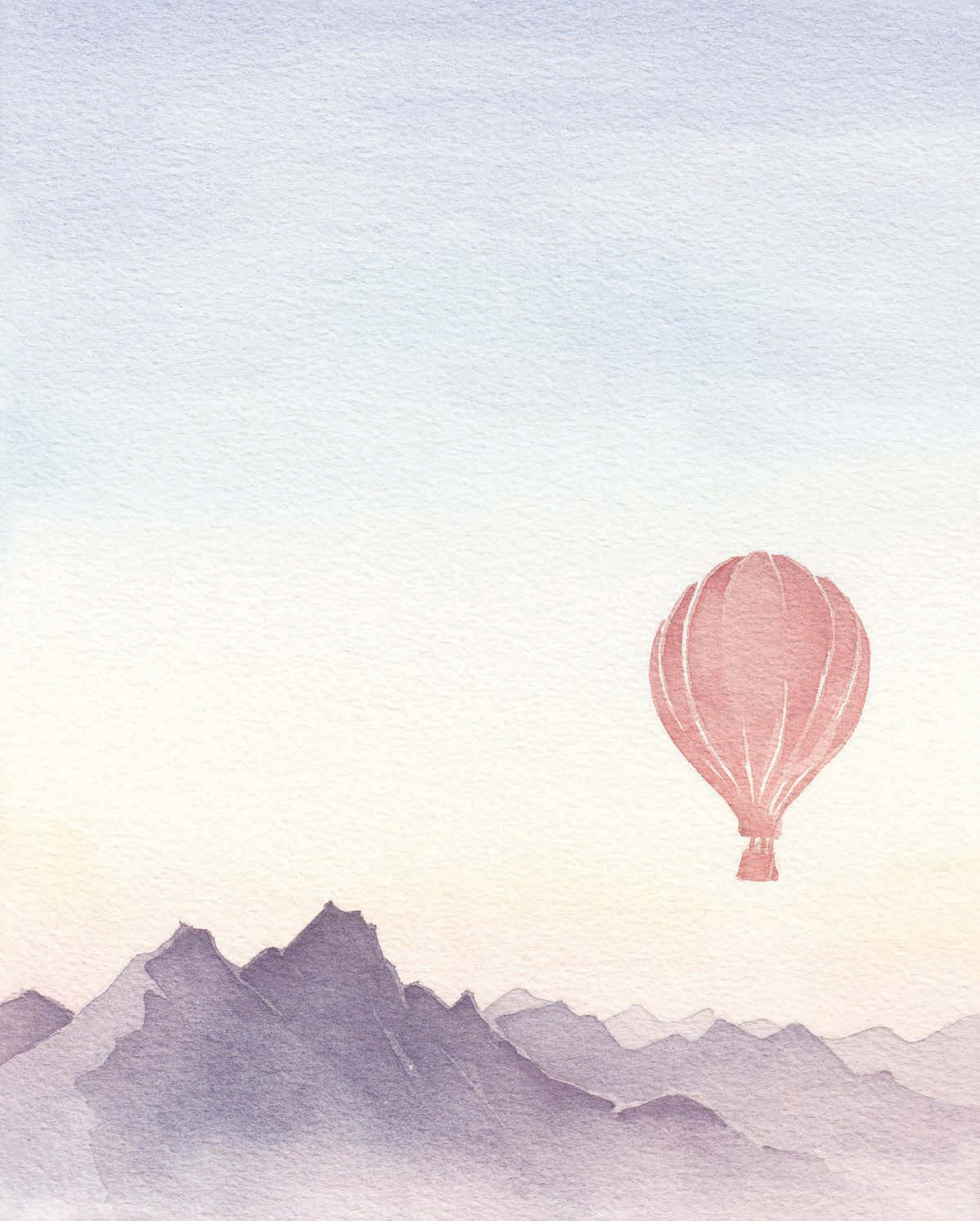 Yannick studies the terrain below and sends a wad of spit over the rail. "Did you see someone you don't like?" I ask. Laurent lifts his face from his camera; "No, he's measuring the direction of the wind to see if we can kiss the lake."
"Just a little kiss," Yannick smooches the air. "Un bec from the bottom of the basket." In winter, he's been known to skate the bottom of the basket along the frozen surface. Sometimes, he brings the basket down hard and fast to see if he can crack the ice before lifting off again.
You can read up to 3 premium stories before you subscribe to Magzter GOLD
Log in, if you are already a subscriber
Get unlimited access to thousands of curated premium stories, newspapers and 5,000+ magazines
READ THE ENTIRE ISSUE
Issue 13