Puppy days are keeping Derek busy
We are in danger of turning into "that couple with that black and white dog". Derek James gives us an update on life with Bertie, the Tibetan terror, sorry, terrier.
Bertie is now a handsome 14-month-old chap; we feel 10 years older since he arrived last year.
Several pairs of glasses, goodness knows how many socks, gloves, papers, pens, pencils, tissues (a favourite), even a credit card. The boy Bertie loves to chew them all, and when you shout "NO!" and "DROP" he hides under the kitchen table where he is just out of reach.
And then comes the ritual when we take him – or rather he takes us – out for walks.
There are a couple of places near to where we live where he can have a good run and how he loves to play with other dogs. To say Bertie is a friendly little fellow is something of an understatement. He loves romping about with canine chums and (we are still trying to stop this) jumping up at other people. Not so good with messy paws.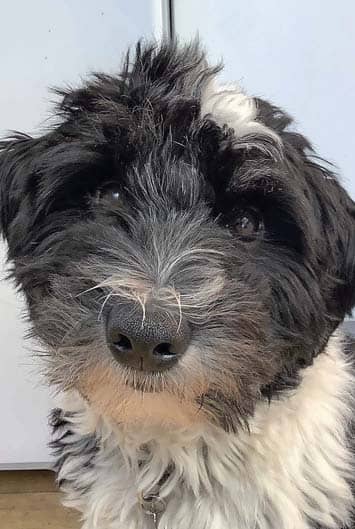 You can read up to 3 premium stories before you subscribe to Magzter GOLD
Log in, if you are already a subscriber
Get unlimited access to thousands of curated premium stories, newspapers and 5,000+ magazines
READ THE ENTIRE ISSUE
April 2020