Cheers to the wonderful breweries past and present of Norfolk and Suffolk
Let's Talk|December 2019
Cheers! All the best! Here's looking at you! Bungho! Join Derek James on a journey into the breweries of Norfolk and Suffolk for the latest in our Working Lives series.
Sixty years ago there were more than 350 breweries scattered across the country providing thousands of jobs for men and women. And some household names across Norfolk and Suffolk which produced, and some still are producing, some of the finest beers in the land.
Inside these landmark breweries were people doing all kinds of work. From office workers to engineers, and from draymen to coopers, they played a leading role in community life with the beer barons who ran them often stepping into civic life.
Tollymache and Cobbold in Suffolk, Bullards and Steward & Patteson in Norfolk plus many others.
While some of the big names have gone, we in East Anglia are fortunate to have some wonderful breweries making fine tipples, such as Greene King at Bury St Edmunds and Adnams of Southwold.
Not forgetting Lacons, on the coast and now re-launched, Woodfordes in the Norfolk Broads, and many other smaller ones.
Is the beer better than it used to be? Well, it's all a question of taste.
Today the trendy word 'craft' tends to be used rather a lot and some of the names of the beers raise a smile along with a glass.
And for those looking back on the 'good old days' with affection, who remembers Watney's Starlight or Tolly's Husky lager?
Of course, it's a personal opinion but I have never forgotten the taste. They were awful!
Even John "Johnny" Cobbold was exceptionally rude about Husky, describing it as tasting like ... dog's wee wee – not his exact words!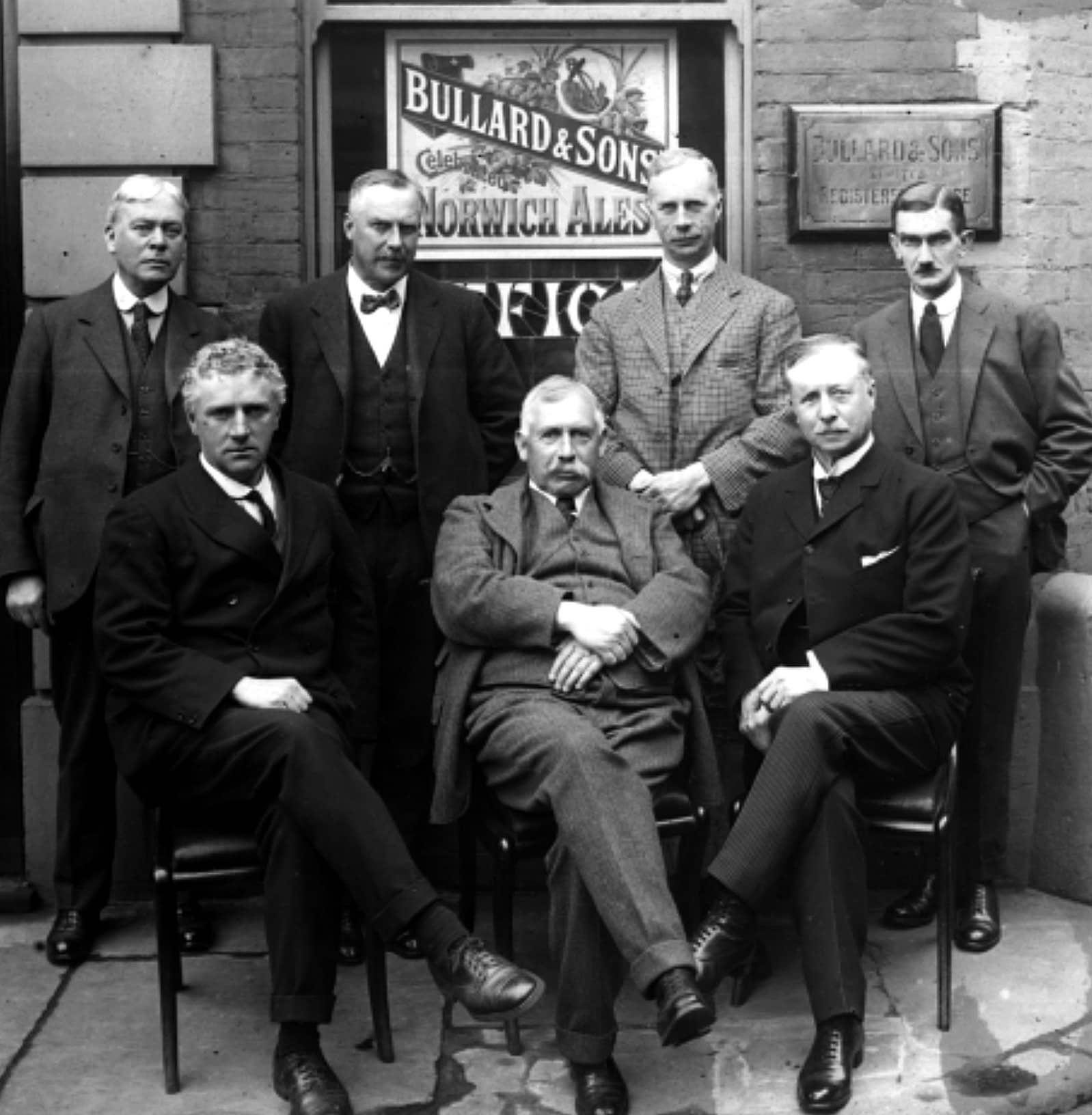 You can read up to 3 premium stories before you subscribe to Magzter GOLD
Log in, if you are already a subscriber
Get unlimited access to thousands of curated premium stories and 5,000+ magazines
READ THE ENTIRE ISSUE
December 2019