AN IDIOT IN THE BUSH
Knives Illustrated
|
September - October 2020
TALES OF AN EVERYDAY JOE BUSHCRAFTING THROUGH THE AUSTRALIAN WILD
"AM I THE ONLY KNIFE GUY WHO, WHEN I GO CAMPING IN A MORE TRADITIONAL SENSE, COMES AWAY THINKING, 'IT WAS FUN, BUT I THOUGHT THERE'D BE MORE KNIFE!'"
I truly hope there is a proper bushcrafter contributing to this issue of Knives Illustrated. You, dear reader, deserve more than me. What a skilled bushman can offer you are tales of knifed conquests of adversity and triumphs of the minimalist ideal. A skilled bushman's reflections can give you something to aspire to. Abundant skilled voices are out there; at the forefront of my mind is Mike McQuarrie, a.k.a. MCQ Bushcraft on YouTube, whose well-filmed and calmly spoken films provide fuel and ambition for those who look at the bushcraft knife and feel an itch to really use it as a tool rather than to want it as an object. I feel that same itch—the itch to escape the generic modern life and dirty my hands and blades in earnest rather than in theory. This article you're reading, however, is a true story of failure, of how every time I reach to scratch that itch, I find myself reminded of what all our mothers told us: that often scratching an itch makes it worse. Nonetheless, my account speaks in more general terms of some less conventional ways that people can enjoy a knife.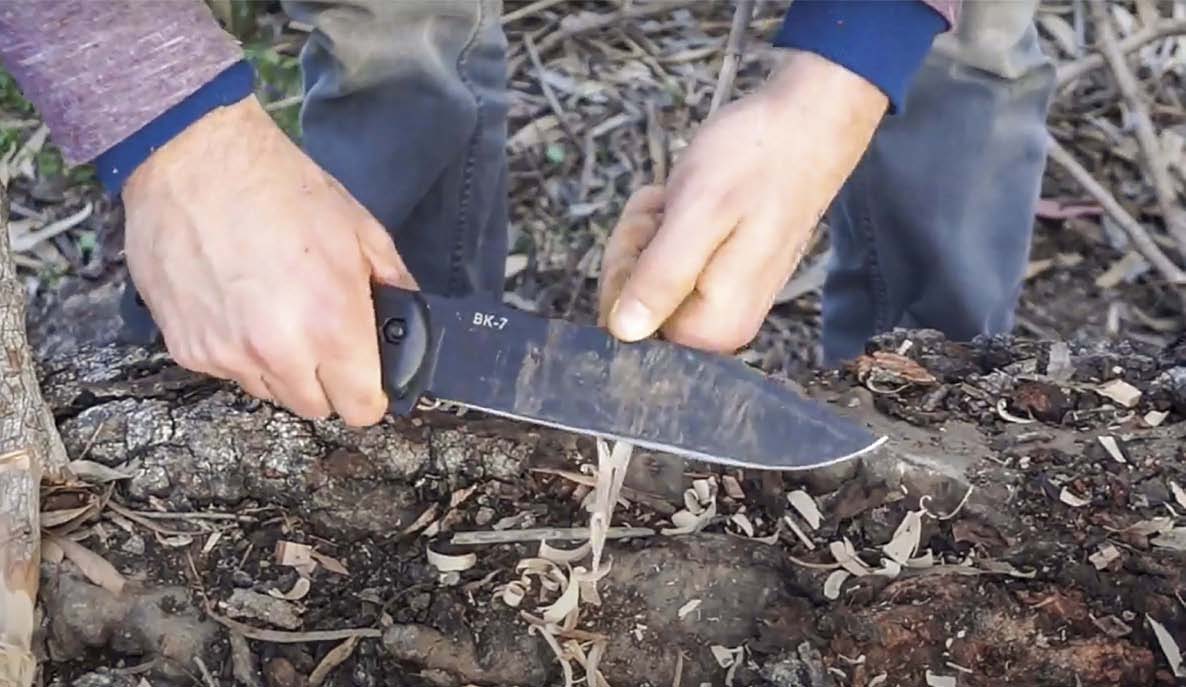 When it comes to bushcraft, I have no credentials, though I do have a YouTube channel. It is moderately successful for my very specific niche interest—a knife fan channel with steel discussion and occasional satire of the industry. It's successful to the point that when I stop making videos for a while, I get a few messages asking when my next video is.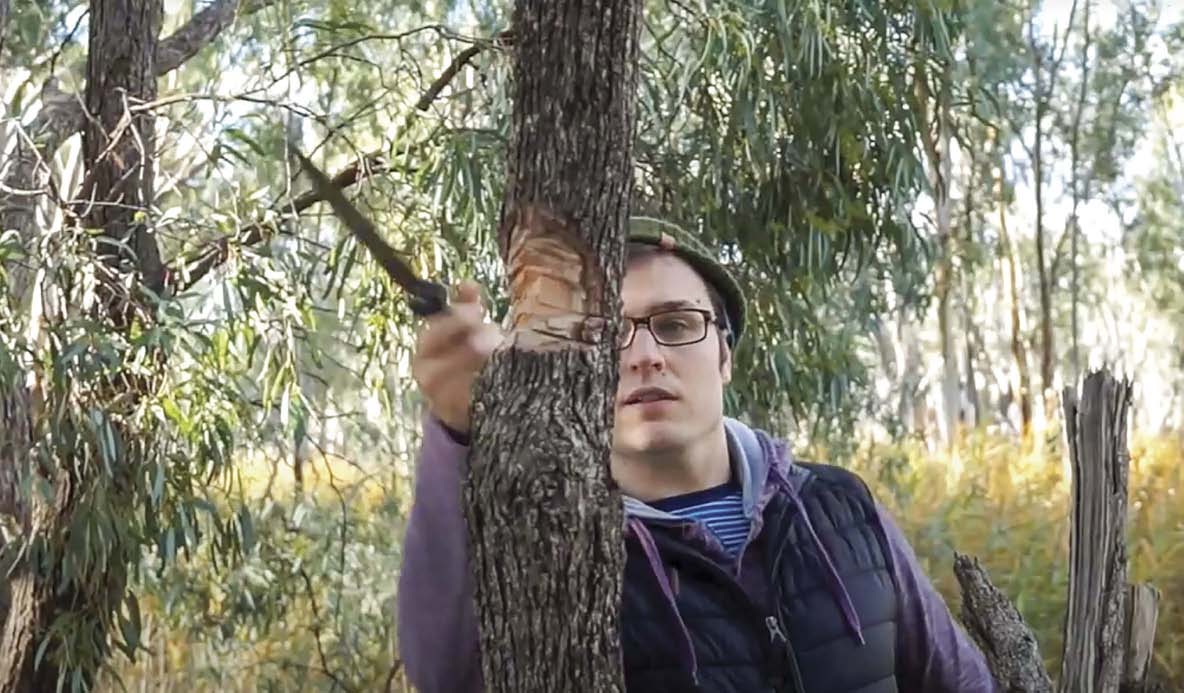 But should you look to me about bushcraft? No, not as anything other than as a possible contemporary, a weekend warrior or average Joe being given a voice for a day to speak on my experiences and views. Or as a cautionary tale, if you like.
The Preconceptions
The thing is, I went out into the Australian wilderness with my idea of what bushcraft was. Let's discuss where I built that preconception. In brutal hindsight, I would estimate my knowledge of and assumptions about bushcraft stemmed from two sources: First, I received smaller but fairly nutritious doses of information from a couple of fairly non-controversial well-regarded TV experts, Ray Mears and Cody Lundin.
You can read up to 3 premium stories before you subscribe to Magzter GOLD
Log in, if you are already a subscriber
Get unlimited access to thousands of curated premium stories, newspapers and 5,000+ magazines
READ THE ENTIRE ISSUE
September - October 2020