Sent Down Under
They were petty Kent criminals, sentenced to transportation to New South Wales, who became 'Australian royalty' as part of the 'First Fleet'
Two hundred years ago, life was very unbalanced between the rich and poor, many of the latter group having to steal to keep their families in food.
By the late 1700s crime in Britain was rife. Jails were filling up and the empire-building authorities cottoned on to the idea that they could not only empty their prisons but also populate a new colony, which Captain Cook had claimed for Britain during his 1770 voyage to the Pacific.
On 6 December 1785 orders were issued for a penal colony to be set up in New South Wales. On 13 May 1787 the so-called 'First Fleet' of 11 ships, carrying the first batch of 1,400 convicts – those sentenced at their trials to transportation instead of imprisonment – left Portsmouth bound for Botany Bay.
It is not known how many convicts Kent provided of the 136,000 men and 25,000 women transported to Australia in the 80 years since the First Fleet left Portsmouth in May 1787.
One we do know of, however, was 18-year-old labourer James Richardson who faced Kent's Lent Assizes in Maidstone in 1785 charged with 'stealing ¼ of an ounce of Tobacco of the value of one halfpenny [33p today].'
A minor crime, but Richardson later returned to the byways with William White, James Frost and '3 offensive Weapons called Bayonets,' noted Marjorie Tipping in Convicts Unbound, robbing Isaac Harvey in a 'forcible and violent manner.'
Accompanying Richardson on this gruelling eight-month voyage of rolling seas, cramped conditions and seasickness were at least 29 other convicts from Kent, all tried in Maidstone.
They included two women, Elizabeth Bird (later Betty Eccles) and 60-year-old Mary Love, who was convicted with Bird of receiving stolen goods.
Whatever happened to them in Australia, there is no doubt that all 30 of these Kent convicts are thought of today by their descendants as 'Australian royalty' for the distinction of having been in the First Fleet.
In those days you could hang for stealing property valued at £1 (say £100 today), but the death sentence was often commuted to transportation. The usual term was seven years, women being assigned as servants, men sent to farm.
Kent butcher Daniel Anchor, 32, tried selling a forged £1 note in 1802. Sentenced to life, his wife Fanny went with him on HMS Calcutta and at Port Phillip, Victoria he worked as a butcher, tried to escape and was captured.
Tipping wrote that Fanny became the 'mistress of the Deputy Commissary-General, Leonard Fosbrook,' soon 'had some stock, a son and six fowls' and was 'used as an accomplice in some of his fraudulent dealings, which she was tried for in 1813.'
Fosbrook, too, was sacked for fraud and sailed back with her and child to live in Hammersmith, Daniel moving to Hobart, with someone else's wife.
'Crener was transported for stealing a knife, six halfpennies, a handkerchief and a pair of gloves'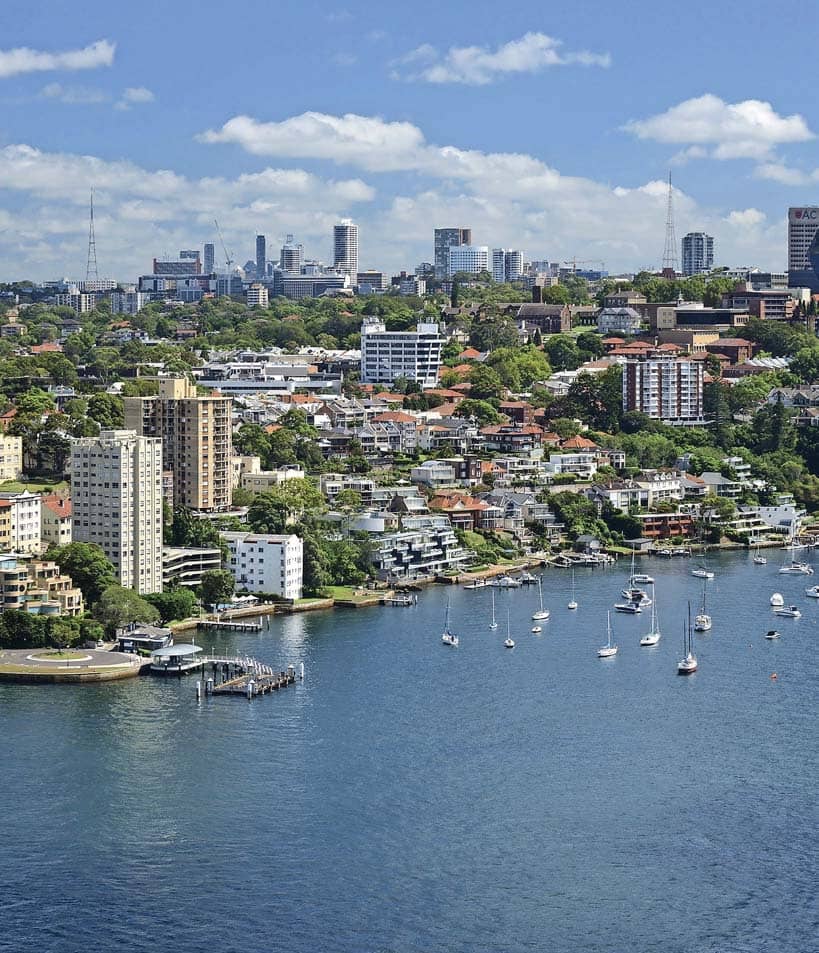 In 1803, shoemaker Francis Cobb, 35, from the parish of St Martins, Canterbury was transported for stealing leather; 19-year-old labourer John Aylmer 'for breaking open a dwellinghouse in Bredgar' and labourer Michael Crener, 52, for assaulting and robbing a man in Blue Town, Minster – his haul a knife, six halfpennies, a handkerchief and a pair of gloves.
You can read up to 3 premium stories before you subscribe to Magzter GOLD
Log in, if you are already a subscriber
Get unlimited access to thousands of curated premium stories, newspapers and 5,000+ magazines
READ THE ENTIRE ISSUE
September 2020