Mick Never Forgets Dartford
Kent Life|July 2020
Sir Mick Jagger on his Dartford roots, his lifelong buddy Keith Richards and why fans still flock to stand on Platform Two of the local train station
Dartford is famous all over the world and tourists flock to see the local school, the railway station and the streets that were once trodden by two of the most famous feet in the history of music.
The owner of those feet never forgets where he came from and proudly talks about Dartford in many of his worldwide interviews. That man is Sir Mick Jagger, need we say more?
Of course, Mick is not alone in his Darford origins and his international fame. His long-term pal and fellow Rolling Stone Keith Richards also still flies the flag for his home town and county, but since Mick is in constant demand for interviews, it is his voice which is heard the most and he has never failed to give credit to his roots.
"Keith and I knew each other at Wentworth Primary School and lived near each other in Dartford. I was with my Mum and Dad in Denver Road and Keith was in Chastilian Road so we were just round the corner from each other.
"We didn't really have that much in common, but we were classmates and used to play together. Even in the early days we didn't particularly like the same music.
"I remember that Keith was into cowboys and he was a big fan of Roy Rogers because he played the guitar. I was more into Glen Miller and that kind of stuff because that was what was on the radio when I was growing up.
"We came from different backgrounds. My Dad was a PE teacher and a fitness expert who trained me as a kid. I had to do loads of exercises every day. You get used to that kind of thing but there were times I hated it. Thinking back he did me a favour in many ways because touring really takes it out of you if you are not fit.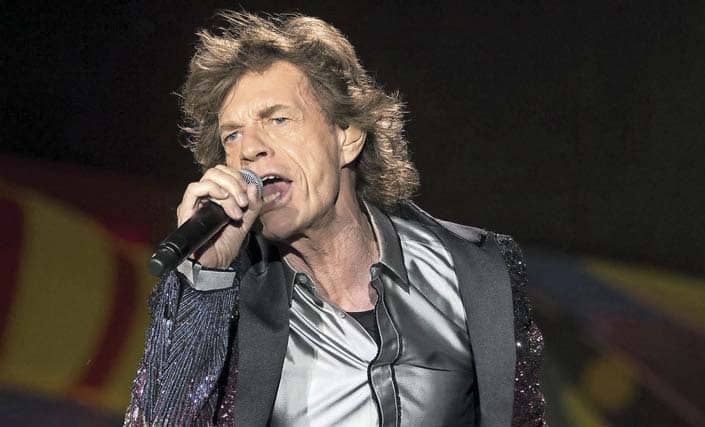 You can read up to 3 premium stories before you subscribe to Magzter GOLD
Log in, if you are already a subscriber
Get unlimited access to thousands of curated premium stories and 5,000+ magazines
READ THE ENTIRE ISSUE
July 2020