Heart of oak
The original trees that gave this popular town its name are long gone, but it still has a heart of oak. Take a closer look at superb Sevenoaks
HISTORY
If you're wondering where the name comes from, it's believed that back when the land belonged to the Great Manor of Oxted, a tiny Saxon chapel was built within what is now Knole Park – near to the 'seven oaks'.
Later, in the 13th century, it became an important route where the roads from Dartford and London merged as they headed through the Weald to the coast. As such, it became an obvious place for a market and the town grew up around it.
Although the original oaks were lost long ago, the trees have become part of the town's identity. From a new group of oaks at The Vine cricket ground to pub names and a town sign featuring acorns, you're never far from a reference in Sevenoaks.
Some of the town's oldest buildings are part of Sevenoaks School. Thought to be the oldest secular school in England, it was founded in 1432. Nearby is St Nicholas Church, where the poet John Donne was rector between 1616 and 1631.
But these historic landmarks pale into insignificance compared to the jewel in the town's crown. Right at the heart of Sevenoaks is Knole. Built at the centre of an ancient royal deer park, the house dates from 1455 and is said to have as many rooms as there are days in the year.
Owned by Archbishops and a favourite haunt of keen hunter Henry VIII, it was sold to Thomas Sackville in 1604 and remains in the hands of his descendants today – although it is managed by the National Trust.
An extensive restoration project a few years ago has opened much more of the building up to the public, as well as uncovering artefacts from within the ancient walls and floors.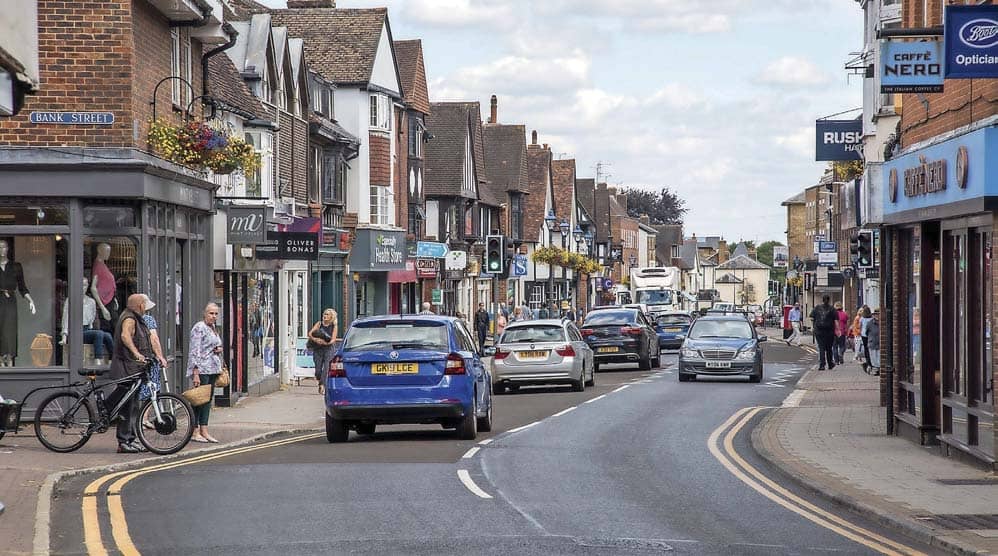 BEST BITS
This summer, like never before, we've been looking for outdoors things to do, whether that's shopping at a local Farmers' Market, enjoying a picnic with family and friends, or walking through our wonderful countryside. Luckily, Sevenoaks has it all.
You can read up to 3 premium stories before you subscribe to Magzter GOLD
Log in, if you are already a subscriber
Get unlimited access to thousands of curated premium stories, newspapers and 5,000+ magazines
READ THE ENTIRE ISSUE
September 2020