Growth market
Kent Life|July 2020
Now more than ever we need to recognise, continue to support and celebrate the superb work undertaken by Kent's farmers and growers
Food and the availability of it is something that has been taken for granted in this country ever since Second World War rationing was abolished in the mid-1950s.
We got some idea of what it was like being unable to buy whatever we wanted, whenever we wanted it, when retailers imposed rationing to control the panic buying that resulted from Covid-19.
Who would have thought shelves would be stripped bare of baked beans, dry pasta, UHT milk and loo paper? Stock-piled salad leaves, vegetables, fruit and other fresh produce ended up uneaten and wasted.
Meanwhile, those shoppers who followed government and industry guidelines by showing restraint found themselves with near-bare cupboards. With so many people working from home or furloughed, home baking shot up the charts and suddenly it was impossible to buy a bag of flour.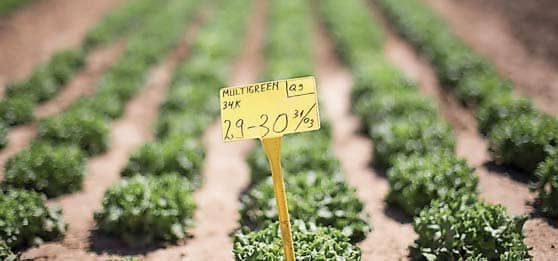 The retail industry, ceasing to rely on customers' commonsense, took a firm stance and imposed rationing structures designed to help shoppers – including those with priority status: the disabled, the elderly, NHS staff and others working in essential frontline industries.
Things have not returned to the normal 'before Covid' days but the fear that drove panic buying has subsided. Retailers, both the multiples and independents, are doing a wonderful job and deserve our praise and appreciation.
But however professional and committed they are, retailers depend on the strength of the supply chain. Our farmers and growers currently produce something like 60 per cent of the food consumed in this country; the remainder is imported.
At the current time we do not know with any degree of certainty how food imports will be affected by Brexit. We don't know how Covid-19-related issues will affect farming in the countries from which we import food.
We don't know exactly where, nor how much, climate change will impact on food production globally, including in countries among our major suppliers.
In September 2019, following the UN Intergovernmental Panel on Climate Change (IPCC) meeting in Geneva, a special report highlighted how rising temperatures are increasing pressures on fertile soils and encouraging desertification.
Another UN report estimated global population will increase to 10 billion by 2050 (from the current 7.8 billion). The UK's population is projected to exceed 70 million by 2031, increasing to 72.4 million by mid-2043.
You can read up to 3 premium stories before you subscribe to Magzter GOLD
Log in, if you are already a subscriber
Get unlimited access to thousands of curated premium stories and 5,000+ magazines
READ THE ENTIRE ISSUE
July 2020