Where ideas & skill meet
Hertfordshire Life
|
May 2020
Connecting Henry Moore, James Bond and the Prince of Wales, Hertfordshire sculptor Derek Howarth has forged a singular career
In the mid-Sixties, Derek Howarth landed perhaps the best job for a young British sculptor at the time, assisting Henry Moore at his studio in the secluded Herts village of Perry Green. Mr Moore, as his assistants were expected to call him (though Derek was eventually invited to call him Henry), was an elderly man by then and, just like the Renaissance masters, used assistants to do the physical work of realising his semi-abstract monumental bronze sculptures.
And they were assistants, not students – expected to find solutions by drawing on their creative knowledge (Derek, born in Cheshire, had studied sculpture at Manchester College of Art and Design). On one occasion, Moore asked Derek to drill and mount a series of knuckle-sized bronzes. 'I asked him if he had a pillar drill,' he recalls. 'He just looked at me and asked, "Did Michelangelo have a pillar drill?".'
This left Derek with a problem, as putting the bronzes in a vice could damage the patina. In the end, he used laths and a mould of clay and plaster to protect them while they were held firm and drilled. When Moore asked him how he'd solved the problem, Derek told him, 'You'll have to ask Michelangelo'.
A new material
A new phase of Derek's career began with his discovery of polystyrene. It was being used in small ways to make objects, but he saw its possibilities as a light, versatile material for large pieces and introduced it to Moore.
'Moore looked at me and said, "Did Michelangelo have a pillar drill?"'
Derek studied the manufacturing process of stringing together, or polymerizing, styrene, a building block chemical which he describes as 'like packing 18 policemen into a phone box'. He had to largely invent his own techniques to apply it to sculpture though.
'A lot of it came from the building industry, and the equipment was cobbled together. Eventually, I managed to create a varyac (a variable transformer) that would take the voltage needed.' Polystyrene is very light, but Derek came up with processes for making the surface hard and able to be painted. 'Jaws would drop when people saw it. They'd say, "I always wanted to know what you did with ceiling tiles".'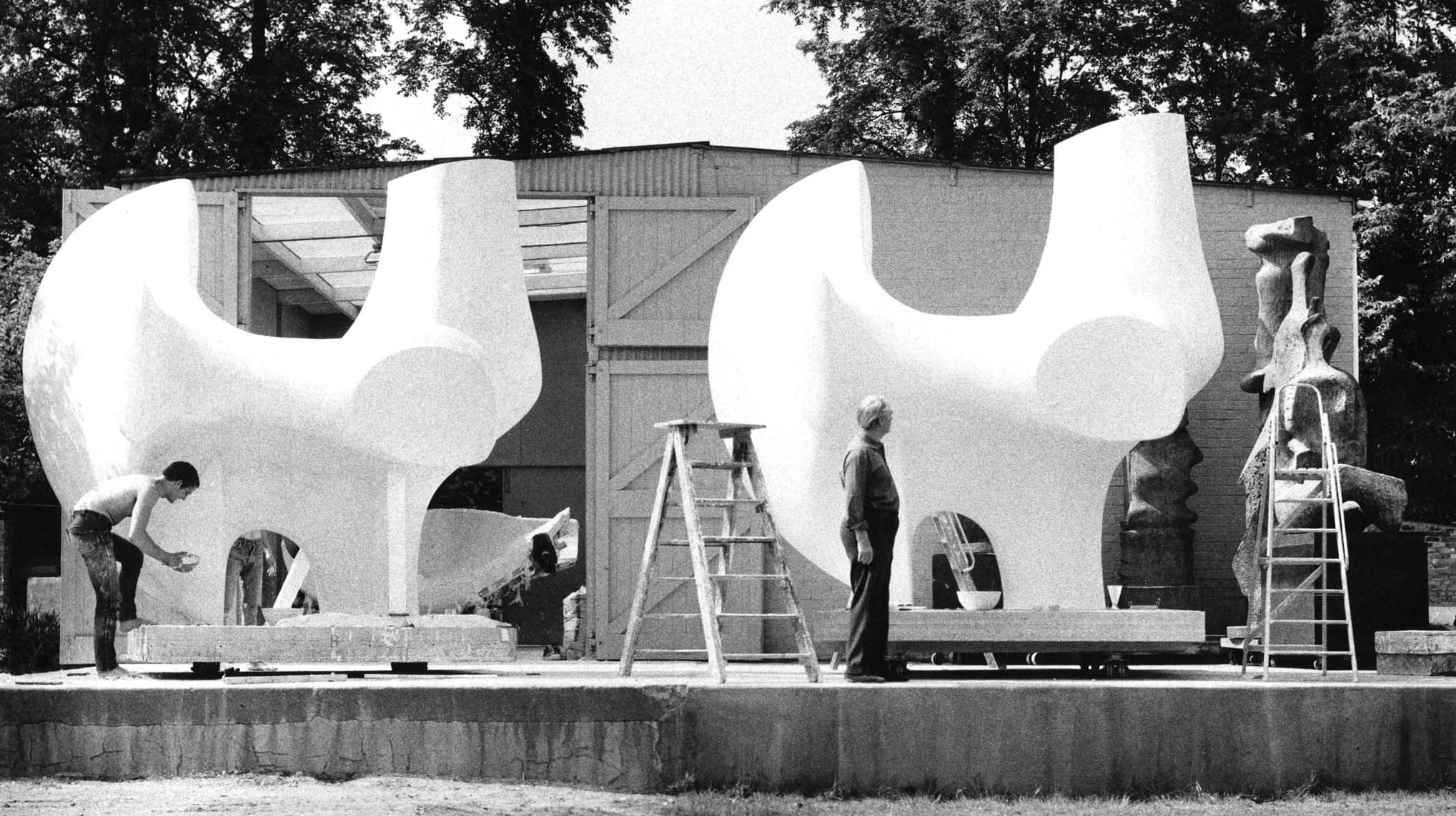 You can read up to 3 premium stories before you subscribe to Magzter GOLD
Log in, if you are already a subscriber
Get unlimited access to thousands of curated premium stories, newspapers and 5,000+ magazines
READ THE ENTIRE ISSUE
May 2020