There Be Dragons
Hertfordshire Life
|
November 2019
Author Christopher Hadley's epic hunt over a decade to find a Hertfordshire dragon and its slayer opened doors to past worlds steeped in legend, lyricism and danger
On a cold winter's morning in 1834, a group of farm labourers set their axes to the roots of an ancient yew tree in Furneux Pelham in East Hertfordshire. According to letters now in the Hertfordshire archives at County Hall, they had a terrible time bringing down that great tree and eventually went away to have breakfast. When they returned they found that the yew had collapsed into a cavity in the chalk and as those men looked down into the hole they decided they had found a dragon's cave – the lair of the very dragon slain 800 years earlier by the Brent Pelham hero Piers Shonks.

This story of the lost yew and its links to the beautiful and mysterious tomb of Piers Shonks in the wall of St Mary's in Brent Pelham would eventually send me on a dragon hunt across the centuries. The result of that quest is my 400 page non-fiction history book, Hollow Places, published by William Collins this autumn. It is a historical detective story, a homage to the magical legends that used to belong to every village and a journey along some of the more obscure byways of British and, especially, Hertfordshire history.

Hollow Places begins with my hunt for the yew tree which had stood on the edge of a field known as Great Pepsells. To find it, I had to study the wonderful old names of Hertfordshire's fields. In the late 1930s, the English Place-Name Society asked schoolchildren to save the names of fields before they were forgotten forever and across the county children set off to interview farmers and farmhands.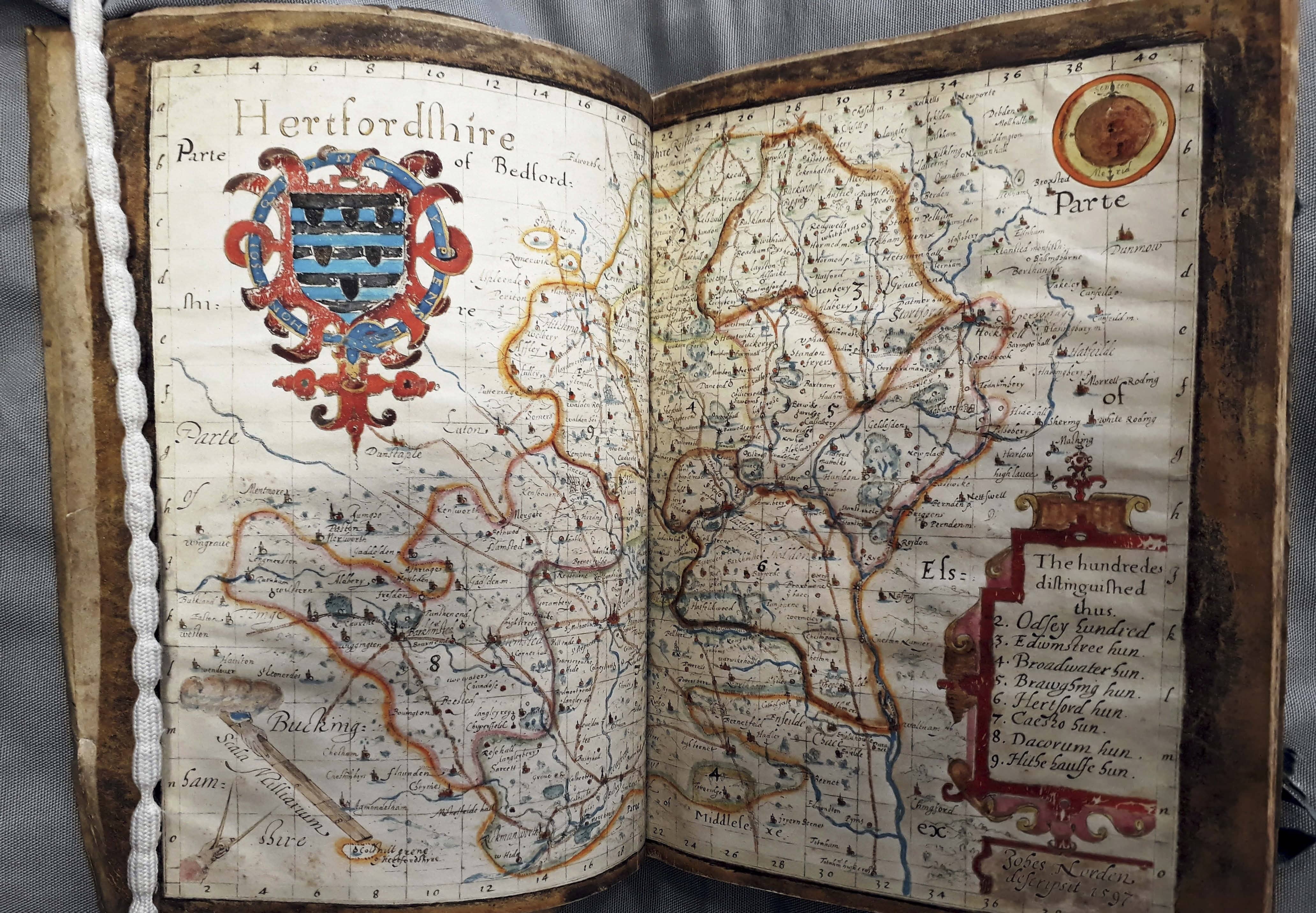 'We have been able in this county, possibly with more success than in any other that we have hitherto attempted, to get a lively picture of the field names as they still survive,' wrote the editors of the Hertfordshire placename survey.
The procedure was copied all over England and complete lists and maps were safely stored at University College London; safe that is until disaster struck in September 1940 when bombs fell from the sky. All the records were destroyed and the small number of names not already in print were lost along with their locations.
Fortunately, the children drew maps of the Pelham field names. The paper is brittle and yellow; the parish boundary in red; the roads and woodland in green; the river, the field boundaries and their names marked in dark blue ink. The crossings-out, illegible pencil notes and childlike handwriting add to their charm.
You can read up to 3 premium stories before you subscribe to Magzter GOLD
Log in, if you are already a subscriber
Get unlimited access to thousands of curated premium stories, newspapers and 5,000+ magazines
READ THE ENTIRE ISSUE
November 2019