County's True Crime Story
Hertfordshire Life
|
November 2019
As forces are promised more offiers after years of cuts, Herts police and crime commissioner David Lloyd discusses policing priorities, pressures and perceptions in the county
David Lloyd is Hertfordshire's first police and crime commissioner – a publicly elected official charged with securing efficient and effective policing in the county, including deciding how funding is directed. Commissioners replaced the now-abolished police authorities 'to make the police more accountable through oversight by a directly elected individual'. The first incumbents were elected in 2012. They serve four-year terms.
Why did you want to be police and crime commissioner for Herts?
I've been a member of Hertfordshire County Council, deputy leader of the county council and chairman of Hertfordshire Police Authority. The most important role of the state is to make sure people are safe, and I have always wanted to be an advocate for other people. The police and crime commissioner role ensures both. It was a natural step and, because it is a new role, to an extent you can shape it.
What difference have you made in the role?
The real difference I have made is protecting local policing. In some parts of the country they have not, but what reassures people the most is knowing there is a neighbourhood policing team keeping them safe. I have used every last penny I can to ensure local policing has stayed broadly the same.
Has Herts seen a reduction in police officers?
No. People get most of their news from the national media and since 2010 the number of police officers has fallen nationally by about 20,000. We are at the same level we were at in 2010.
You met Prime Minister Boris Johnson in August, do you expect to get a proportion of the 20,000 new police officers pledged?
We fully expect to get some of the 20,000, which means we will have more officers than we have ever had, and we will be ensuring these new officers are embedded long-term.
We know nationally there's a commitment to 20,000 new police officers over the next three to four years, with 6,000 by 2021. We are confident of getting our fair proportion of that, but the exact figure has not yet come out.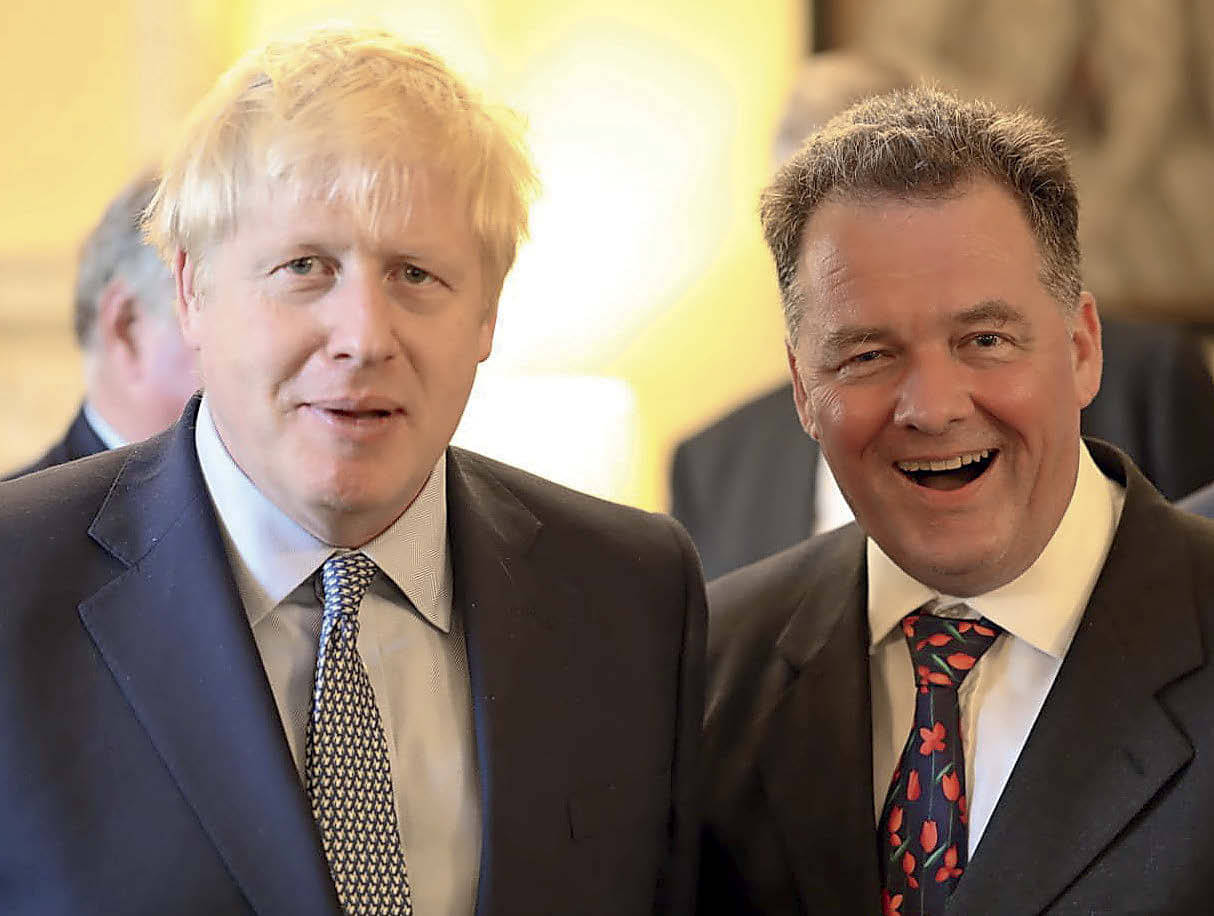 In terms of police officers, it's been so important to keep numbers up that I've used up most of our reserves to do that.
What's the level of crime in Herts?
You can read up to 3 premium stories before you subscribe to Magzter GOLD
Log in, if you are already a subscriber
Get unlimited access to thousands of curated premium stories, newspapers and 5,000+ magazines
READ THE ENTIRE ISSUE
November 2019