YOU'VE GOT A FRIEND IN ME
Her World Malaysia|May - June 2020
"More than half of my time is spent with animals, but I enjoy it," enthuses animal rescuer, Aileen Lee. The story of this selfless lady's dedication and love for the fur kids she has saved will warm your heart.
There's a sickening video that's been making its rounds on social media. It's of a dog that's has been abused. It was found with its muzzle slashed, and tied to a tree. It's heart-wrenching and too painful to watch.
Fortunately for this dog, a saviour arrived and give her a second chance at life. I found out about 'Aunty Aileen' from netizens who shed light on how she's been an angel to strays. It was she who saved the dog, had her treated and found her a loving home.
AN ENCOUNTER WITH WONG CHOI
"I'd always been an animal lover but I started rescuing strays without knowing anything about how to handle a rescue or the need for them to be neutered," says the vibrant and bubbly woman whom netizens affectionately call 'Aunty Aileen'. Even though it's her 10th year rescuing strays, she vividly remembers her first experience. "I didn't know what to do with the dog I rescued, so I brought it to a vet, who is one of my sister's friends. Although I had had no clue what to do, I thought I should still try my best to help," she explains.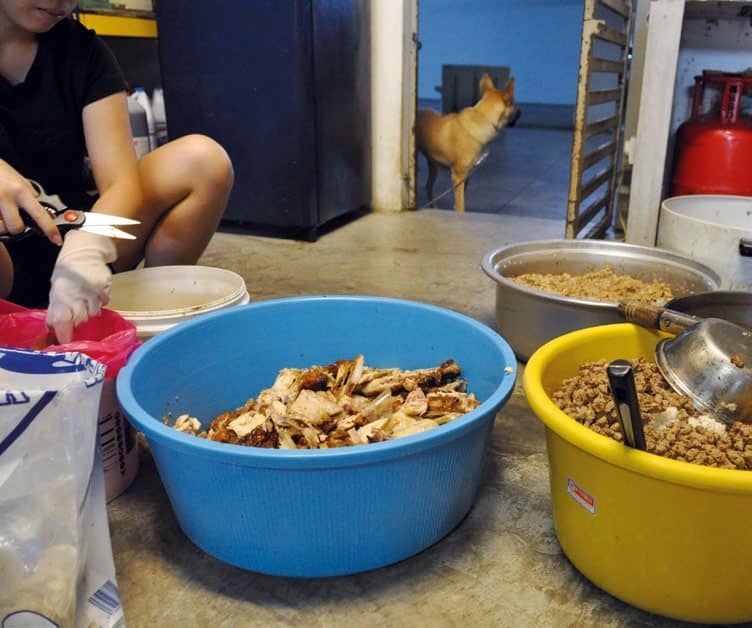 Before rescuing pets became the focus of her life, the 63-year-old used to run a pub and work in a pet shop, where she gained knowledge on pet care. "But pets and strays are different. I started feeding the strays without much thought. I continued even after I received a warning letter from MPSJ (Majlis Perbandaran Subang Jaya), asking me to stop feeding them," she reveals, brushing the event off with a small laugh.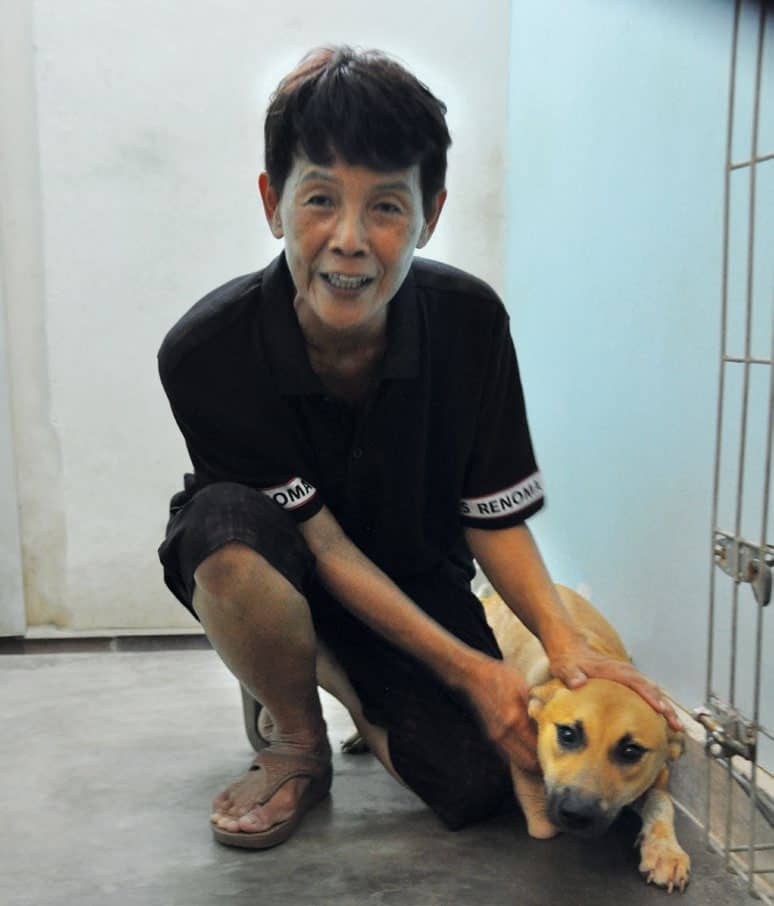 Things hadn't always been this way for Aileen. Her pet adoption centre, My Pets Haven, started out as a pet shop. "When my shop was being renovated, a stray dog came in. There's an old belief that if a dog or a snake comes into your shop from the front door, it brings you good luck, so I named him 'Wong Choi' (which means good fortune in Cantonese). I decided to keep him. I knew how to take care of a dog since I had pets, but I knew nothing about neutering and adopting an animal. This I learned from Wong Choi," she beams. Thanks to Wong Choi, she became a firm 'adopt don't buy' believer.
Aileen doesn't hide the fact that she used to sell pets in the early days, before Wong Choi bounded into her life. She admits that running the pet shop business generated enough income for rent, compared to what she's doing now.
You can read up to 3 premium stories before you subscribe to Magzter GOLD
Log in, if you are already a subscriber
Get unlimited access to thousands of curated premium stories and 5,000+ magazines
READ THE ENTIRE ISSUE
May - June 2020