Do What You Love
Her World Malaysia
|
July 2019
If you do what you love, you'll never work a day in your life, says the old adage. Lorraine chai discovers how foodpreneurs Ili Sulaiman and Samantha Lee turned their passion into their bread and butter.
THINGS YOU NEED TO KNOW BEFORE TURNING YOUR HOBBY INTO A CAREER
1 Prepare to hustleSamantha shares that if there is one thing she's learnt from her experience, it's to work as hard as possible. Keep practising, even when you've already mastered it.
2 Be ready to learnIli believes there's always something new to learn. Even if you think you know the industry very well, always be ready to expand your horizons.
3 Never do it for fameBoth women believe that passion plays a big part in being successful. It's also the main factor in staying relevant and acing whatever it is that one sets out to do.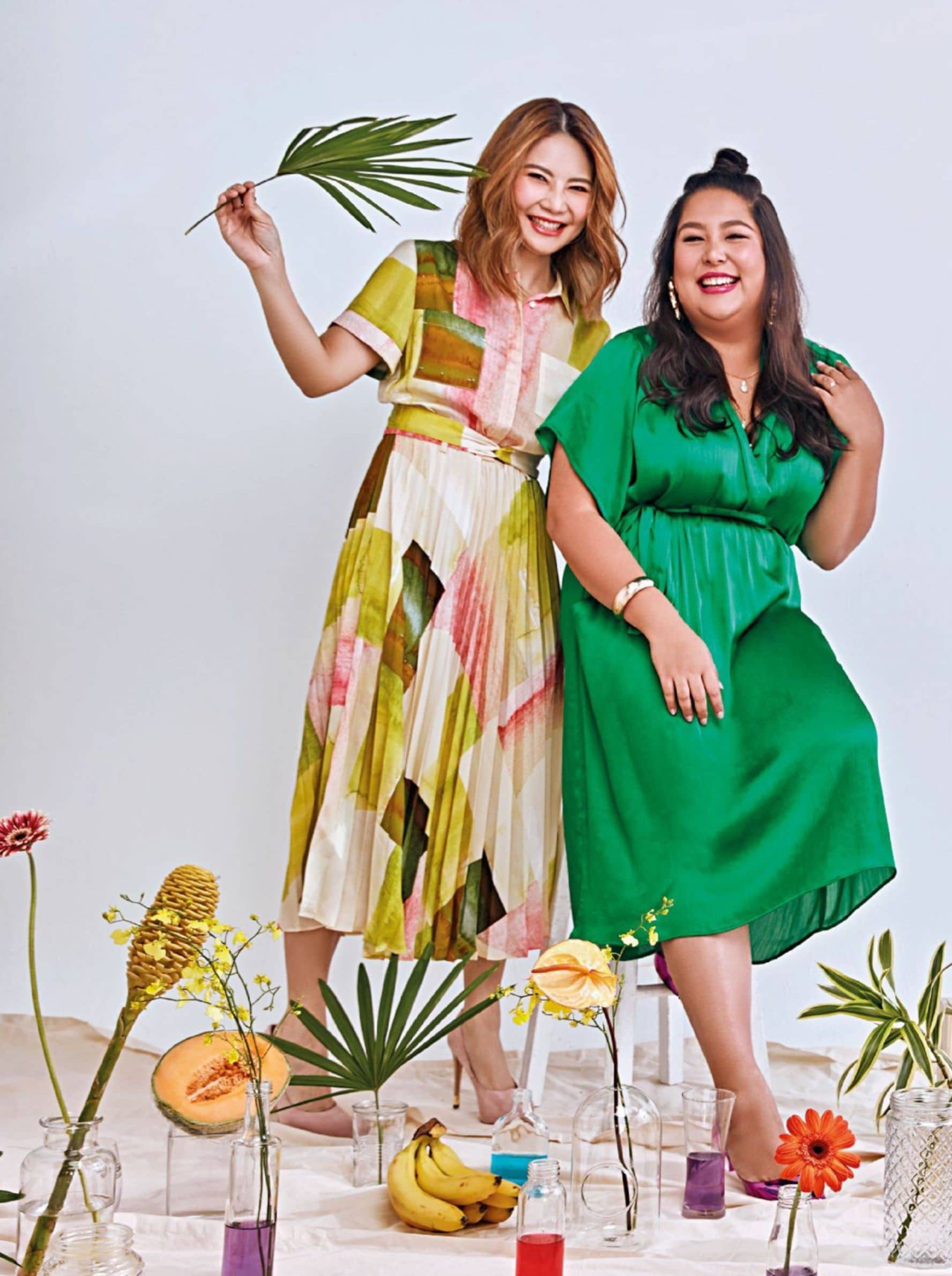 When Ili Sulaiman meets Samantha Lee, food naturally dominates their conversation. After all, what they have in common is how they both started their food ventures as a hobby. Today, Ili is a notable celebrity cook and the brain behind the food blog, Dish by Ili, and the social enterprise, Agak Agak Initiative. Samantha is a Le Cordon Bleu Malaysia graduate and a celebrated food artist who tells stories via her creations.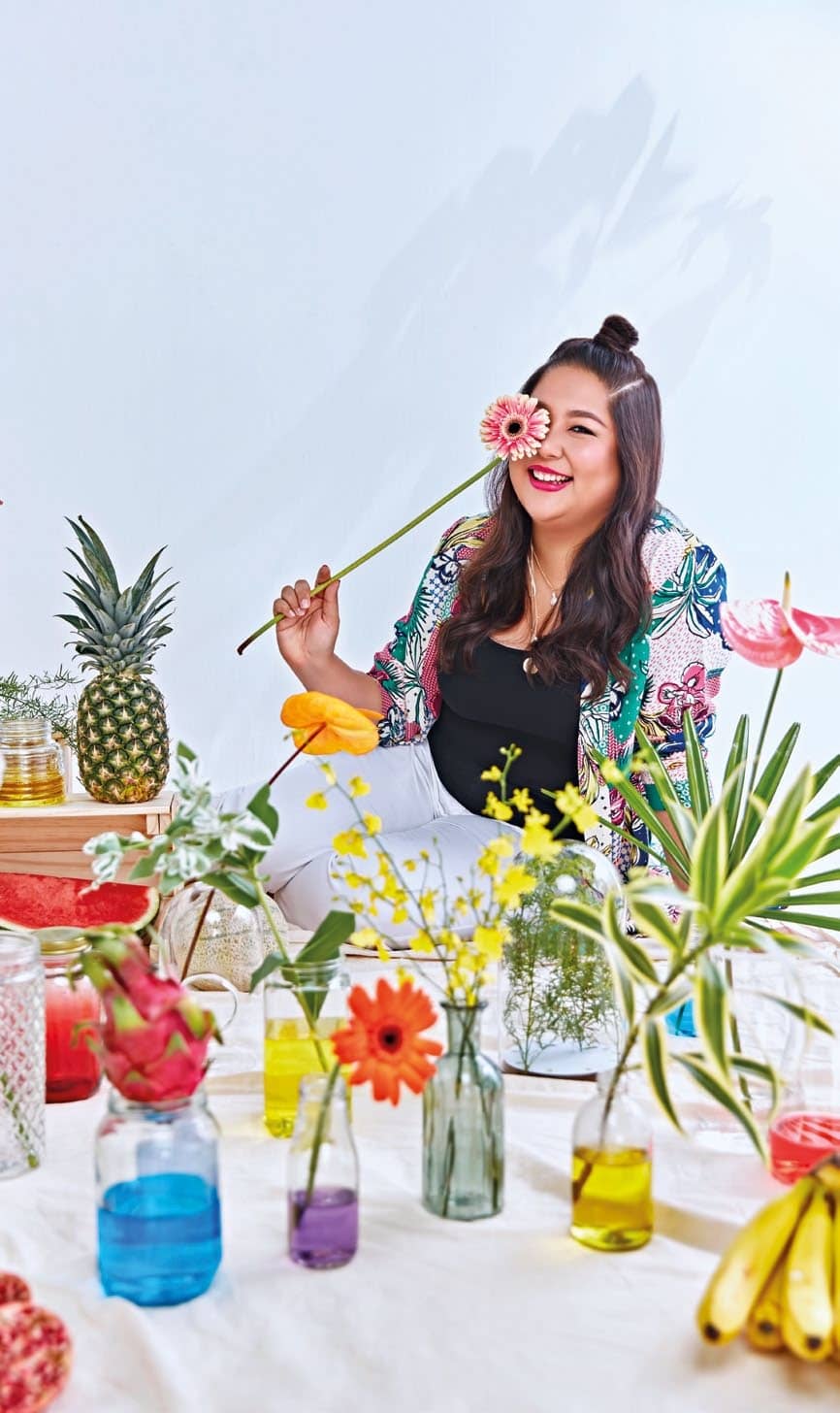 ILI SULAIMAN
FROM PASTIME TO FULL-TIME
When you're born into a family where almost everyone is a good cook, it's likely you'd start cooking at a very young age. "One of my earliest memories was food prepping," shares a spirited Ili. "I would sit by my grandma when she cooked, with my legs in the sink!" Her fondest memory is following her family around the kitchen, be it her grandmother, mother or father. "I especially enjoyed festive seasons like Raya, where everyone in the family would get together to cook and bake."
For Ili, her decision to venture into the culinary field didn't come as a surprise. After being away in the United Kingdom for eight years – during which she earned a degree in business – Ili returned to Malaysia and worked for a non-profit organisation. This stint allowed her to travel around the country, which led to her realising just how much she loves Malaysian food, and hence, the decision to start a career in cooking.
Although she harboured short-lived dreams of becoming a lawyer after working in a law firm, Ili stayed true to herself: "It's come full circle. At the end of the day, I just come back to what I like the most, and cooking is the constant in my life. I've always enjoyed cooking. I just didn't realise I could make a career out of my passion for food."
When she first started Dish by Ili, all she wanted was to share what she'd learnt about food from her family. "Cooking, for me is never a job or a chore. It's more like a natural thing that comes with me," she quips.
INSPIRED BY FAMILY
Coming from a multicultural family with Malay, Sri Lankan, Chinese, and English roots, Ili has an eclectic palate. She remembers coming home from school to her grandmother's signature soup waiting in the kitchen. "My grandmother is Chinese and she would always cook us lotus root soup," she reminisces. "We always have soup for meals at home."
"I started off with Chinese-style stir-fries but as I grew older, I learnt to prepare typical Sri Lankan and Malay dishes from my father. That was how I started to explore more styles of cooking," says Ili. And while she was living abroad, she started developing her signature style. "With the knowledge and skills passed down to me from my family, ingredients I was able to find in the UK and with a limited budget, I made dishes I wanted to savour." Even today, whenever Ili comes up with a new dish, she keeps in mind how a student living abroad will cook with a tight budget.
CHALLENGE ACCEPTED
You can read up to 3 premium stories before you subscribe to Magzter GOLD
Log in, if you are already a subscriber
Get unlimited access to thousands of curated premium stories, newspapers and 5,000+ magazines
READ THE ENTIRE ISSUE
July 2019