A Street Car Named Desire
Harper's BAZAAR Singapore
|
August 2019
Kenneth Goh travels to the home of Lamborghini to discover how this testosterone supercar is finally embracing its feminine side.
I'm travelling down the windy lanes of Bologna, Italy, in a glorious, shimmering blue open-top Huracan. The wind is hardly moving my heavily gelled hair but I can feel the tingly sensation of cold air rustling through my scalp. I've never driven a Lamborghini before and I'm certainly not testing the renowned top speeds this supercar is known for. I gingerly press down to overtake a lorry and the Lamborghini zips past effortlessly without missing a beat. It's exhilarating having that much power beneath your feet. I can understand the obsession many people have about this supercar. Everything about the Lambo is slick, fast, hungry and ready. It's a powerful beast, tamed by the owner who decides as and when to release the reins.
I keep mine firmly in check as I turn into the large industrial environs of the Lamborghini headquarters. Here on a visit to the factories that build these beautiful machines, I'm about to meet Katia Bassi, the Chief Marketing Officer of the Italian supercar brand. I ponder several conversational gambits—beyond driving, there are certain things I trust myself to do successfully, and that's talking fashion. House renovation? But make it fashion. Carburetors? But make it fashion. Lamborghini? But make it fashion.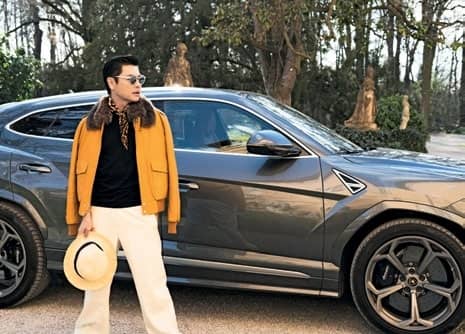 You can read up to 3 premium stories before you subscribe to Magzter GOLD
Log in, if you are already a subscriber
Get unlimited access to thousands of curated premium stories, newspapers and 5,000+ magazines
READ THE ENTIRE ISSUE
August 2019