Train. Train More. Repeat.
When Things Quickly Go South, You Will React In The Same Way You Have Trained. How Are You Training?

Whether you read it in Latin ("Repetitio mater studiorum est") or English ("Repetition is the mother of all learning"), to build a skill, you must repeat something over and over again to master it.
How many repetitions are necessary to build a skill? I guess it depends on how "unnatural" it is for you and the difficulty of the skill, itself.
AT THE RANGE
First, let's consider what happens at the range. The motor programs you practice build muscle memory. Instead of just going through the motions, make a conscious effort to do everything the way you would want to perform in a fight for your life.
In real life, no one walks around with a magazine in their hand. So, at the range, when you load and make ready, load a magazine from the mag pouch, and do it with authority—don't load with a magazine you hand-carry downrange and just slap into the pistol.
Another bad habit I see people make: On the firing line, they'll position their feet just so, maybe even clearing away pebbles and brass or really digging in to get the perfect stance. Then, just before hearing the signal to draw, they place their strong hand in a contrived position—maybe even touching the pistol—and stare at the target the whole time. In a perfect world, all gunfights would start this way. However, we don't live in a perfect world. When something goes down in the real world, there's no advanced warning to get yourself ready.
Remember that every opportunity you have to properly manipulate your weapon system or gear is a training opportunity. Not doing so is squandering time and money (read, "ammo"). Take some extra time to build solid skills that go beyond just shooting the gun.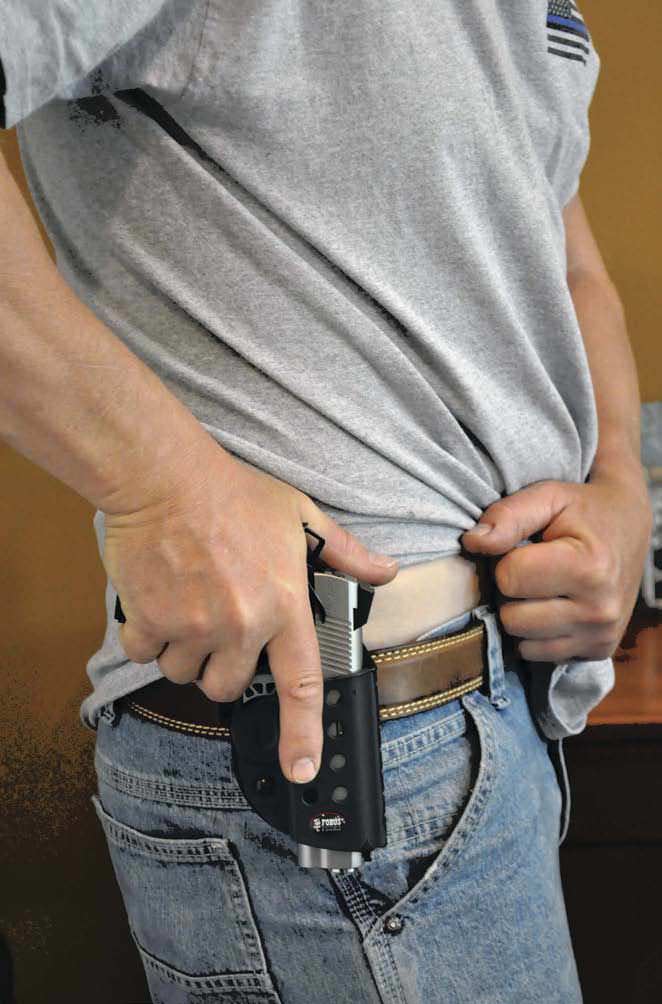 WHEN THERE IS NO TIME TO THINK
You can read up to 3 premium stories before you subscribe to Magzter GOLD
Log in, if you are already a subscriber
Get unlimited access to thousands of curated premium stories, newspapers and 5,000+ magazines
READ THE ENTIRE ISSUE
August 2017