The First Rule of a Gunfight: Get a Gun
It is a time-honored tradition within the firearms industry; a decades-old trend hobbling on, despite evidence contrary to its practices: A woman entering a gun store, walking onto a range or participating in an event inevitably hears some variation of the words, "That's an awfully big gun for such a little lady!"
This proclamation is then followed by the "suggestion" to purchase a snub-nose .38 Special or dainty .22LR or the admonishment to shoot something smaller than the firearm in question.
I have news for the firearms industry: There is no correlation between gender and gun size. Caliber is not limited by curves ,just as it is not enlarged by the lack thereof.
The issue of caliber is fraught with peril. Suggesting that one is superior to another unfailingly raises the ire of fan boys and aficionados, whether or not the statement is supported by reams of ballistic charts. Why, then, is it acceptable to suggest one is better than another for someone, based solely on gender?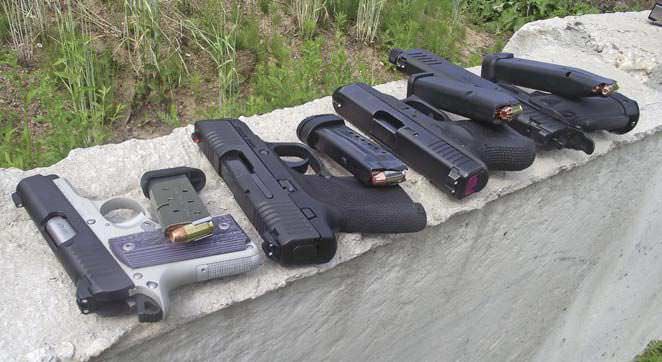 REALITY CHECK
Women come in all shapes and sizes—and so do men. At 5 feet, 9 inches, I find myself towering over some guys and seeing eye to eye with many … physically, if not philosophically. My hands might be narrow, but they are long; my fingers are longer than those of most men I know. This helps for a positive grip. Should guns fit the shooter's hands and length of pull? Yes. Should the "CABBAGE" method of gun assignment ("caliber assignment by gender") be used? No.
FIREARMS BY FIT
You can read up to 3 premium stories before you subscribe to Magzter GOLD
Log in, if you are already a subscriber
Get unlimited access to thousands of curated premium stories, newspapers and 5,000+ magazines
READ THE ENTIRE ISSUE
April 2017