Military .32S
Gun World
|
Inside Military Surplus Winter 2016
These Small Pistols Saw Wide Service Among Officers, Spies and Those in Support Positions.
It may seem odd that the .32 ACP self-loader was so widely used by military organizations for nearly 100 years.
It is an even bet that in some far off outpost or in the pocket of a clandestine operative, a .32 ACP pistol is still on the front line somewhere as millions were manufactured.
A strong factor was availability. For much of the 20th century, the .32 ACP was a popular handgun with civilian shooters. When war came, the military establishments of many countries were dangerously short of handguns. With the production line going and quality pistols readily available, the .32 ACP handgun looked good.
Some served primarily as a badge of office. Others, such as the thousands of pistols issued by the French during World War I, appear to have been used hard. During World War II, with Germany occupying most of Europe, every rear area soldier, be he a quartermaster or pay clerk, had to have a pistol in hostile territory. The .32 ACP made sense and was available.
There were several generations of .32 ACP military pistols. There are those used prior to World War I, those developed between the wars and used in World War II, and post-war developments. Each is an interesting handgun. I can't cover them all – that would take a volume – but here are some of the more interesting and overlooked handguns.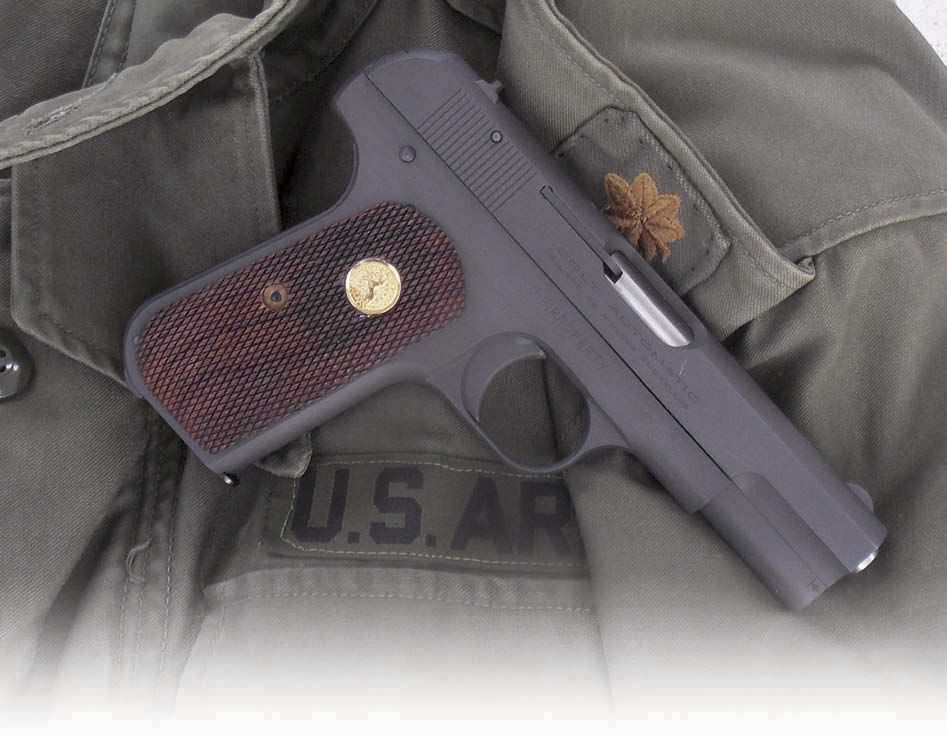 THE DREYSE
For every quality firearm there are many cheap guns, and for every famous gun there are many less well known. The Dreyse is a distinctive pistol with a clunky look, but it is well made of good material.
Handguns are made to win wars, to protect your person or for target shooting. But the primary interest of a company is that their products sell. By that standard the homely and awkward Dreyse Model 1907 pistol is a success as it sold well for over a decade. Louis Schmeisser is attributed with this design.
The pistol is a blowback action similar in concept and operation to the Browning 1900 pistol. The Dreyse features a concentric spring around the barrel. When holding the pistol, the first impression is that of a handgun devoid of good natural balance. The weight of the pistol does not lie above the hand but rather over the top of the hand and forward, with a definite muzzle heavy bias.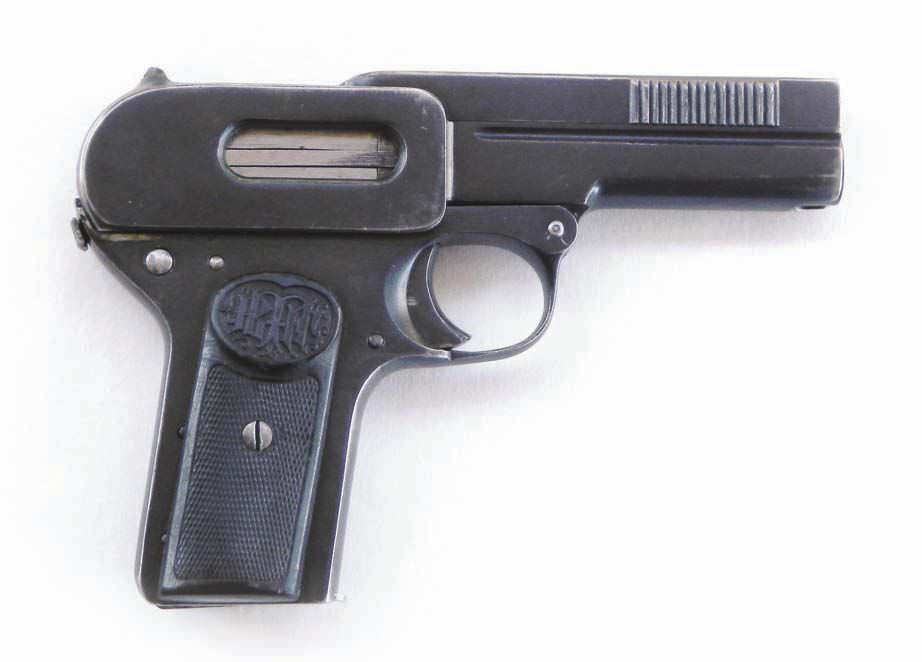 Military use of the pistol includes issue to Austro Hungarian officers. German officers were issued the Dreyse pistol. Pistols issued to the German army have an additional proof mark on the right side, above the ejection port, to denote German Imperial Army acceptance.
You can read up to 3 premium stories before you subscribe to Magzter GOLD
Log in, if you are already a subscriber
Get unlimited access to thousands of curated premium stories, newspapers and 5,000+ magazines
READ THE ENTIRE ISSUE
Inside Military Surplus Winter 2016